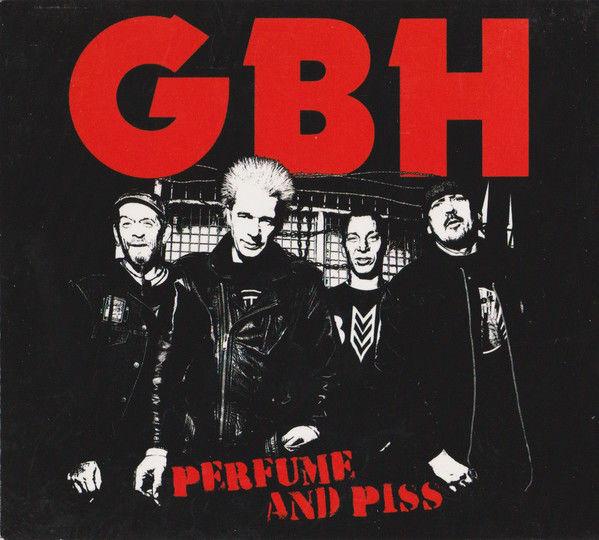 G.B.H. "Perfume and Piss"
Not many British street punk bands from the late '70s survived the speed and raw venom of their music and time, but somehow G.B.H. did. 
"Perfume and Piss" is the punk outfit's 11th album released April 6, 2010. While it may not have the violence and energy their first album, "City Baby Attacked By Rats,"  showcased, it's still punk as fuck. Produced by longtime fan and Rancid frontman Lars Frederiksen, this album was done to show they still had it. 
Not "your dad suiting up to play basketball with his other middle-aged friends in their beer league" still got it, exactly, but a more defiant take. A more, dare I say, punk rock take. Spanning 39 minutes stretched tight across 13 tracks, this album is fast. As it should be. 
"Unique," the album opener, kicks off with the sound of a cigarette being lit, a tidal wave of drums, snarls and blistering guitars. Now, I could be wrong, but lyrics like "You're not unique, you're obsolete, you won't last a week," seem to be telling imitators to step the fuck back. Eat your heart out Blink-182. 
Musically, G.B.H. has not changed much since 1978. They are still defiant. Still pissed off. And still capable. The status quo of bone-crushing speed they created, which has influenced bands like Metallica, Queens of the Stone Age, Rancid and many more, was reinforced with "Perfume and Piss." Ten years later, it's still punk as fuck.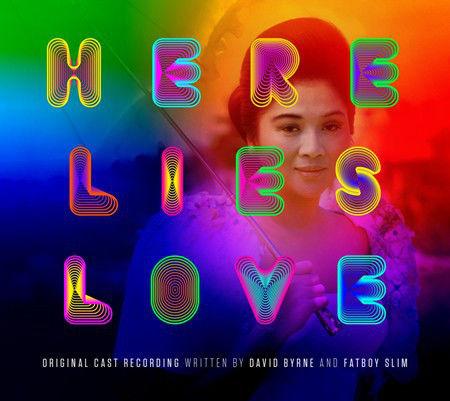 David Byrne and Fatboy Slim "Here Lies Love" 
What if I told you David Byrne, of the Talking Heads, and British DJ Fatboy Slim joined forces to make a concept album that told the story of Imelda Marcos, the former First Lady of the Philippines? 
Guess what? It's real. 
"Here Lies Love," released April 5, 2010, is 22 tracks of pure hot garbage. Each song has a different vocalist, from the powerful Florence Welch of Florence & The Machine to '80s pop icon Cyndi Lauper. 
Now, Byrne and Mr. Slim probably did not set out to create a walking punchline of an album, but holy shit — that's what this is. 
There are so many genres, like funk and house, crammed in that there is no sense of musical identity. Somehow, even with this hodgepodge of style, every song manages to sound the same. 
And the lyrics. Those awful fucking lyrics."Don't You Agree?" has this great line "Sometimes we need a hero, can't make it on our own, sometimes you need a strong man, with seize of all control." 
Nice. 
This album is the musical equivalent to John Travolta's "Battlefield Earth." The only silver lining is that two years later Byrne collaborated with St. Vincent on the excellent "Love This Giant." This wine has aged to vinegar.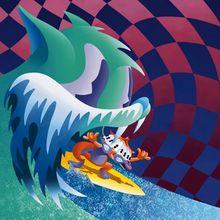 MGMT "Congratulations" 
Becoming overnight sensations has got to be tough to follow up. What does a band like MGMT do after 2008's "Oracular Spectacular?" Whatever they damn well please. 
"Congratulations," MGMT's second full-length album, was released on March 13, 2010. This sophomore effort may be one of the hardest left turns for a band in the past decade. Riding the wave of success following smash singles like "Kids," "Electric Feel" and "Time to Pretend," Andrew VanWyngarden and Ben Goldwasser decided to channel their influences. 
Synths were replaced with guitars, and pop melodies traded in for psychedelic meditations and prog-rock excess. Some songs are dense, with layer after layer of instrumentation. Others are sparse, like the melancholy "I Found a Whistle." 
The duo truly wear their influences on their sleeves, with two songs dedicated to and titled after their heroes: Brian Eno and Dan Treacy of Television Personalities. 
The song "Brian Eno," is a fast moving boot stomper, accompanied by guitars and organs straight from a Spirit Halloween store. The song comes and goes just as fast as one of those stores, too. 
One of the standout tunes, "Siberian Breaks," is 12 minutes long. Released as a single. This is the headiest, most experimental song on the album and acts as a true testament to what MGMT wanted to get across. They will do what they want, however they want. 
Ten years later, the album has aged well. While not perfect, "Congratulations" shows a chapter in the band's life where they chose experimentation over curb appeal.