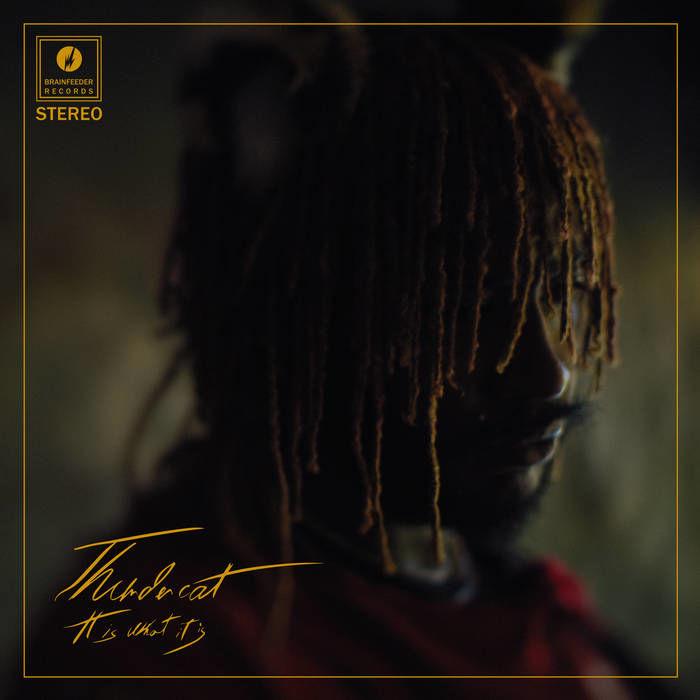 Thundercat wants you to know that somebody hurt him, but he has not given up on love. Stephen Bruner, aka Thundercat, offers so much more than a broken heart on his fourth studio album, "It Is What It Is."
The virtuoso bassist, a member of the new school of jazz musicians alongside Kamasi Washington and Flying Lotus, has a storied career. His major break came while playing with legendary thrash punk band Suicidal Tendencies in the early 2000s, but his most recent successes have come from his collaboration with Kendrick Lamar on Lamar's 2015 rap-jazz fusion epic "To Pimp a Butterfly."
The production of the album was handled by both Bruner and Flying Lotus, with much of the musical focus being on Bruner's extraordinary bass playing. Sonically, there is not much on the album that looks like a risk. Instead, it is a doubling down of Bruner's funky jazz. But that does not mean that this album lacks any forward motion.
"It Is What It Is" is an album full of lyrical growth. Bruner's past albums have had a more stream of consciousness approach to lyrics, especially 2017's "Drunk." "I'm gonna eat so much fish I think I'm gonna be sick, gonna blow all my cash on anime," he sings in "Tokyo."
That can still be found on this album, especially in "Dragonball Durag." Perhaps the best line of the 15-track effort is uttered over Bruner's bouncy and sultry bassline and the simple boom-bap drum beat that thumps throughout the song. "I may be covered in cat hair, but I still smell good. Baby let me know, how do I look in my durag?" You look great, Thundercat.
Moments of silliness aside, Bruner shows a capability to address real pain and loss. "Fair Chance," featuring Ty Dolla $ign and living meme Lil B, is a reflection on the loss of longtime friend and collaborator Mac Miller.
Bruner and Miller worked together on Miller's 2014 mixtape "Faces," with the bassist providing production on the track "55." Miller then provided vocals on "Hi," from "Drunk." Bruner returned the favor and played bass on "What's the Use?" from Miller's "Swimming." Miller's Tiny Desk performance, one of his last before his untimely death in September 2018, featured Bruner on bass.
"Fair Chance,"' is held together by a simple drum loop and arpeggiated bass lines from Bruner, using the highest ranges of his custom six-string bass. "I keep holdin' you down, even though you're not around," Bruner sings with a lush and spacey vocal effect.
Ty Dolla $ign borrows lyrics straight from Miller's "Hurt Feelings," singing in autotune, "Keep my head above water, my eyes gettin' bigger, the world gettin' smaller, I been gettin' richer, only made me crazy, mama said I'm different, since I was a baby."
The love for Miller continues on the title track for "It Is What It Is." The song, which again focuses on Bruner's bass wizardry, is a slow-paced dirge. "When I sit back and reflect, from a broken heart, sometimes there's regret, it is what it is," Bruner sings.
But this is a two-parter. The second half is kicked off by Bruner calling "Hey Mac," into the musical ether. Miller responds with "Whoa," a sample of one of his famous ad-libs. What this song manages to do with its tone and lyrical content really encapsulates what the album is about.
Bruner delivers a cohesive effort that looks at life with all of its ups and downs. From love lost to death, to buying a new fancy grill on top of the California hills, Bruner shows that his view of life is not one-dimensional. It is fun, it is sad and it is whole. He understands that sometimes you can't change things, and that "It Is What It Is," is the best salve for the hardest moments in life.