The largest nonfiction film festival in the American West is back to make Missoula think, feel and consider new perspectives.
The Big Sky Documentary Film Festival opens Friday night, Feb. 14, and continues until Feb. 23. It is the festival's 17th year, and it will continue to prove the importance of showcasing diverse voices.
"It's a very specific type of event," executive director Rachel Gregg said. Because all of the films are nonfiction, there are very real implications in each piece, whether that's the impact of plastic in the United States or the revolution in Armenia, according to Gregg.
The Big Sky Film Festival is the largest film festival in Montana. Nearly 150 films are represented this year, 20 of which  are having their worldwide premiere.
The films are  made and produced in more than 50 countries, bringing diversity and different perspectives to the festival. Of the films,  70% will be represented by directors, producers or subjects at the festival.
Many films have distinct Montana roots, including "The House That Rob Built." The film follows the former Lady Griz coach Rob Selvig and how he ushered strong, accomplished women into the world while building an impressive program that still resonates at UM.
Outreach is one of the largest parts of the Big Sky Film Institute's mission. According to Gregg, there are students who come to the festival now who remember when the Institute came to their elementary schools. Gregg said fostering a love of film is rewarding for everyone involved.
And when it comes to fostering a love of filmmaking, the Institute also values promoting the voices of promising filmmakers.
DocShop is a Big Sky Film Festival event geared directly toward students or beginner filmmakers. It's a free event for UM students and is designed to help filmmakers navigate the gig economy of filmmaking, learn how to work with collectives and collaboratives, network and grow a passion for documentaries.
Attendees can attend workshops and panels led by other filmmakers and producers. They are able to learn through the experiences of others and culminate a sense of personal sustainability to avoid burnout in the industry. Gregg says the mission of DocShop is to help budding filmmakers realize that making documentaries is a sustainable, real career.
DocShop ends with the Big Sky Pitch, where attendees can pitch their films to funders and industry representatives from the likes of HBO, the BBC, PBS, the Sundance Doc Fund and the Tribeca Institute. It's an opportunity like no other and pushes forward the goal of outreach for the Big Sky Film Institute.
For the 2020 Big Sky Documentary Film Festival, almost 2,000 films were submitted for selection. For six months, a panel of 12 reviewed the films, narrowing it down until a smaller panel made the final selections. Joanne Feinberg, festival programming director, combed through selections until she narrowed it down to the final 149. She says she is consistently blown away by the power of the stories told, making it hard for her to choose a favorite.
With almost 150 films, it can be slightly intimidating for audiences to choose which films they want to see. But Gregg and Feinberg have some tips. The films are organized by strands, ensuring that viewers don't have to comb through a plethora of films to find one they are interested in. Some examples are Nature, Activism, Stranger than Fiction, Sports and Younger than Yesterday. The festival has made sure there is something for everyone.
And if viewers still can't pick, Gregg and Feinberg suggest attending a shorts block. Some themes are the power of women, investigative journalism, immigration and love. The average filmgoer sees three or more films, but with the student ticket price of $7, students are encouraged to watch as many as they can.
The Big Sky Film Festival opens Friday at the ZACC with a Valentine's Day theme. Audiences can expect to feel the love with stories that tell of the lives and loves of queer people, a couple reconnecting despite Alzheimer's, the stories of broken hearts told through sock puppets, an exotic dancer and her former fan-boy turned romantic partner, and a transgender rocker finding love and identity on both sides of the gender line. (Meghan Jonas)
---
Editor's Note
With more than 140 films featured at the Big Sky Documentary Film Festival, it can be tricky to know where to start. Here are a few picks from the Kaimin Arts & Culture team that give you a look into what you can see at the four screening locations around town in the next two weeks. From a boxing club on the Blackfeet reservation to brewed beer in Palestine, or roller skating in L.A. to heartbroken sock puppets, we think it's safe to say you'll find something you'll like.
---
Abortion Helpline: This is Lisa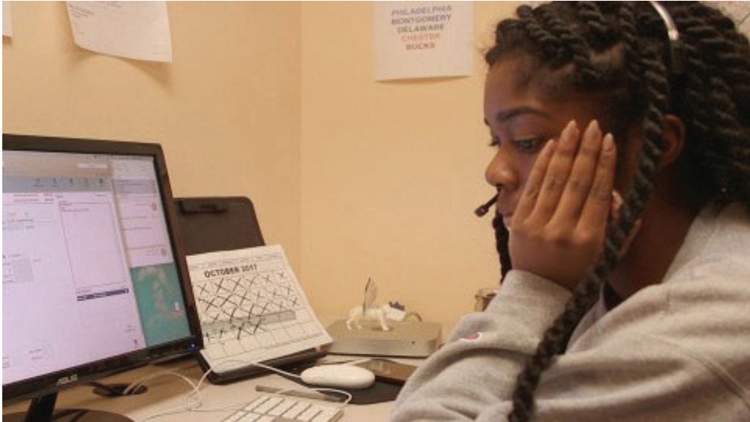 In 33 states across the country, women are unable to use government insurance, including Medicaid, to help pay the cost of an abortion.
In Philadelphia, the Women's Medical Fund works, with donations, to help American women cover the expense when they have no other funds available.
The funding group, or WMF, is one of many in the country. The women who work at the call center have a certain amount of funding they are able to use each day, and each woman working on the call line goes by the name "Lisa."
"Abortion Helpline, This is Lisa" directors Barbara Attie, Janet Goldwater and Mike Attie are taking on the Hyde Amendment of 1976, a legislative ban on the use of federal funds to help cover the cost of abortion procedures. It's named after Henry Hyde, the Republican congressman from Illinois who sponsored the bill.
A dial tone plays between each scene. It is impossible to ignore the number of women who call the health line every day, trying to decide how to cover the cost of a procedure and still pay their rent, take care of their children or buy groceries.
It's impossible to ignore the reality that the Hyde Amendment is targeted at poor women, leaving one out of three women who have Medicaid insurance seeking an abortion forced to carry their pregnancies to term.
In "Abortion Helpline," we watch Rep. Cynthia McKinney address the House. "The Hyde Amendment is nothing but a discriminatory policy against poor women, who happen to be disproportionately Black," she says.
"Mr. Chairman, we can't save the unborn children of the rich," Congressman Hyde says. "Thank God we can save some of the children of the poor."
"Abortion Helpline, This Is Lisa" makes its northwest debut Feb. 15 at the ZACC, 3 p.m. and Feb. 19 at the ZACC, 1:30 p.m.
(Erin Sargent)
---
Anas v. the Giant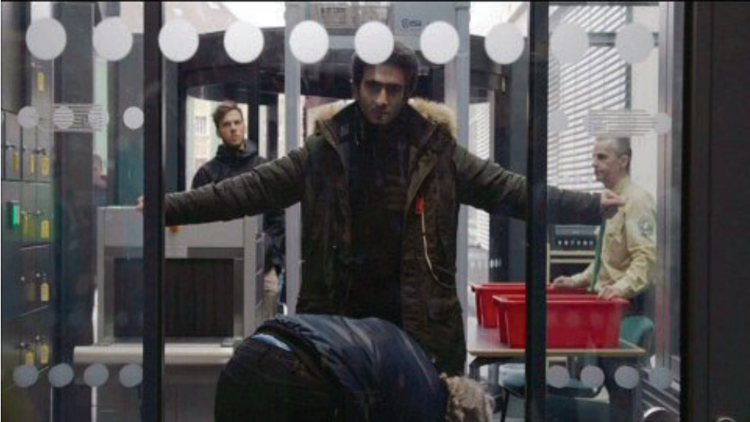 Turns out, Facebook isn't just following your every move like a desperate ex, it's also deliberately ignoring the complaints of those damaged by fake news schemes.
This 16-minute nail biter follows Anas Modamani, a young Syrian refugee who fled to Germany in 2015. To celebrate, he snapped a selfie with prime minister Angela Merkel and got more than he asked for when the picture went viral — for all the wrong reasons.
Directed by Adrienne Collatos, a prestigious film producer with more than 40 credits to her name, "Anas v. the Giant" is a tightly crafted documentary worthy of a much longer runtime.
Modamani is a sympathetic figure, but Collatos doesn't confine him to that label. Instead, we see him as a fighter, a survivor of the Syrian Civil War who came to Germany hoping for a better life, only to face a new battle against forces much more nebulous than armies.
"Anas v. the Giant" offers a unique perspective on the wave of nationalism that swept through Europe following the onset of the Syrian refugee crisis. As thousands of migrants faced an onslaught of racism and prejudice at the gates of Europe, Modamani had to contend with that racism manifested in the gross form of "the Giant," Facebook.
At one point, Modamani's German host mother remarks, "We met on Facebook. Crazy, isn't it?"
Crazy, indeed. Those looking for another reason to loathe the upturned noses of Silicon Valley will love "Anas v. the Giant."
"Anas v. the Giant" makes its northwest debut Feb. 20 at the Elks Lodge, 6:30 p.m.
(Austin Amestoy)
---
Brewed in Palestine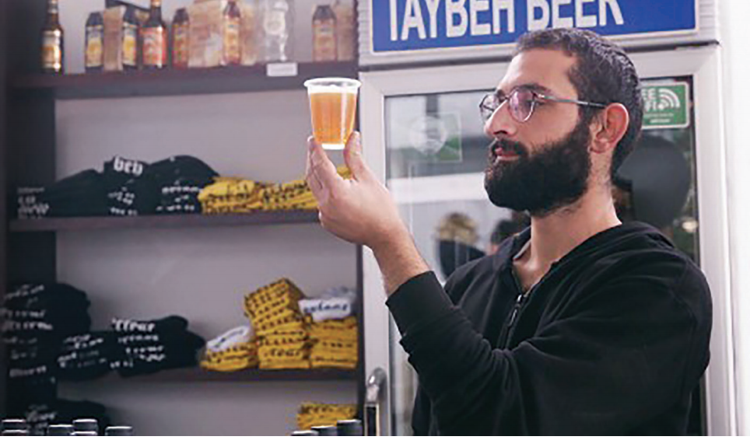 "Brewed in Palestine" is an up-close and personal look at the Khoury family and their craft brewing company Taybeh Beer. Located in the old city of Taybeh on the West Bank, the family and company operate on a fragile border.
The film, directed by Emma Schwartz, aims to provide a micro view of a Palestinian family to add texture and context to the macro tension between Israel and Palestine. Schwartz had been living on the West Bank, and kept hearing about the Khoury family and their brewery. It wasn't until she had a Taybeh beer in Tel Aviv that she decided to reach out.
"I wanted to tell a story about what I experienced about life in Palestine," Schwartz said.
The process of producing the beer to get it to market is very difficult for Taybeh because Israel has strict export policies. If the Khourys missed a boat for shipment, they would have to wait an additional week before they could make another attempt.
During the film, an already difficult process becomes nearly impossible for the Khoury family.
In December of 2018, the Israeli army shut down the city of Ramallah. All roads, in and out, were closed off, preventing Taybeh from exporting beer for a week. Schwartz got trapped in the city as well. She and her crew were capturing some background footage when the lockdown began.
"It's really a remarkable testament to what people go through," Schwartz said.
"Brewed in Palestine" will be making its Montana premiere Monday, Feb. 17 at the Wilma, 1 p.m. and Feb. 22 at the Elks Lodge, 6:30 p.m.
(Alex Miller)
---
L.A. Roll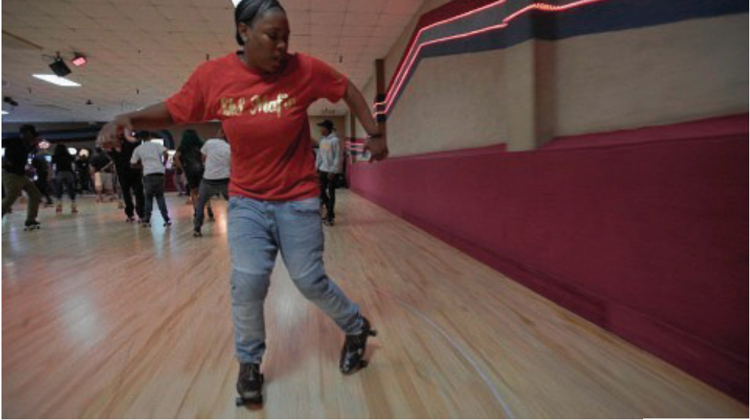 Never has there been a documentary that "lets the good times roll" quite like this.
In "L.A. Roll," director and cinematographer Helki Frantzen takes viewers on a groovy tour of Los Angeles roller skating culture as the film navigates the ups and downs of a beloved hobby threatened by rink closures and urban tragedy.
"L.A. Roll" had me physically grinning and bobbing my head to the collective heartbeat of the skaters, in no small part due to Frantzen's camerawork. Never has the marriage of director and cinematographer in one person been so sweet as when it results in sweeping shots of gleeful skaters pouring their hearts out on the rink. For much of the doc, I felt like I was there skating alongside them — and I couldn't wipe that goofy smile off my face.
If the main strategy of "L.A. Roll" is to hook the viewer into the colorful world of Los Angeles roller rinks, then its secret weapon is the poignant message it carries about the importance of fostering connections in a disconnected and often drab world.
As the roller rinks frequented by L.A.'s many skate clubs begin to shutter, one by one, the group is forced to adapt to new and less familiar venues. The closure of its most-frequented joint leads another rink across town to extend an invitation. Fountain Valley Skating Center's floor, once occupied only by the occasional ballerina, soon booms with swirling circles of skaters.
In many ways, the narrative success of "L.A. Roll" hinges on juxtaposition. Many skaters see the rink as a place to escape the doldrums of work and school. Frantzen follows a group of mechanics as they work, dust-covered, on an old red beater. At night, they kick up dust together on the floor, working on a different set of wheels.
You don't mind if I catch the next flight to L.A., do you?
"L.A. Roll" makes its world premiere Feb. 19 at the ZACC, 4 p.m. and Feb. 21 at the ZACC, 6:30 p.m.
(AA) 
---
Feels Good Man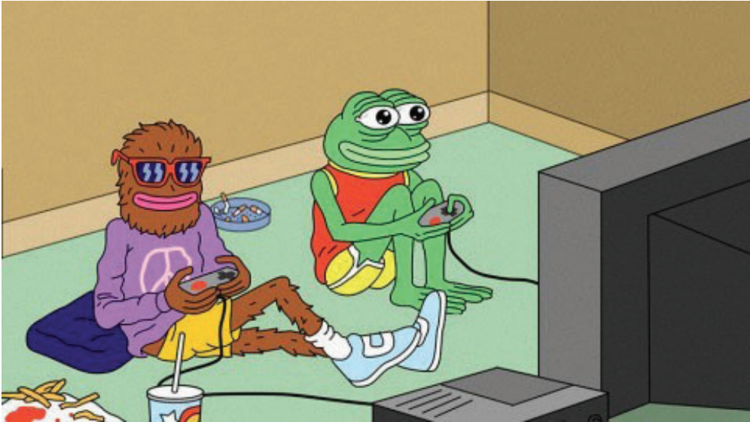 Memes are art.  I'm not joking.
Having been a dank meme lord and Shrek worshipper for a good chunk of my life, I've seen that the strangest viral trends can act as a vehicle for creative expression and political commentary, just like any great painting.
Unfortunately, art can be dangerous when in the wrong hands.
Such is director Arthur Jones' thesis for "Feels Good Man," which chronicles Pepe the Frog's troubling evolution from a comic book protagonist, to a strange, but harmless, meme, to the unofficial mascot of the alt-right movement.
I had some knowledge of Pepe's abrupt transition to Nazi status, but I had no idea that its impact beyond the internet was this great. We watch as 4Chan uses the frog to repel female internet users, inspire hate crimes and even influence the 2016 presidential election.
The documentary footage is supplemented with a psychedelic background score and eccentric animations of Pepe and his friends from his origin comic, "Boys Club." They give the film a unique atmosphere and add to the creepy, cult-like nature of the 4Chan incels.
But by far the most powerful moments of "Feels Good Man" are those we spend with Pepe's creator, Matt Furie. His futile attempts to get the frog back into his control are heartbreaking and it reminds us of the emotional connection artists form with their work. As someone who hopes to pursue filmmaking, this one struck a chord with me.
Admittedly, the film feels too long and loses some of its emotional punch in the last third. But "Feels Good Man" is a horrifying reminder that both art and the internet have a dark side.  I'll be thinking long and hard next time I'm about to hit like on an "All Star" remix.
"Feels Good Man" plays Feb. 15 at the Wilma, 8:30 p.m. and Feb. 22 at the ZACC, 2:45 p.m.
(Clint Connors)
---
Broken: A Sockumentary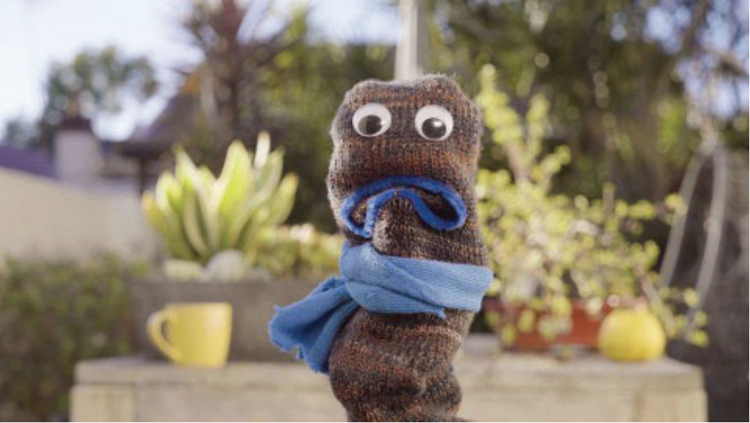 Something about sock puppets just triggers sadness.  The downward slope of their mouths makes it look like they're permanently frowning, and you can never quite tell what's going on in the blank states of their googly eyes.
Perhaps that's why they're the main focus of "Broken: A Sockumentary." In this film, director Hannah Dougherty collects interviews of people who have experienced an abrupt end to a relationship.
And the audio of both Dougherty and her subjects is mouthed by, you guessed it, sock puppets.
This is apparently the first entry in a series that, as the synopsis on the festival's website puts it, "investigat[es] the human experience."  Thus, it at first seems strange that the film's main players aren't human.
However, using animals or inanimate objects as metaphors for our feelings has always been a powerful tool, stretching back to Aesop's fables and the like. Puppets, in particular, have a strange way of connecting to our psyche.
"Broken" does just that, largely thanks to its stellar puppeteers. Each hand's subtle movements and ticks make these socks feel alive.
In addition, Dougherty refrains from making her direction showy, a gentle approach that places the attention solely on the emotions of her subjects.
On paper, a wool sock crying mid-interview sounds silly, but because of the careful calculations of Dougherty and her performers, the scene is bizarrely, and emotionally, resonant.
Bizarre and emotional are two keywords when describing "Broken." It's a somewhat risky experiment that fell into the right hands, creating a shockingly moving experience.  Elmo, eat your heart out.
"Broken: A Sockumentary" plays Feb. 14 at the ZACC, 7 p.m., and Feb. 21 at the Wilma, 1 p.m.
(CC)
---
Blackfeet Boxing: Not Invisible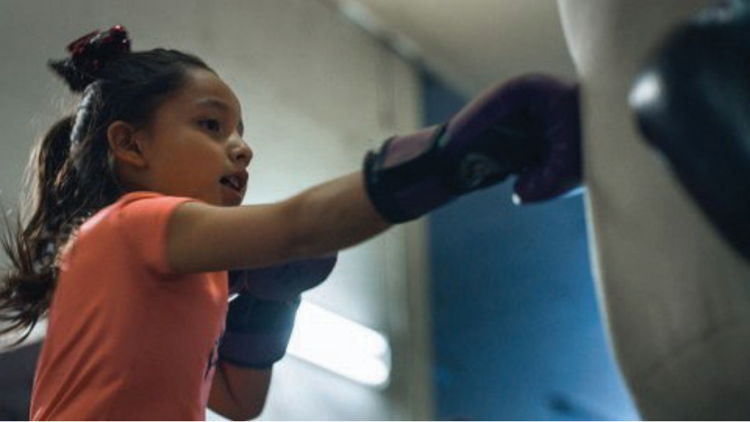 It's going to take a long time for "Blackfeet Boxing: Not Invisible" to stop replaying in my head.
Directors Tom Rinaldi and Kristen Lappas craft a powerful journey into the heart of the Missing and Murdered Indigenous Women movement (MMIW) and the boxing program one man started in hopes of fighting back.
The ESPN-produced film centers on three families from the Blackfeet Nation, each of which has faced the realities of MMIW in different ways. One of them is the family of Ashley Loring, a Blackfeet woman who disappeared in 2017.
The film opens on breathtaking overhead views of northern Montana, where the Loring family has taken the investigation of Ashley's disappearance into their own hands. The contrast of the surreal landscape to the search unfolding across it is gut-wrenching. It sets the stage for a beautiful film, both in look and message.
The namesake and focus of the film is the Blackfeet Nation Boxing Club. Founded in 2003 by former probation officer and boxer Frank Kipp, the club sees dozens of kids learning the skills of self-defense needed to fight back and prevent their own disappearances.
I was blown away by how deftly "Blackfeet Boxing" communicates the tragedy of missing and murdered Indigenous people, while also celebrating the triumph of the boxing club and some of its most successful athletes.
"Blackfeet Boxing" tackles MMIW head-on, much like its athletes, and shows us that hope must never be lost. Kipp's club grows from a few fighters to an entire team, all boxing to honor the missing. And, although it's been two years, the friends and family of Ashley Loring continue their search.
The faces of MMIW are not invisible, and neither is "Blackfeet Boxing."
"Blackfeet Boxing: Not Invisible" makes its world premiere Feb. 19 at the ZACC, 1:30 p.m. and Feb. 23 at the Wilma, 3:30 p.m.
(AA)