Colorful outfits glittered in the soft light from the photobooth, David Bowie vinyl records peered from among gifts on laden tables, and laughing voices filled the parkside Holiday Inn Ballroom downtown on the evening of April 20, 2019.  All of it was part of the Western Montana Community Center's 14th Black and White Ball. 
In the center of the room, the silent auction featured a variety of gifts. A wooden case labeled "Hipster Pride" included a vinyl record, art pieces with starry purple night skies and curvy mountains donated by Montana artist Rachel Pohl, hats embossed with a rainbow Montana symbol and colorful posters for local organizations. One poster was attached left of a climbing crash pad with nylon climbing rope, and a pair of La Sportiva climbing shoes on top. The sign advertised an outdoor LGBTIQ club.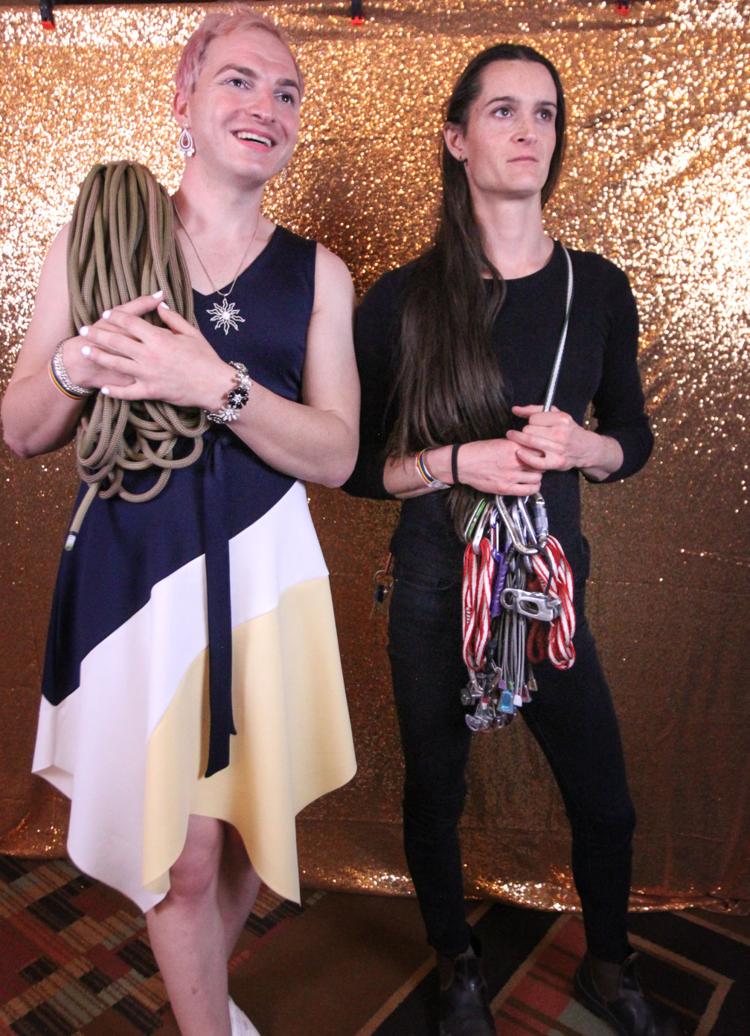 The leaders of the club, Evelyn Wall and Cicada Amarcott said they were inspired to create the group as a safe space to include LGBTIQ members in the outdoor community.
"There is a lack of representation of LGBT people in a lot of outdoor recreation, so we wanted to help facilitate a safe space for those people to enjoy the many things a lot of us enjoy about Missoula," Wall said.
Wall, who identifies as a trans women, was a guide in Missoula for seven years. Recently, she was encouraged by others to start an inclusive outdoor club.
"I had a lot of people approach me and say, 'Hey, I wish you came out sooner because I looked up to you as an outdoor mentor,'" Wall said.
Wall and Armacott advertised two trips through their club, one for bouldering and the other for rope climbing.
At the gold photobooth, attendees showed off their outfits and posed for fashion shoots. David Herrera, treasurer for the Western Montana Community Center, wore a gold-colored paisley suite.
"I was trying to go with a Studio 54 style," Herrera said. "Ballroom culture was about dressing up and looking fabulous."
Herrera said he got involved with the Black and White Ball because he wanted to be active in the LGBTIQ Missoula community.
"I've been involved in social justice and LGBT activism for thirty-plus years, and I've been on the board for seven years," Herrera said. "The best part [of the Black and White Ball] is celebrating community and celebrating the need for an LGBTIQ community center in Missoula."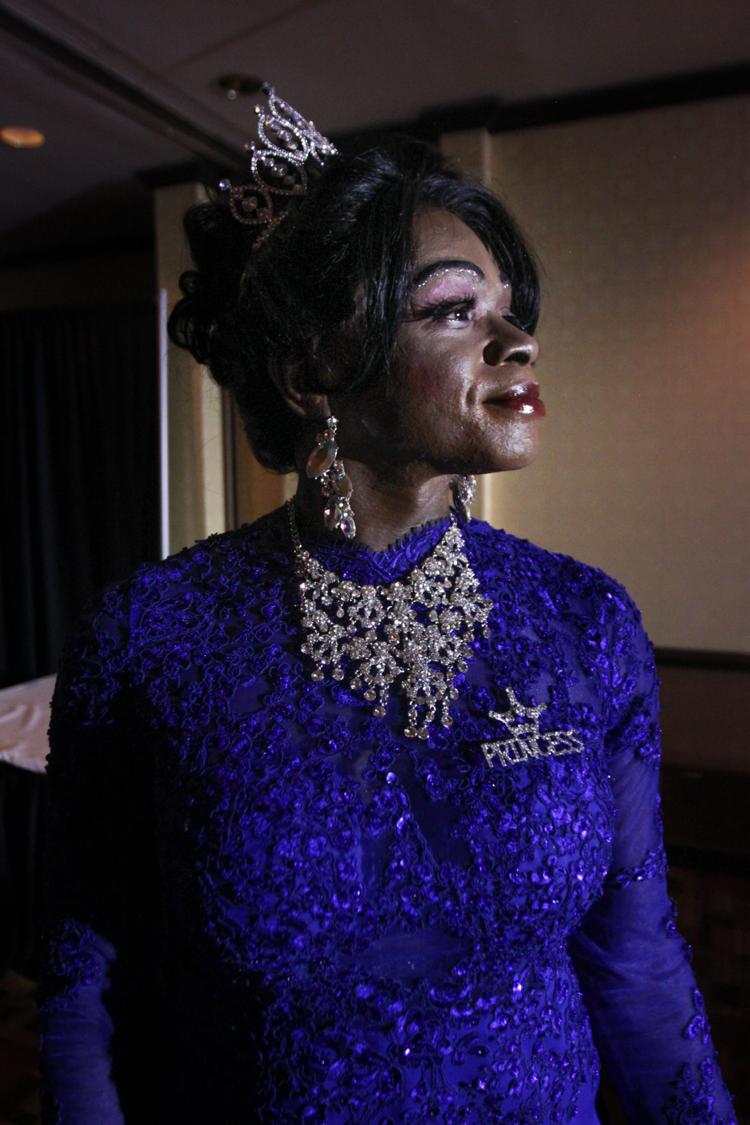 Proceeds from the silent auction and ticket sales went directly to the Western Montana Community Center. The WMCC is in its twentieth year of existence, and is considered to be the oldest community center in Missoula.