In an industry that values drama as the highest art (thanks, Oscars), we often underestimate comedy's power to explore the vilest parts of American culture. Take the 2006 Sacha Baron Cohen movie, "Borat," which used raunchy, unscripted pranks to critique xenophobia and toxic masculinity.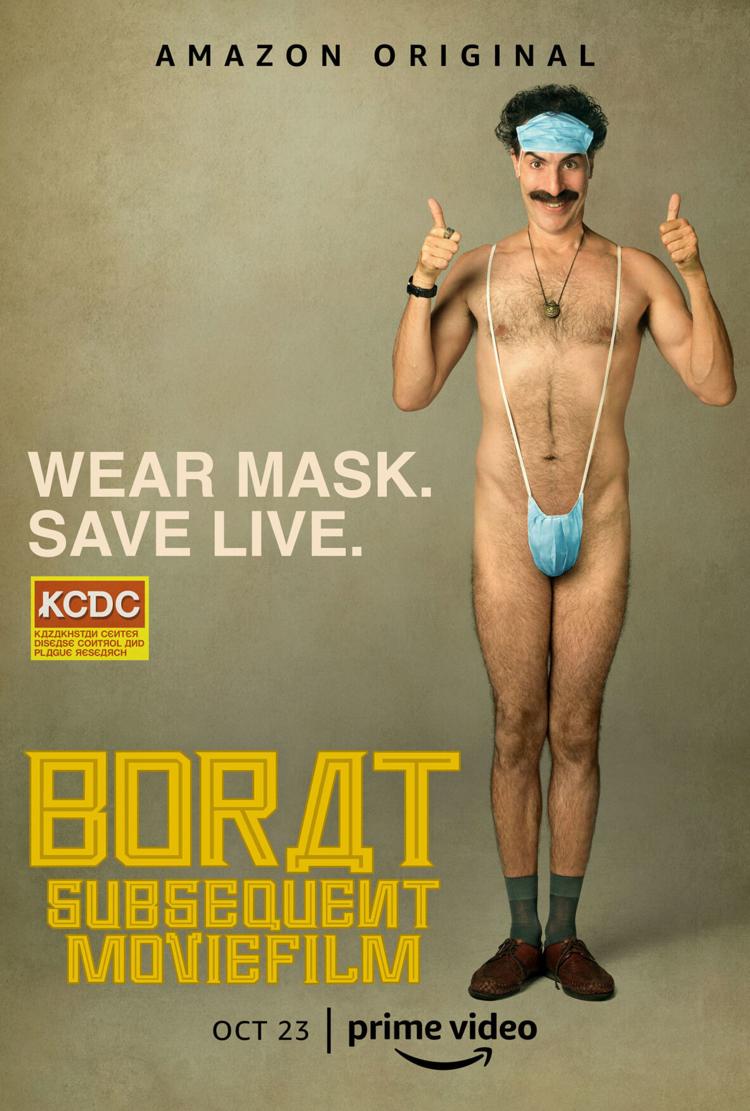 Cohen returns as Borat, Kazakhstan's fourth-best journalist. His country sends him on a mission to offer Vice President Mike Pence a bride in exchange for America's friendship — but the bride in question ends up being Borat's daughter, Tutar (Maria Bakalova). Thus begins an all-American road trip filled with improvised run-ins with real people and some reluctant father-daughter bonding time.
The film's strongest moments are the scripted segments, something I never thought I'd say about a "Borat" film. Cohen and Bakalova have impeccable chemistry, resulting in solid banter and a genuinely heart-warming arc for their relationship.
Their interaction also leads to some great satire involving Borat's "Daughter's Owner's Manual." Tutar questions it's outlandish claims, like how women will be eaten by their vaginas if they masturbate. Though outlandish, the book speaks to a world where female voices are still not valued in American society.
Unfortunately, the improvised segments with American citizens aren't as strong. Our country's sins are a much easier target than they were back in 2006, but targeting extremists for laughs almost seems too easy. In "Borat Subsequent Moviefilm," Borat gets a crowd of gun-wielding country hicks to sing about injecting Obama with the "Wuhan flu." Compare this to the original film, where he managed to get a crowd of seemingly sane Americans to cheer for the death of Iraqi women and children. By choosing the obvious this time around, Cohen fails to expose what we don't see every day on the news.
Still, the film has moments of spontaneous gold. An episode involving a plastic baby is the perfect blend of horror and hilarity. Tutar's time with a babysitter gives the story surprising emotional weight. And the climactic interview with Donald Trump's attorney, Rudy Giuliani, makes for some of the most damning footage of him this year — which is saying a lot.
"Borat Subsequent Moviefilm" isn't the masterpiece that the first Borat film was, but perhaps it doesn't have to be. It's still an entertaining mockumentary that will give viewers a break from this largely laughless year. To quote Borat, "High faaaiiiive!"
More movie reviews from Clint 'Clinton Tarantino' Connors: