As anybody on this side of the Continental Divide knows, the Brawl of the Wild is this coming Saturday at noon. Energy is skyrocketing as the University of Montana and Montana State prepare to … I don't know. Play football or something? What does this look like, sports section?
Honey, this is arts and culture, and where better do Montana culture and college culture intersect than drinking culture? We all know the big game is just another excuse to black out before 5 p.m., so let's cut to the chase: Booze. 
The second best "B" word, between beer, bourbon and uh … never mind. Here in Missoula, the World Population Review's seventh drunkest city in America, you can get it just about anywhere. But on Cat-Griz day, it better be somewhere damn special. 
Can't get a ticket to the only exciting day to be a Griz? Scalped yours already for a 400% profit? Let me help you pick the bar you're going to, one way or another.
Stockman's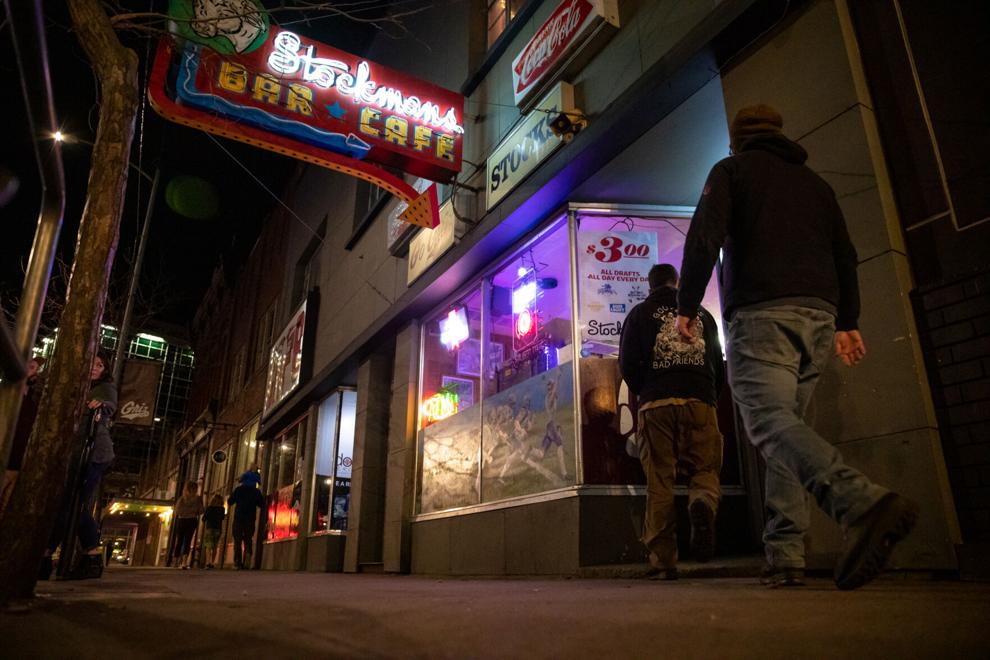 Sorry, I just puked in my mouth a little bit. 
Ask around and just about anyone will tell you that Stocks is UM's definitive college bar. It's got it all. Dark, musty corners, bartenders who won't give you the time of day, a perpetual game of poker that couldn't look less inviting. A Missoula classic!
Stocks is set up with six TVs and 10 different beers on tap, about standard for the bars in town. But wait. Do you really want to see what Stocks looks like in the light of day? Uh … no thank you.
Owner Mike Larson agrees, in his own words. 
"We're more of an after-the-game bar," he said.
Missoula Club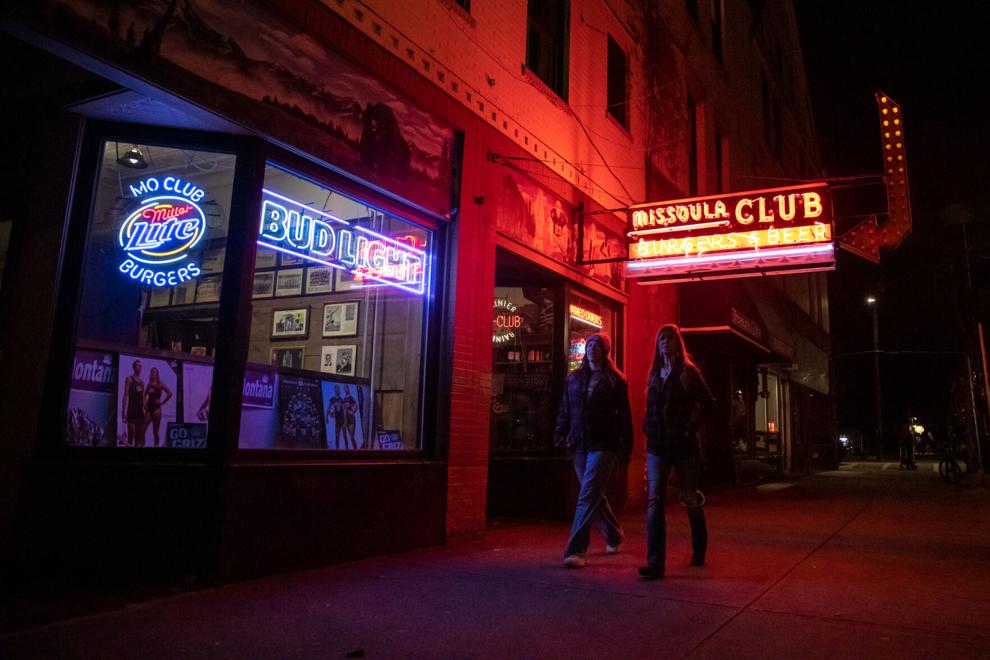 They got burgers on paper plates? Yeah, I'm in. It's important to eat before you drink, and good old Mo Club has you covered with the simplest menu you can ask for.
With one fewer TV than Stocks, it might be harder to catch a view of the game, but at least the beer selection is on-par. The addition of pingpong certainly doesn't hurt, if only to serve as a distraction from the halftime show. 
"It's the place to be," bartender Dallas Burgess said. "When you think of Missoula, you think of Mo Club."
Press Box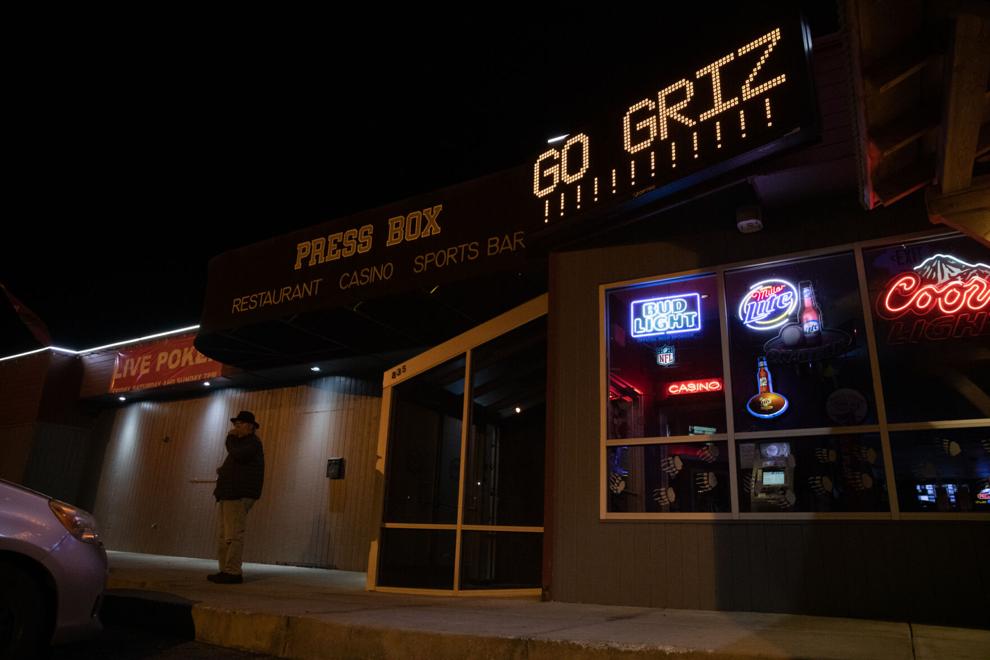 Now this is a good option if you want to get wasted with a bunch of middle-aged men who went to UM 30 years ago and won't stop talking about it. 
There are a tasteful 40 TVs on the walls of Press Box (including one in the bathroom), as well as 19 beers on tap. This makes sense, as the place is literally huge. Don't worry about elbow room!
Another big plus is the location. Press Box is right across the footbridge from campus, so if you want to pregame outside the stadium you can migrate across without any hassle.
An important detail: "This is the official Griz bar," bartender Shawn Erickson said, making sure to point out the FTC stickers on the wall.
And did I mention? The food kinda slaps. Press Box is a good option all around.
Bodega
It's not the seven TVs or 11 beers on tap that make Bodega stand out, it's the amount of specialty shots on offer. There are 32 combinations listed on the wall, probably the most efficient guide to spending $6 on a sip of alcohol in town.
Pool tables and a half basketball court will make sure the people who don't enjoy watching football are still entertained. Plus, Bodega is right above Monk's, aka an underground venue for goblins.
Just don't forget to take enough shots to numb the pain in your wallet from buying so many!
The Golden Rose
Are you weird? Are you a weirdo? Do you not fit in? Do you not WANT to fit in? The Golden Rose is the bar for you.
With four TVs and only two beers on tap, the Golden Rose is much more modest in its offerings. When I asked if they'd have the game on, the bartender wasn't even sure.
What it will have: A break from toxic football culture for everyone who celebrates. Keep it in the back of your mind. You'll thank me later.
The Rhino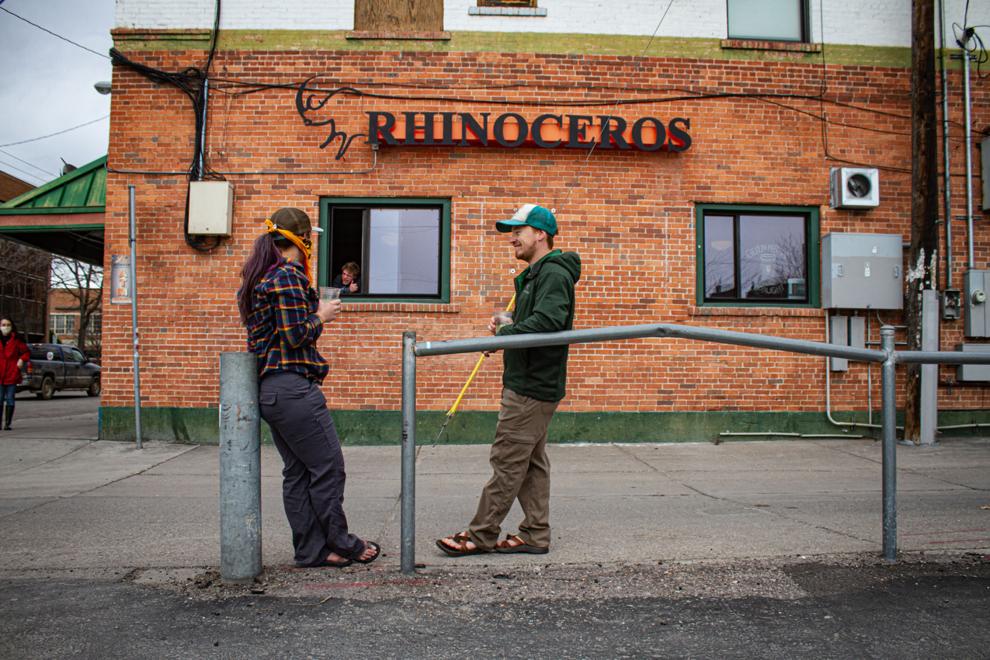 That brings us to Yelp's official Best Bar in Missoula. There are only three TVs at the Rhino, but a staggering 50 beers on tap, about as many as every other entry on this list combined. There are no shortage of other activities, with both pool and table shuffleboard.
Where the Rhino falls flat is the food selection, with the heartiest options being spicy peanuts. Luckily, bartender Anne Hancock seems like she'd be pretty lenient.
"Order a pizza. I don't care," she said.
Listen, I could go on (how many bars does Missoula even need?), but you get the picture. There's something for every football fan in this town of degenerates. The important thing is that you'll be too drunk to remember who won the game anyway.
Remember: Drink responsibly! Grab a bite beforehand and stay hydrated. Don't go anywhere without a buddy and keep an eye on those drinks. And don't even think about getting behind the wheel of a car. We all have to remember the rules of safe drinking. Not me, though; I'm built different.