We thought that the "wow, reality is a joke" part of quarantine was over when "Tiger King's" Carole Baskin joined "Dancing with the Stars," but William Shatner is proving that we may have genuinely dipped into an alternative dimension with his blues album, titled - you guessed it - "The Blues."
No, reader, you did not misread that statement. William Shatner really did release a blues album.
Oh, and don't worry, it gets better! Because Brad Paisley is on the album! And Steely Dan and Doobie Brothers legend Jeff Baxter! And Deep Purple founder Ritchie Blackmore! Everything is totally fine here! We aren't having an existential crisis about this, absolutely not! Why would we do that? It's not as if this album is the final straw that is going to make the world implode. Right? Right??
The above reaction just gets more intense as Shatner moans and groans throughout the album. It never really sounds like he's singing. It's more of a spoken-word, very uncomfortable performance over some great guitar.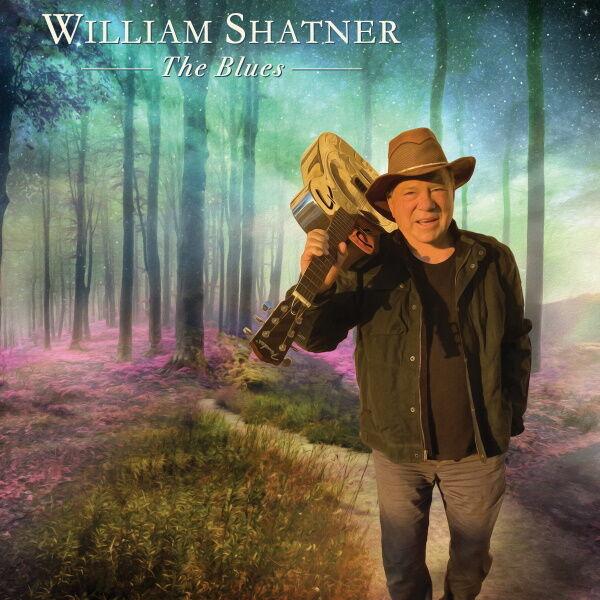 Impressive guitar licks dominate the album, as they should. At first, we wondered, how did Shatner get all of these incredibly talented guitarists on this album? And then we remembered, oh yeah, it's Captain Kirk. Obviously.
But there's one thing we admire about Shatner, and that's the fact that he doesn't pretend to be a skilled vocalist, and he doesn't try to rip off other artists. He is unapologetically himself. It's admirable, even if his musical career is one big joke from the universe.
It should also be noted that this is a cover album, filled with blues classics like "Born Under a Bad Sign" and "I Put a Spell on You" or the relatively new song from the Dead South, "In Hell I'll Be In Good Company." It's honestly a solid compilation of notable tracks, which is another point we'll give to Shatner.
Maybe it's because we weren't around when Shatner's Captain Kirk was a sex icon, but it feels very strange to listen to a man old enough to be our grandfather literally moan. Hell yeah for sexual liberation, but hell no for consistently gross groaning. It reminds us of old men that used to "squeeze past us" at bars or would sit and stare at teenage cheerleaders like it was their job.
Hearing an 89-year-old man singing the Muddy Waters' "Mannish Boy" lyric, "I'm a hoochie-coochie man," is uncomfortable.
And don't get us wrong! We have no beef with William Shatner! And we've got no issue with actors wanting to be musicians as well. Come on, Shatner's been doing this music thing since 1968, he's basically a pro! But there's a reason why his almost 50-year musical career has become satire.
More music coverage from the Kaimin: