Movie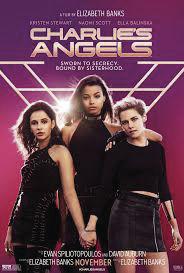 A little flashy and over-the-top action flick never hurt anyone. Except for anyone going up against "Charlie's Angels" for the past several decades. Of course, a remake of two movies that were remakes of a television series might set a low bar nowadays, but "Charlie's Angels" (2019) crashes through it in a sexy, possibly stolen, sports car.
Charlie's Bosley and Angels have a bit of an upgrade: now there are more of them. The Bosley from franchise past (Patrick Stewart) retires within the first few minutes of the movie and hands off the reins to a whole squad of Bosleys, the name now representing a rank in the Townsend Agency. Their jobs are to recruit, train and assist the Angels, who are now taking on the world's crime with more than just three women. But of course, we have to care about a select few.
Jane Kano (Ella Balinska) is the by-thebook badass forced to team up with Sabina Wilson (Kristen Stewart), the rebel who refuses to play by the rules. Their Bosley, played by Elizabeth Banks — who also doubles as the director — helps them on their mission to save scientist Elena Houghlin (Naomi Scott) from mysterious assassins and stop the organization that refuses to acknowledge the potential weaknesses in the tech Houghlin designed for them.
This female-led cast and crew challenges the male-directed movies in the franchise to a duel and kicks those movies' asses. Although good, yet unremarkable, acting gets the job done, Elizabeth Banks directs a sharp and clever movie filled with twists that keep the audience wondering who the hell the villain is. Healthy servings of car chases, gunfights and fisticuffs between the sexes, wherein both parties outwit and outfight the other, rounds out to a flashy and engaging flick. A few hit or miss jokes, several of them leaning closer to misses than hits, are overlook-able with a handful of laugh out loud hard hitters keeping the movie in its action-comedy genre.
A movie directed by and starring women is bound to fight the female corner and tell the stories of real-life occurrences, minus the fate of the world hanging in the balance trope, from a woman's perspective. Men underestimate and "mansplain" to the Angels, who generally proceed to intelligently and aggressively prove them wrong in one way or another. As a woman watching from the audience, I certainly felt empowered. That being said, the movie definitely laid its message down in several, way too thick layers. But hey, it's an action movie. We aren't here for reality.
As much as I'd like to tell you that you can be an Angel too, unfortunately, you'll just have to go watch them kick ass in theaters. Again. This time, though, I promise it's worth it. 
(Noelle Annonen)
---
 Soundtrack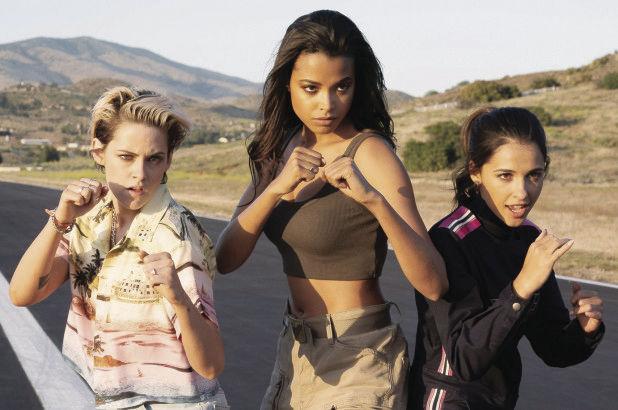 What's more important to you, actual feminism or feminism just for show?
"Charlie's Angels: Original Motion Picture Soundtrack" tried to create a record that empowers women. And it sort of did?
The soundtrack is good upon first listen. It sounds like an inspiring girl power record, giving us absolute bops from Normani, Chaka Khan and Donna Summer.
But then you look at the credits and see that the feminist-on-the-surface album was actually produced by Scooter Braun.
If you didn't know, Braun is the music mogul who Taylor Swift is currently fighting with very publicly over the rights to her music. Braun owns Big Machine Records, the label Swift signed with when she was 15, and therefore owns all her music up until "Lover."
Despite her part in making Big Machine Records the success story it is today and becoming one of the most successful musicians in the world, Swift is having her voice and her music taken away by a man who has publicly insisted that Swift is creating a narrative "that doesn't exist."
We obviously don't know the whole story behind the situation. However, I have a difficult time listening to an album that is supposed to uplift women when it is produced by someone who is trying to take away the voice of one of the most famous women in the world.
If you can set Braun's involvement aside, the album slaps. It's great for getting ready for a girl's night or when you need to feel the spirit of feminism flow through you and give you power. Plus, you get A LOT of Ariana Grande BDSM references. You can decide if that's a good thing or a bad thing.
Donna Summer and Chaka Khan gave us the '70s nostalgia that a "Charlie's Angels" project demands. We are reminded of the women who came before us and paved our way.
You can hear Grande's style throughout the album, but she actually wasn't the star of the show. She stepped aside and gave the literal mic to the women she is inspired by. Here's someone who isn't trying to steal the voice of others.
I gave this album three out of five stars because I support the women on it. I support their voices and their power. But because of Scooter Braun, the project isn't only about them.
Zeroing in on Braun's involvement isn't nitpicking. This is about not being a hypocrite. Braun cannot produce a feminist album while at the same time trying to discredit and take away the accomplishments of women. And we shouldn't let him.
Maybe this album is actually perfect. Powerful women doing all the work while a man is pulling the strings behind the scenes practically screams "Charlie's Angels," at least the former iterations. But should we let this go and call it a feminist album? That's up to interpretation.
(Meghan Jonas)