Editor's note: The original version of this story said the TMT telescope is proposed to be built on the island of Oahu. It is proposed to be built on Oahu. This article also said Montana State University is one of 39 U.S. institutions involved in AURA, the Association of Universities for Research in Astronomy, is partially funding the telescope. That is incorrect, AURA helps oversee the decision-making process for the telescope. 
---
Ka'aumoana Ahina was in Montana when he first heard about the chaos on Mauna Kea. "I'd just flown from home one to home two," he said. 
For Ahina, home number one is Hawaii. He was born and raised in Oahu, and the island of Hawaii is where the proposed construction of a 30-meter telescope (TMT) in the name of science has been threatening Hawaiians' sacred land. 
The telescope, funded by several domestic and international science organizations, would be used for astronomical research. But people are concerned about Hawaiians' access to their own land and protection of their resources. The mountain of Mauna Kea is still used for religious practice, subsistence hunting, gathering medicinal and edible plants and other cultural practices. 
Mauna Kea has been making national headlines. Thousands of protesters have been living at the base of the mountain since July, successfully halting construction. An ongoing issue with a complicated history, the TMT has incited important conversations about indigenous rights. Many students and faculty here at UM are personally affected, and Ahina is one of them. 
"Where there are Hawaiians or indigenous people in the world, we are impacted," Ahina said. "It doesn't matter if we are physically on that mountain. Our spirit, our ancestors, our every being of our soul of who we are as indigenous people are rooted there, or are there, as we speak,"  he said. 
Ahina is a junior at UM and president of the Pacific Islanders Club. He practices Hawaiian language and instructs hula, a Hawaiian tradition connected to chants, prayers and stories. He is one of many members of the UM community who are impacted by the violence taking place at Mauna Kea, where elders were arrested in July during the peaceful protest.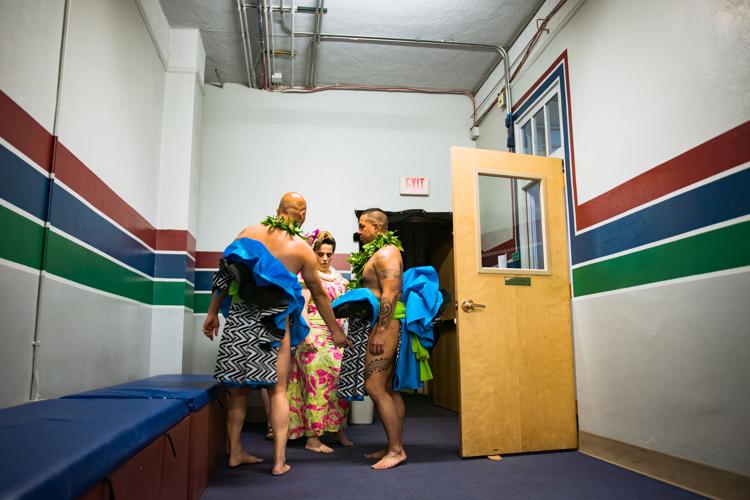 Most Hawaiians are not against scientific development. 
"We're not against science. We're against you destroying our people, our beliefs, our places of worship, our language, our practices, our endangered species," Ahina said.
Motivated by the events at Mauna Kea, the members of the UM Pacific Islanders Club have made it their mission this year to focus their efforts on furthering the Missoula community's understanding of the TMT. 
One of the events is a presentation taking place at DiverseU on Nov. 6 in the UC theater from 2 to 2:50 p.m. The presentation will consist of a short educational film screening about Mauna Kea, conversation about the problems with TMT and a hula demonstration.
"[We will be] sharing about what the University of Montana Pacific Islanders have done to support and stand in solidarity with our home," Ahina said. The club protested on Higgins Avenue Bridge in July when the news first broke. 
The DiverseU presentation will be a significant commentary on value systems in the U.S. that disregard indigenous people. It will also apply to variations of this disregard that persist all over the world.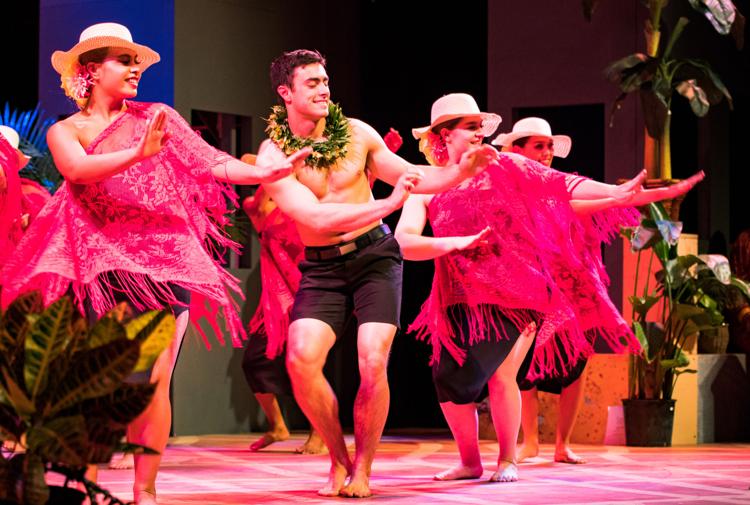 "Our culture is too rich to replace anything with money," Ahina said. "It's never ending. There's always gonna be land and sacred lands that are being taken away that we are going to have to continually fight for."
The TMT is closer to home than some people may realize. Montana State University is one of 39 U.S. institutions involved in AURA, the Association of Universities for Research in Astronomy, which helps oversee the decision-making process for the telescope. If the telescope is built, MSU plans to send students and faculty to research there. As part of the Montana University System, or MUS, UM is indirectly involved in the funding of the telescope, too.
"We're complicit in that violence," said professor of environmental studies Rosalyn La Pier. An ethnobotanist and environmental rights activist, La Pier is passionate about the preservation of indigenous land.
La Pier spent the summer in Hawaii working with locals to research indigenous health and ethnobotany. She was there when the TMT protests started.
"The main protesters are college professors, school teachers, local attorneys who are indigenous people," La Pier said. "So it's not a stereotypical activist rabble-rouser, it's a super-engaged connected people who have jobs." 
La Pier believes that scholars are held to an ethical standard.
"We need to say something about the fact that we, as an institution, do not want to be participating in, or complicit in, actions of violence toward elders and indigenous people in the name of science," she said. 
This is why La Pier wrote a letter to Clay Christian, MUS Commissioner of Higher Education, and MSU President Waded Cruzado, urging them to condemn violence against Hawaiians. Christian and Cruzado responded in a letter, writing, "The university will monitor related public developments in the state of Hawaii." The Kaimin reached out to Christian to follow up and received no comment.
Isaac La'a, treasurer of the UM Pacific Islanders Club, said President Bodnar could influence MSU and other institutions by speaking out. "If he expressed his opposition, at least on record, I think it speaks volumes," said La'a. 
UM President Bodnar's office did not respond to a request for comment.   
La'a compared Mount Sentinel to Mauna Kea, noting that a desecration of Mount Sentinel, closing it down to visitors and recreation, would outrage the community of Missoula.
La'a also believes it's important to educate a predominantly white institution. "Sometimes it feels like a constant battle," he said.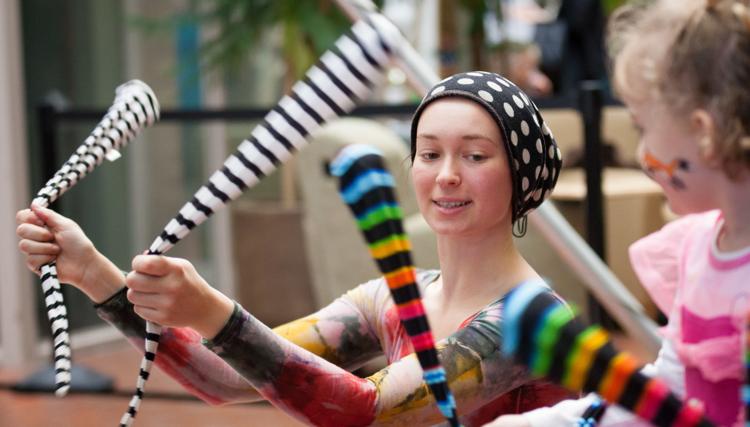 UM students can help by contacting leadership, supporting UMPIC, and research. "Social media is always a great place to learn more," said La Pier. The KAHEA website, the Hawaiin Environmental Alliance, lists legitimate ways to donate to specific causes.
People can support the UMPIC by attending its upcoming bake sale. The bake sale, to be held on October 29 and 30 in the UC West Atrium, 9-3 p.m., will fund the club's educational trip to Hawaii this winter.
Ahina says one goal of the trip is to be able to share the experience and better educate the community upon returning to the mainland. "We're gonna go there, we're gonna live it and we're gonna share it when we come back to the University for spring term," he said. 
Ahina thinks it's important for the club to get the chance to experience Mauna Kea in person.
"We are from this earth, and from that mountain. We are the people of this earth," Ahina said.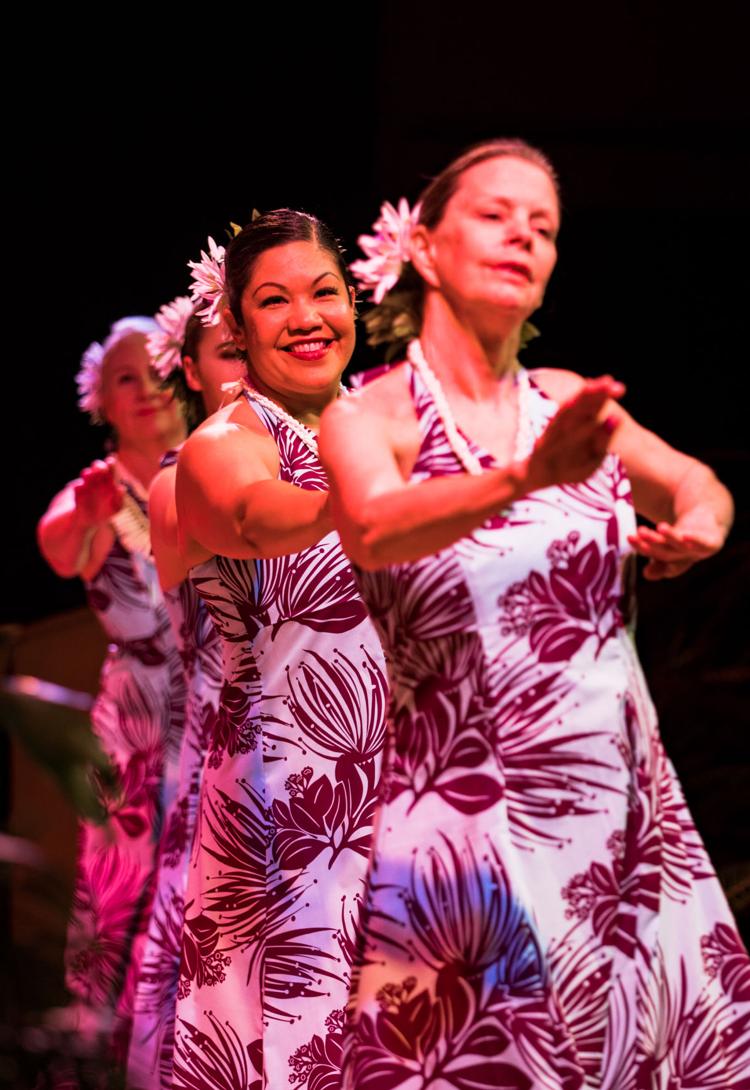 The next UM Pacific Islanders Club meeting will be on Nov 13th in the Branch Center from 6:30-8:30 p.m., open to all. 
DiverseU presents the 14th annual Diversity symposium Nov. 5-7. A full schedule can be found at www.umt.edu/diverseu/schedule.