WALKING, OR RUNNING... OR WHATEVER
Exploring Missoula's trail system is by far the easiest, least expensive and most non-committal way to get some fresh air. If your roommate sprayed too much cologne (or bear spray, welcome to the Wild West) in your dorm and you need to just TAKE A WALK, head out in any direction and you'll find a trail to explore.
The best place to start is the Van Buren Street foot bridge. Located between the Clark Fork River and the Adams Center, this little feature is the nexus to a few great places to walk, run or roller skate.
Head across the bridge and north into the Rattlesnake neighborhood. Greenough Park is just there, with paved, wooded paths stretching up into the neighborhood, along the creek. West of the park is access for Waterworks. This trail network is a bit more rugged, but a great place to watch the sunset or take a light trail run.
If you want to get into nature RIGHT NOW, head north from the Van Buren foot-bridge on the Kim Williams Trail, running up the river on the south bank. This wide dirt trail goes east for quite a ways and gives good access to the Clark Fork River at several points, in addition to trails heading up the side of Mount Sentinel.
To explore Missoula a bit, head west on the Kim Williams Trail instead. This paved path takes you right into downtown. Cross at the Madison Street Bridge to access the River Trail on the north side of the river. It's a great way to walk to the Missoula Farmers Market on Saturday mornings.
Keep going past the Higgins Street Bridge and under Orange Street and you'll find the junction with the Bitterroot Branch Trail. This trail takes you south through town on a paved bike path, eventually heading out of town and down the Bitterroot River for 51 miles.
If you're looking to spend a few hours actually hiking, and someone you know has a car, there are a few great hikes that are a little less cliché (and frankly, more pleasant) than the 13 switchbacks to the "M."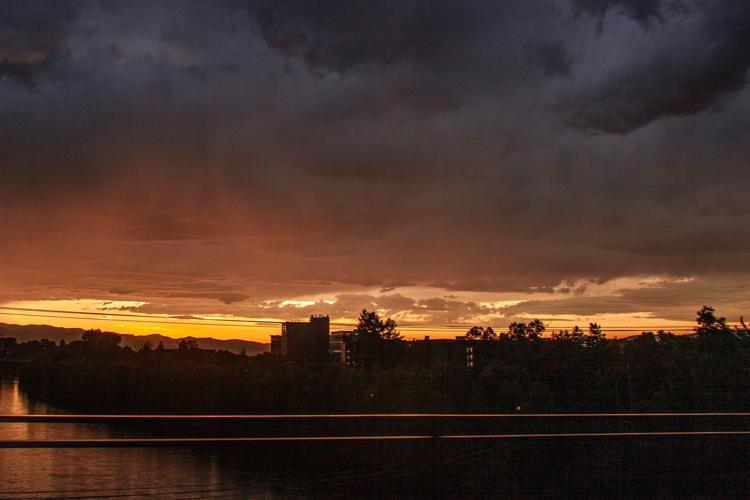 The recently constructed 3.6-mile Barmeyer Loop Trail has a great view of the sunset and the city. It's one of the best datenight hikes near Missoula. 10-minute drive from campus.
The Blue Mountain network of trails is just south of town and not only extensive, but highly variable. In the mood for steep trails through the pines? Yep. In the mood for a nearly flat meadow walk? Yep, that too. 20-minute drive from campus.
The Rattlesnake Trails are another large, variable network of trails. Close to campus, these are the most remote and wilderness-like of the local trails. The main trail is relatively flat, with rolling hills, but head onto any offshoot trail for a more aggressive hike. 15-minute drive from campus.
SKIING FOR... CHEAP? ACT QUICK
If you moved to Missoula to live out your ski bum dreams, you better start soon. The best deals on ski passes generally end in early October.
Snowbowl is Missoula's mountain. Just a 30-minute drive north on a gnarly dirt road, it's the most convenient option if your car has four wheel drive or good snow tires. It has just two lifts, but it's not a beginner mountain. The size-to-terrain ratio is good if you're an experienced skier looking for some awesome steeps. Buy a $561 pass now for the cheapest deal. Day tickets are $47, but you can save money by pre-buying day ticket coupons during the fall.
Discovery is the second-closest, an hour and 35 minutes east. It' the most accommodating to all levels of skiers. Student passes are only $390, but prices jump to $430 on Sept. 1. Day tickets are $49.
Lost Trail is further out of town, an hour and 50 minutes south of Missoula. It's larger (five lifts) but has less vertical than Snowbowl. Season passes are $474, but if you're not that committed, go in for a 10- day transferable with your friends for $399. Day tickets are $46. Someone on Google recommends the chili cheese fries.
Lookout Pass is an hour and 40 minutes west on the Idaho border. Pro tip: watch out for cops if you and your buddies enjoy shredding with the aid of the devil's lettuce. It's the cheapest option for students, with a $99 student pass deal until Oct. 1. Skip class on a Thursday and snag two tickets for $64. If you're lucky enough to be a ski season baby, skiing is free on your birthday. However, with only 1,150 feet of vertical, this resort isn't great if you want to ski the steeps.
DO YOU EVEN FLOAT, BRO?
In order to be a true Missoulian, you'll need to float the Clark Fork River before the fall. It's true. We don't make the rules, we're just here to let you know. Here's how: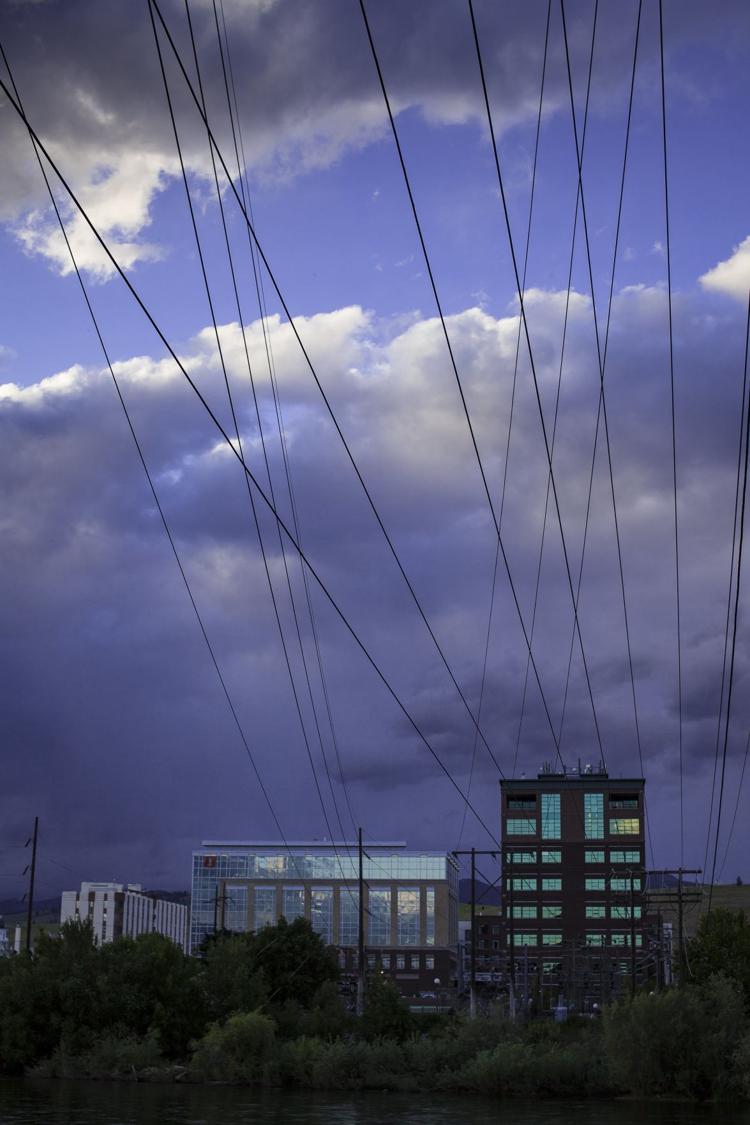 1. Purchase something that floats. You can buy a normal tire tube at Ace Hardware right off campus. Or, get a cool pool float like a flamingo or unicorn at Albert- sons, Target, or Michaels. You'll also need a waterproof bag for your belongings, a rope to attach yourself to your new friends and seltzer water (it's more fun with the boozy kind).
2. Park someone's car at your selected take-out location (see below) and drive east up the Clark Fork. For a shorter float, put in at Ben Hughes Park just barely out of town. For longer floats, head into East Missoula to White Trash Beach just off Speedway Avenue. For an even longer float, start on Tamarack Road. Don't lock your keys in the car, rookie mistake.
3. Float. This is as simple as it sounds.
4. There are a few options for take-out, mostly tailored to whether you and your buds want to take on Brennan's Wave. If you don't, get out near Albertsons and the Van Buren Street foot bridge. Leave a car on campus for this one. Another option before the wave is at Kiwanis Park, just before the Higgins Avenue Bridge. This one is ideal if you left a car downtown. If you DO want to Brave the Wave™, get out just after the Orange Street Bridge at the Speedboat ramp on the right side of the river. You aren't allowed to float past that point, so its your last option. Below that? Shark infestation.
GETTIN' THAT GEAR
Here are the best ways to get what you need with whatever meager income you have.
Becoming an enjoyer of the outdoors isn't always cheap. The Outdoor Program is located in the same building as the student Fitness and Recreation Center, crammed right up against Washington Grizzly Stadium. It has affordable rental gear, is newbie friendly and gives classes on new skills. The 14-foot-self-bailer-rowing-outfit-over-night-with-bear-resistant-cooler-includes frame-oars-pump-dry-box-bear-resistant-cooler-&-5-life-jackets is only $115 a night. Most smaller items are under $30 and almost everything you'll realistically need is less than $15.
For buying gear, the best of the best is Missoula's REI out on Reserve Street. Trailhead is smaller, but more conveniently located downtown. To save money, keep an eye out for deals at Goodwill and used gear sales happening in the UC. Be sure to check online sales for deals from locals and friends. Remember to buy gear in the each sport's off season for the best deals. In other words, if you are looking to become a skier, BUY SKI GEAR NOW.