Avocado pits, turmeric, dogbane, alpaca wool and iron served as key ingredients for UM FLAT's Natural Dyes and Fibers Workshop on April 6, 2019. 
Workshop instructor Lena Olson began the workshop by having every participant give their name, their home watershed, and something that they are grateful for.
Lying on the tables in front of the participants were long stalks of dogbane, a somewhat toxic plant used by Native Americans to make cordage and other materials.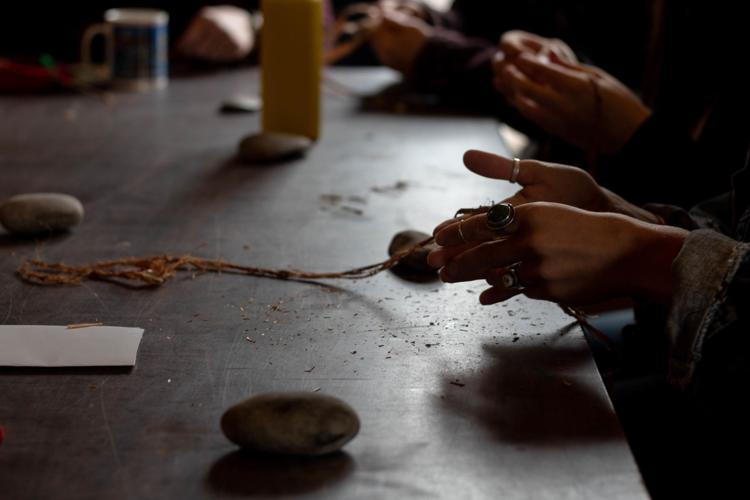 Olson warned ingesting the plant would raise one's heart rate considerably, as it is a cardiac stimulant. Lena guided the participants as they stripped, twisted, bent, and crushed the dogbane with a rock until they were left with fibers that could be tied into cordage.
She also taught the participants how to use a turkey spindle, a tool that assists in the twining of yarn—one of the oldest clothing making processes in history. The participants took balls of alpaca wool to spin on their spindles.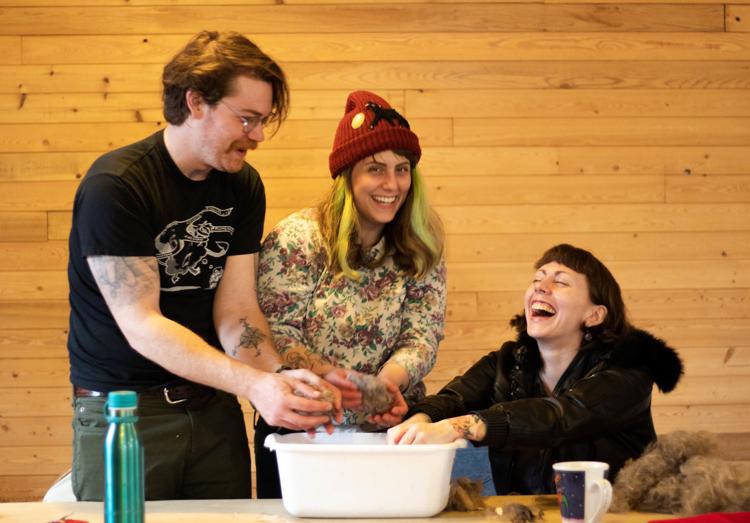 Olson continued the workshop by passing out wet cloths to be dyed and used as bandannas. She showed the participants different dyes and explained how each was made.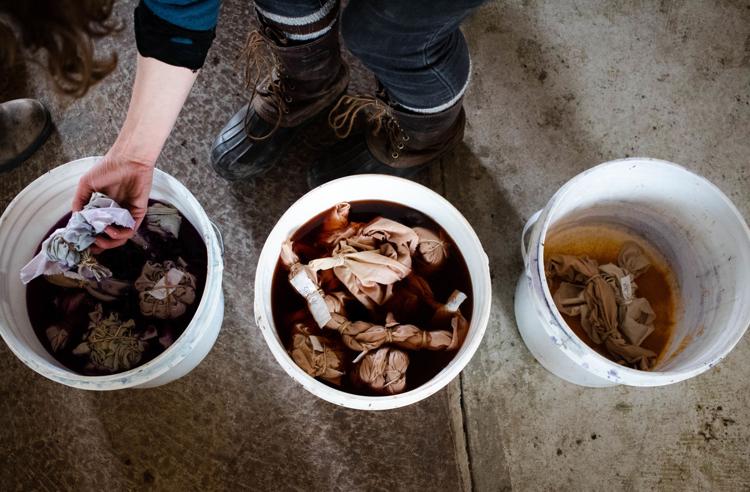 There were several dye options available, including one made from turmeric and iron and another made from the pits and skins of avocados.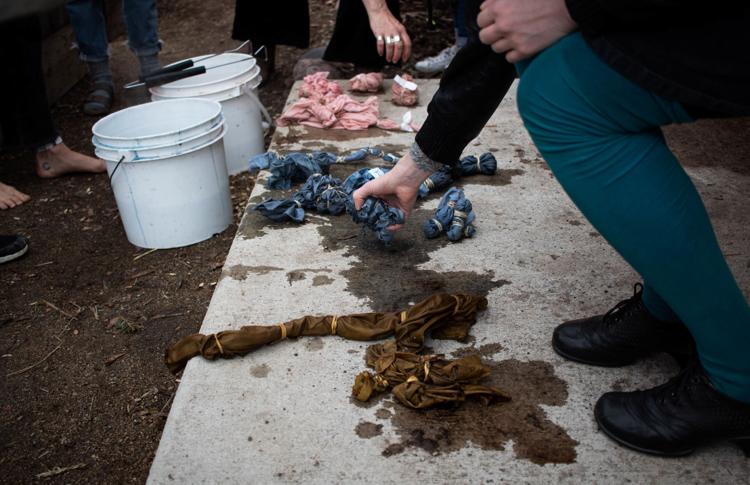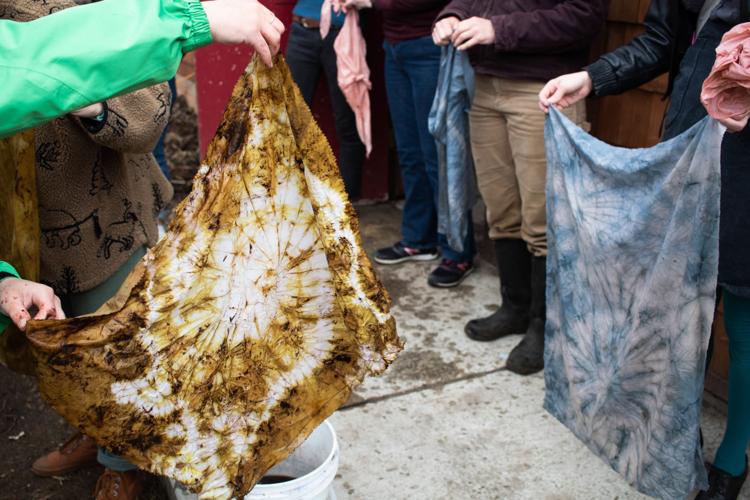 As the bandannas soaked in the dye, participants took a break and enjoyed vegan chili. After lunch, participants were excited to see that the natural dyes had transformed their white bandannas into bright yellow, blue, or pink.
UM FLAT, short for the Forum for Living with Appropriate Technology, hosts many similar workshops and educational opportunities. According to their, they serve as an "intentional, living-learning community dedicated to everyday sustainability." Students who participate with UM FLAT "gain experience in shared leadership, learn practical skills, and build a supportive and dynamic community."