Ella Feige pulled the cold Jell-O from her refrigerator and placed it in front of her camera. Feige set her camera to record and got ready for the plunge into the cold unknown. She didn't plunge herself into Jell-O. Just her naked foot. For money.
Requests like this one are not uncommon for Feige and others who work online as amateur models. They're more commonly called "cam girls" or "web cam models," and they're part of a version of sex work that goes beyond looking for fleshy hashtags on Instagram. This version offers people a much more intimate connection with their favorite models, some of whom are also college students at places like the University of Montana. 
Unlike a porn star who shoots a scene in a studio with a whole camera crew or models shot by pro photographers, cam models work directly with their fans, typically with their own equipment and with their bedrooms (or their kitchens or their bathrooms) as their studios. 
Over the past decade, the webcamming industry has boomed, cutting into an already destabilized porn industry. 
Thanks to sites like OnlyFans, models looking to enter the industry as a career, or just for some extra cash, are able to do it on their own terms.    
Amateur models like Feige refer to themselves as sex workers, but not all amateur models create nude or explicit content. Feige, who used to run a cosplay page on Instagram and OnlyFans, now focuses primarily on her feet. (In the interest of avoiding victimization, the Kaimin is referring to all models quoted by their stage names.) 
"A lot of people think when they hear 'cam girl,' they automatically think naked," she said. "But then I'm over here, non-nude, and just cosplaying and still making money without taking off my clothes."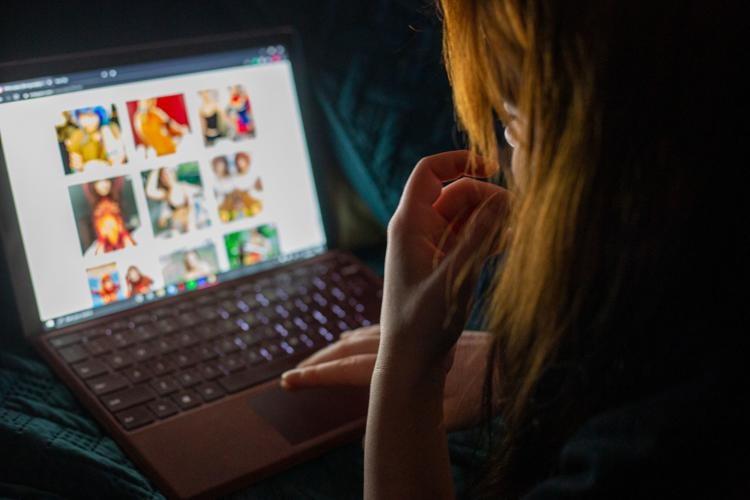 Over the past decade, the webcamming industry has boomed, cutting into an already destabilized porn industry. Pornhub, the largest porn streaming site, has millions of viewers flocking to its platform every day. The problem, and the opportunity, is the one-sided model, catering only to viewers who want access to free porn 24/7.
In 2019, Pornhub started offering an amateur program allowing for aspiring models to post homemade content. Although the site advertises its top models making over $40,000 a month, videos posted by a performer make 69 cents per thousand views. Here's the math: to make $69 from a video, it needs 100,000 views. 
In comparison, a platform like OnlyFans offers its content creators a management system and subscription service, with which the models can charge whatever they want. The OnlyFans domain takes roughly 20% of the profits, distributing that money among advertisers and the company. More models are choosing OnlyFans with promises of higher pay for their content, even with a lot fewer views. Tube sites like Pornhub, with an interface like YouTube but for porn, still dominate. 
According to the streaming site's year in review, Pornhub had an average of just over 115 million visitors per day in 2019. OnlyFans averaged 1.7 million.  
Launched in 2016, OnlyFans started with just 10 models. That number has boomed to more than 150,000 and counting, with top earners on the site bringing home tens of thousands of dollars a month. 
Feige started cosplaying in middle school. She first heard the idea of being able to make money from dressing up as her favorite anime characters during a visit from her uncle and his partner. Her uncle's partner not only routinely went to comic conventions across the country, but was also paid to model. 
Six months ago, when she became fed up with her job, she first considered modeling online.
After taking inspiration from popular Instagram page OMGCosplay, Feige reached out to a friend who had been doing full-nude modeling. To Feige's surprise, her friend told her that she could make money and not go nude.
The most important piece of advice that her friend gave was the need for hard boundaries. Feige is currently enrolled as an undergrad in a science-related major at UM, and she wanted to make sure she kept a wall between her business and personal lives. A big fear of hers is content immortalized online coming back to haunt her. 
The next step was to tell her mother. 
"My mom's OK with it, she just said 'don't show your tits online,'" Feige said. After they talked about it, Feige gave her mom access to all of her content to reassure her that she would hold to that promise. 
---
Sarah Soles is also a UM student. She stays strictly non-nude as well. Soles, whose major is in liberal arts, operates primarily off of Twitter and OnlyFans, selling foot content. She also practices financial domination, a form of BDSM. 
"Basically a lot of it is a lot of people who have money, they enjoy the idea of giving their hard earned money to somebody that will spend it," Soles said. 
Soles said much of financial domination is similar to gambling, with clients finding their kink in the skewed power dynamic. 
"My mom's OK with it, she just said 'Don't show your tits online.'" - Ella Feige
Soles is a relative newcomer to the industry, who started her accounts within the past month. She chose to do so partly out of curiosity, but primarily out of financial insecurity. As an out-of-state student trying to gain residency, her bills were becoming too much to handle, and her current job was not getting her over the edge.  
"I've been having a really hard time to come up with the amount of money I need to," she said. "Basically, I'm trying to avoid being homeless is why I started doing it. If I don't pay my bills by Feb. 3, they're like, 'Hey, you're going to have to find different housing.'"
---
Rich Ryder decided to take a dive into the industry while in a financial pinch. Ryder, a recent UM graduate, was struggling to make rent six months ago when a friend reached out to him asking if he would sell his nude pictures. The idea had crossed his mind before, mostly from the deluge of Instagram messages he received from strangers asking for content.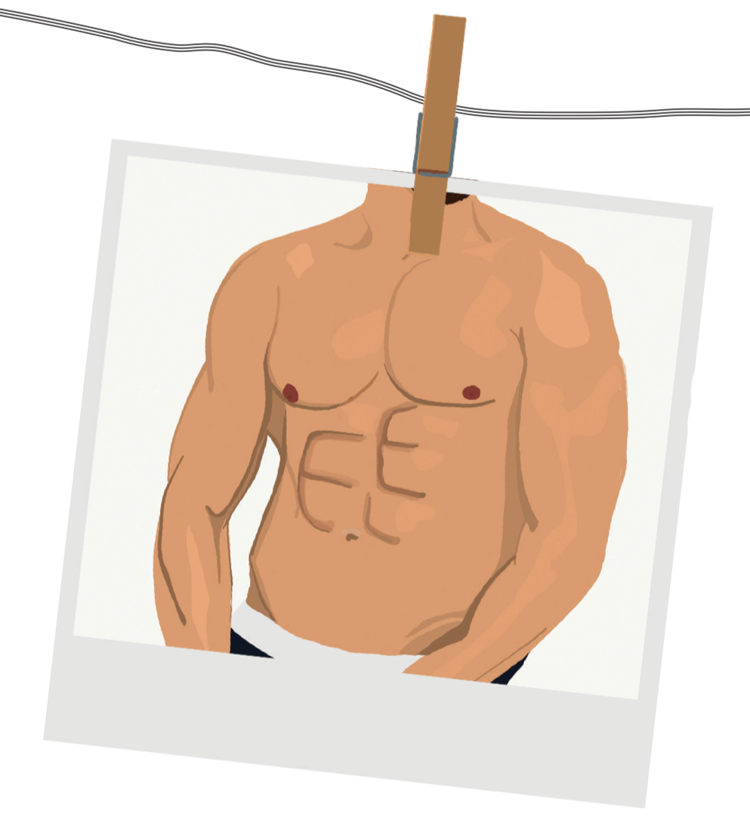 When Ryder had a particularly tough month, he chose to snap some photos and sell them. 
"That helped me pay my rent. It helped me keep my place," Ryder said. 
That first transaction made Ryder $250, but he had reservations about what he had just done. He felt dirty. All his friends had always said, "Don't send your nudes to people, especially if you don't know them."
It took a few more transactions before Ryder felt comfortable selling photos of himself. He said he realized he didn't have to see it as personal. 
"Once you get over the fact that this is essentially just a business, and it's just a business transaction, for me at least, it's fine what I'm doing," he said. 
---
Victoria Daria got into modeling because she was always intrigued by showing off her sexuality. Daria operates in another Montana town and has been selling nude content for over a year. She was inspired by nude models she found on Twitter. After taking a look at their OnlyFans accounts, she realized it was something she wanted to do.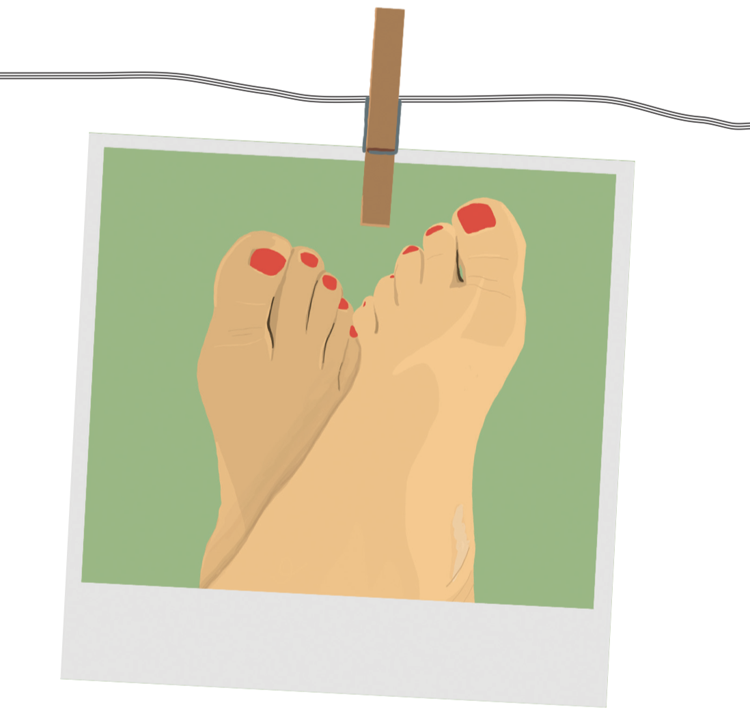 Breaking into the business was hard at first, mostly because she was operating on Twitter in a sea of other models. It wasn't until she made the switch to Tinder that she was able to start seeing real results. The growth was slow at first, but she now has a steady stream of both male and female clients.  
Her profile is simple, with a bio that reads, "I'm here to sell my content. Hit me up." Next comes the match. In the chat, she offers a menu of nude content, from full body pictures to custom videos, and even a chance to subscribe to her private Snapchat for $25 a month. Once clients choose what they want, Daria creates a Google Doc to share the content with them.
She's been at it long enough that she expects odd requests. 
"Someone asked me to send a video of me crushing eggshells between my toes in lingerie," Daria said. What became of the spare yolks? "I actually made some eggs Benedict." 
---
Jem Wolfie, a fitness model based out of Perth, Australia, is OnlyFans' top earner. Her page has more than 10,000 subscribers, each paying $15 a month. Hannah Brooks, another top earner, does more sexually explicit content, and has a subscriber count of nearly 8,000, each paying $5 a month. 
The webcam platforms can be broken down into two types: token and private. 
Token sites, like OnlyFans, MyFreeCams and Chaturbate, allow the model to operate similar to a street musician, where subscribers and non-subscribers tune in and can tip the model as they please. 
"Someone asked me to send a video of me crushing eggshells between my toes in lingerie," Daria said. What became of the spare yolks? "I actually made some eggs Benedict."
Private sites, such as Streamate and LiveJasmin act in a more one-on-one manner, where the model will wait to be chosen by a client and then will proceed to a private chat room where the meter begins to run.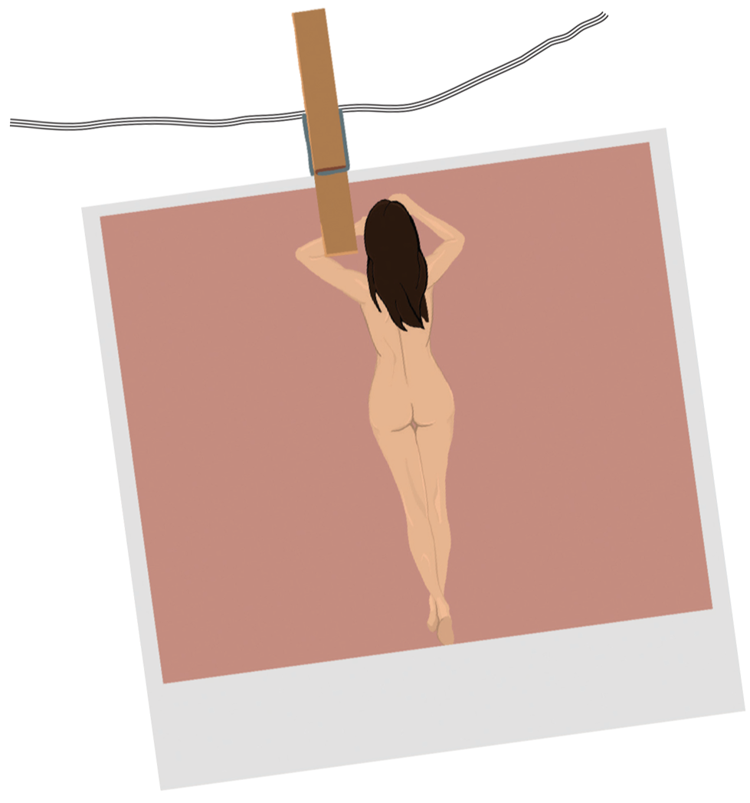 Models like Feige, Soles, Ryder and Daria utilize both types of platforms, and other nontraditional ones as well. With her Snapchat subscription service, Daria, like other models, operates on a fine line, exploiting a loophole in Snapchat's rules. 
According to Snapchat's community guidelines, sexually explicit content is prohibited, but enforcement relies on users reporting an account for the distribution of said content. Tinder also has a similar rule, relying on users to report any profiles that are soliciting for the sale or distribution of sexual content. Soles also operated off of Tinder, but her account was deleted just a few days after creating it. Her suspicion is that someone reported her. 
---
Cam modeling certainly has financial advantages, but unlike other service-based jobs, it comes with the potential for direct harassment and abuse. Both Feige and Daria have experienced harassment from men online, with comments attacking their looks and sexuality. 
Beth Hubble, director of the women's gender and sexuality studies program at the University of Montana, points out that women posting sexual content online have almost always experienced harassment. Online trolls, she said, have an inability to see the person on the other side of the screen as an actual human being.
"Girls, very young in their lives, and women overall, we can't win because we're supposed to be sexy, but we're not supposed to have sex," Hubble said. 
Feige shut down her Instagram page because of demeaning comments she was receiving. Some asked her to send topless photos, others wanted permission to masturbate. 
"I didn't want to do this and I didn't want to do that," Feige said. "So if those guys couldn't understand my boundaries, they could go find somebody else." 
Time and time again she would say "no," but the messages kept coming. After getting so many negative messages, Feige started to wonder if she was just an object for their amusement. She felt like she wasn't even a real person.
"I'm sitting here being degraded for saying 'no' to somebody because I felt uncomfortable about doing something," Feige said. 
Hubble likened Feige's experience to that of Lindy West, a writer and feminist activist who quit Twitter after confronting her worst troll. Critics of West's departure argued that trolls had the freedom of speech to say whatever they wanted to figures on social media.
"If this [is a] person who is making a living through things found on social media, what about their free speech?" Hubble asked.  
"If those guys couldn't understand my boundaries, they could go find somebody else." - Ella Feige
Daria has also had her fair share of online harassment. A common issue she has come across is for someone to message her complimenting her looks in the hope of getting something for free, and when she denies them, they begin insulting her body and her involvement in the industry.
"People think that we're lazy and we're sluts," Daria said. "And that we're desperate for attention."
Daria understands the stigma surrounding her choice of work, but to her critics she points out that it's simply a way to make a living. 
"It's harder than people think, and it's just another job," she said. "Just like working for a sewage company seems pretty gross, but you have to be a strong person to do it."
Soles, who is just starting out in the industry, said she knows exactly what she's getting into. And furthermore, she sees it as a response to a systemic failure to support students moving away and going to college. 
"I wouldn't be doing this if the system was set up better," she said. "If we had better safeguards for people, this wouldn't be a necessity for so many people."
---
Licensed clinical professional counselor Anne Harris has worked with many members of the sex work industry in her 35-year career. Trolls are inevitable, she said, especially in the world of cam models. When models expose themselves to direct input, men with poor boundaries will try to break down the rules and barriers they have in place. 
As a male model, Ryder said that he hasn't had to deal with the types of online harassment that his female peers have. Nonetheless, some of his friends question his choice to sell photos of himself to strangers. 
"I'm trying to give them real content, versus just sending a dick pic." - Rich Ryder
"Their comments to me at this point don't really mean that much, because it is just the same as any other social outlook of male body type or female body type," he said. 
After developing a comfortable relationship with his first client, Ryder began getting referrals from him. He is picky about whom he works with, but has said that he has never denied a request. If a client wants something specific, say with a toy, he charges them for the content and the equipment he has to buy. 
"For all intents and purposes, I have a mini sex shop already," he said.  
From those referrals he has grown his client base to 10 people. He likes to think of them as "this weird, tight-knit circle of people who vaguely know each other," and said he genuinely enjoys the sense of community that he has with them. 
He's grown close to some, even considering them friends. Others have tried to push his boundaries. Recognizing that he is essentially running a small business, he has had to slow their advances, but still keeps them on as clients. 
"At the end of the day, everyone just wants to get pleasure out of whatever they're buying," he said. 
Although currently single, he has had relationships with partners fall apart because they didn't understand what he's doing, or they find it wrong that others own small pieces of him. While he still maintains friendships with them, the experience has helped him figure out how to be pickier.
"It makes my decision of whether I want to date you pretty easy," he said. "You have to be OK with my image out there." 
After six months of creating content for his clients, Ryder ran into a problem: He's worried he's losing his attachment to sex and intimacy. Ryder said it can be difficult to distinguish real intimate moments with a partner from the business transactions with his clients. 
"Just like working for a sewage company seems pretty gross, but you have to be a strong person to do it." - Victoria Daria
Creating content can be mentally and physically draining, and some scenes can take up to two hours to set up. After an intense day of work, Ryder wants nothing to do with sex. He works hard to make sure his clients get what they pay for. 
"I'm trying to give them real content, versus just sending a dick pic," he said. 
At the same time, he's worried about losing true intimacy. "Down the line, I am concerned with losing touch with the reality of what sex is." 
Harris, the therapist, described what Ryder experiences as his brain becoming conditioned to a certain kind of arousal. Over time, this new condition, the act of becoming aroused to complete a scene for a client, could potentially affect how he views sex in the long term. For it to be done over and over again could lead to damage in how Ryder, or anyone who does nude scenes, responds to sexual stimulus. 
"Our mind is our most important sexual instrument," she said. 
Ryder doesn't plan on making this a full-time job and understands that if he were to do so, he would need to reevaluate how he approaches getting turned on for the camera. 
One aspect all of these models have in common is the overwhelming sense of empowerment they get from the work they do. Whether it be gaining more self-confidence, or understanding who they are as people or in terms of their sexuality, being a model has helped them more than just financially. 
---
Feige, who now does only foot photos on her Patreon, said that despite all the negative comments, she learned more about herself. She discovered the strength of her will, as well as her firm attachment to boundaries and her career path.
The decision to focus on foot work was easy for her. She says she feels detached from her feet, so it really isn't a big deal. She's not wholly committed to creating content forever, however, saying she will do it as long as she has fun. Plus, the whole business idea started with a joking late-night text with a friend of hers.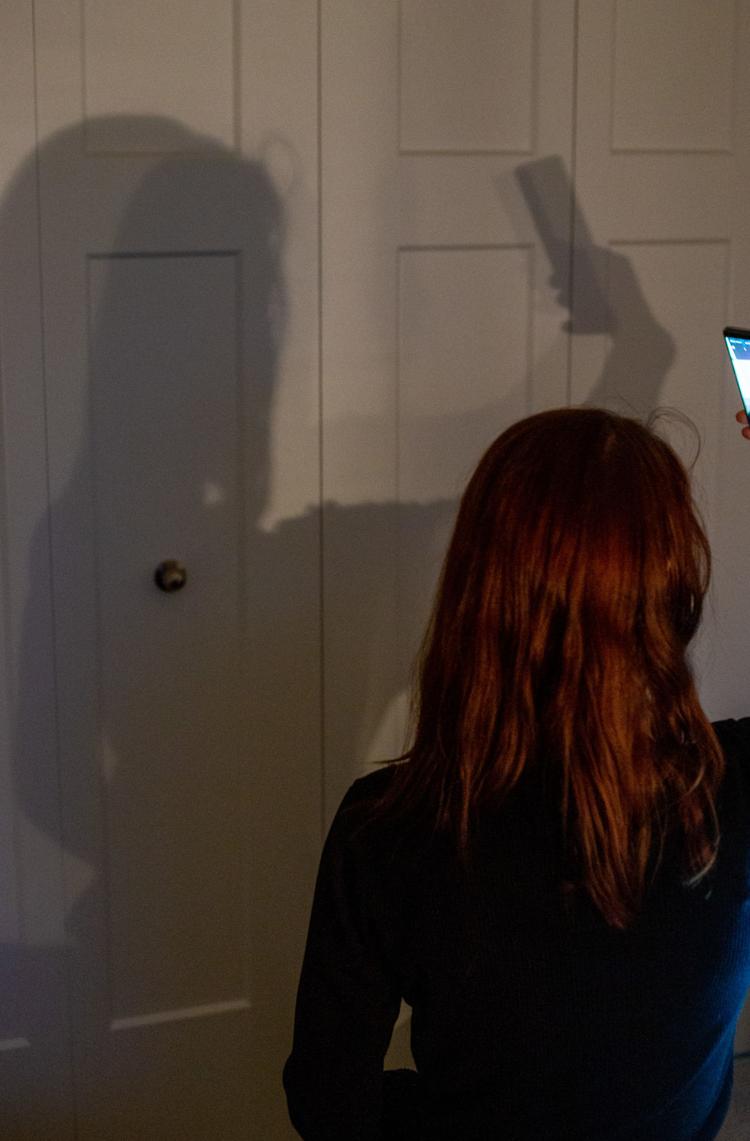 "He said, 'With my genius skills of online and your feet, we could make thousands,'" Feige said of her now business partner. 
Ryder relishes the rush of control he feels from taking someone's fantasy and turning it into reality.
"Our mind is our most important sexual instrument." - Anne Harris
"After getting over the taboo within myself, I'm actually proud of what I'm doing," he said. 
Working closely with a small group of clients has also helped his confidence. It's made him more comfortable in his own skin and sexuality. 
"It's done more for me in my entire life of self confidence in being able to phase out the negative comments from people," he said. "It's been an all-around confidence boost."