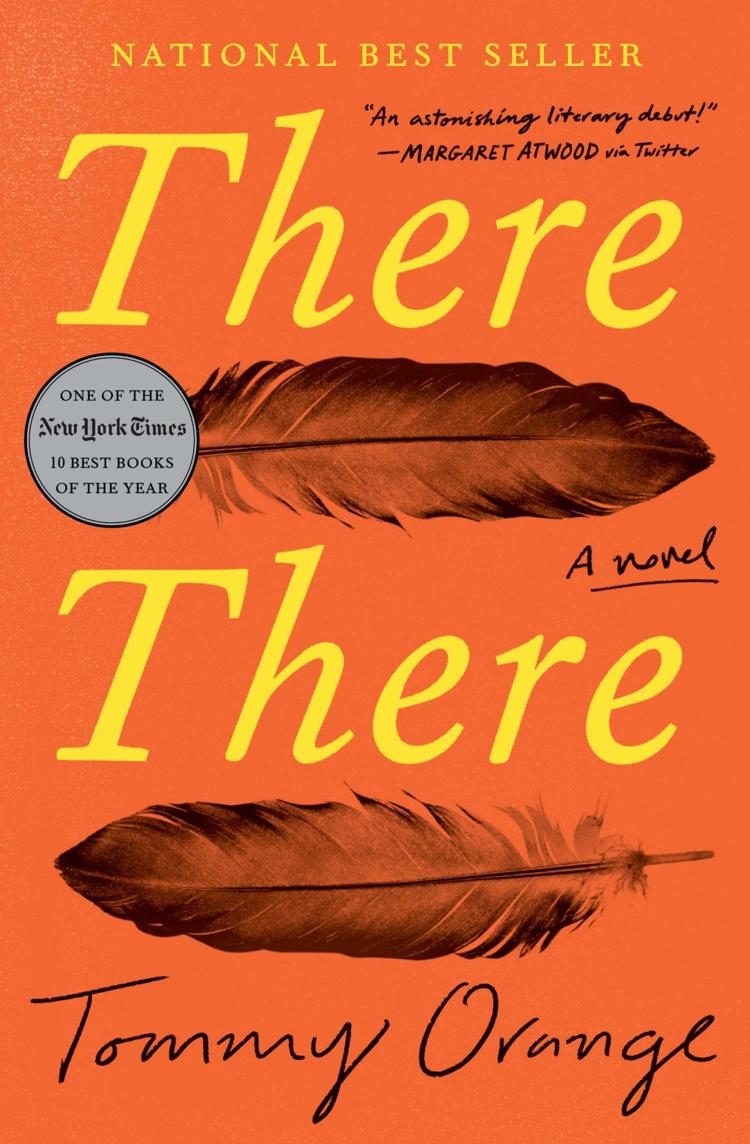 This is "There There": the New York Times bestseller and debut novel of Cheyenne and Arapaho author, Tommy Orange. "There, There" is the Griz read for this semester and an assigned book in many classes here on campus. This book is everywhere at the University, and so is the author's face. 
If you haven't read the book (or the SparkNotes for class), you might be wondering what the big deal is. Well, never fear, I'm here to tell you all about it before the esteemed author arrives. 
One of the first and foremost great things about Orange and his book is that he is an indigenous author — a best-selling indigenous author. While indigenous people are more empowered now than ever before, there are still so many glass ceilings we have yet to break. The world of creative writing is one of those. 
Of course, we have Joy Harjo, Simon Ortiz and Sherman Alexie (who may have written some good books, but is an actual pervert). Still, it's amazing to see another new and contemporary indigenous author killin' the game. 
Not only is it great that Orange is indigenous, but his book tackles such a complex issue, one that many indigenous people still don't (or refuse to) understand: identity. 
There is no one cookie-cutter way to "be an Indian," and while many people have their own opinions about this, it's much more complicated than we care to admit. Identity is  very personal and deeply rooted for anybody. Throw in some colonization, genocide, displacement, cultural erasure and a shitload of trauma — well, then you've got one big mess to sort out within yourself. 
This is something every indigenous person deals with everyday. No matter who we are, we walk through the world wondering what it is that makes us who we are and if we are doing it right. 
Orange's book is profoundly important because it speaks to the varying identities of indigenous people. Most of mainstream society, for instance, assumes indigenous people are still primarily living on or very close to the reservations assigned to us. However, more than 70 percent of indigenous people are off-reservation. 
"There There" is able to illustrate the diversity of indigenous people when it comes to culture, location and relation to oneself and others through its compelling characters. Each one portrays a different aspect of the contemporary indigenous experience, from Tony Loneman with fetal alcohol syndrome, to Opal Bear Shield raising children in a place that isn't welcoming to her, to Blue learning how to be an indigenous woman in a white world. We get such a vast array of experiences within one novel, it's amazing that it only touches the surface of indigenous identity. 
If you haven't already, you need to read "There There" and attend Orange's lecture. We are lucky enough to be living in a time when indigenous people are empowered and doing truly great things — you wouldn't want to miss out on anything.
Tommy Orange will be in Missoula, speaking in our very own UC Theater on Wednesday, Oct. 30. Cue the jumping up and down with excitement.