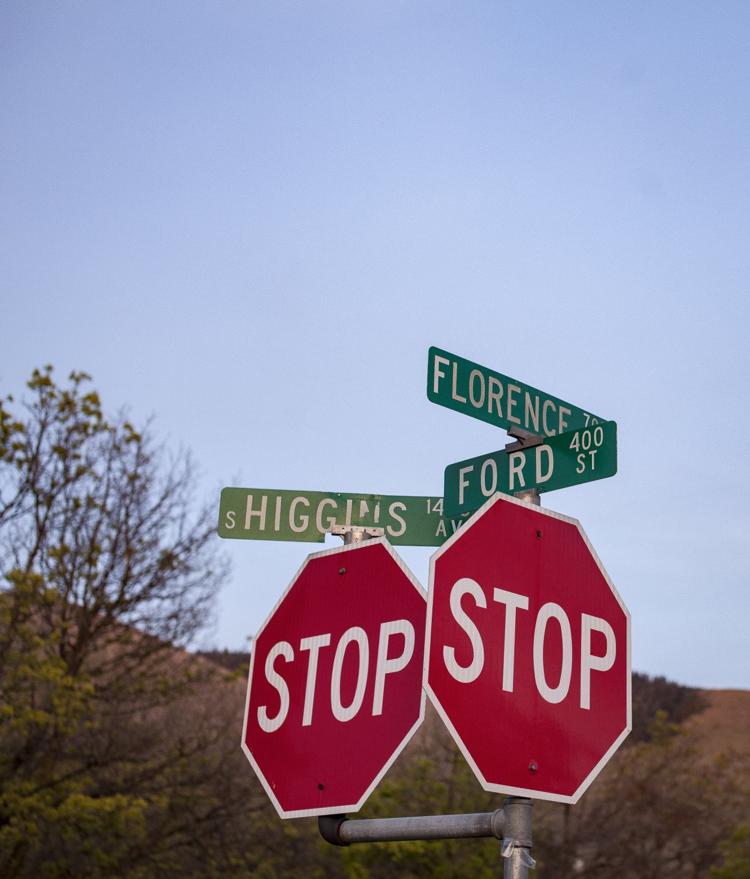 Missoula is small but mighty when it comes to leisure activities. Ask anyone, and very quickly you'll learn we work hard but play harder. Go off-campus to check out these recurring events, must-sees and gotta-dos.
1. First Friday: Falling on (appropriately) the first Friday of every month, this event sends Missoulians swarming downtown in search of the latest offerings by local artists and musicians. First Friday is where you'll see landscape paintings next to black and white portraits, or local pottery butted up against handmade jewelry. Artists of all sorts use this monthly event to showcase their best material in local businesses downtown. Plus, free wine for those of age doesn't hurt.
2. Missoula Farmers Market: Our farmers market is legendary. Seriously. You'd be hard-pressed to find a better selection of homegrown fruits and veggies, knick-knacks and food. The hustle and bustle happens Saturday mornings from 8 a.m. to 12:30 p.m. under the Higgins Street Bridge and next to the red Xs downtown. But don't forget to check out the evening market, too. Every Tuesday from 5 p.m. to 7 p.m., folks can swing by the Xs to meet their shopping needs. Saturday markets run through Oct. 26 and evening markets run through Sept. 24.
3. The "M" Trail: You can't miss it. That giant letter perched conspicuously on Mount Sentinel isn't just for show. The surprisingly tough series of 13 switchbacks make for a great spontaneous hike between classes, or you know, whenever you need to see Missoula from a different perspective. This is a great activity to break the tension with your new roommate.
4. Roxy Theater: The best damn theater Missoula has to offer. Alright, you won't be able to watch the latest "Avengers" flick here — do you really need to? — but the Roxy is an old-fashioned cinema dedicated to the greats, new and old. This is where you go to catch the latest art house films, cult classics and crowd favorites. Where else can you go to watch a Hayao Miyazaki marathon one week, the original "Star Wars" that weekend and the latest Academy favorite next? Tip: the Roxy has the best popcorn in town. Real butter + toppings like curry and brewer's yeast = a good time.
5. Brennan's Wave: Granted, the season for water sports is waning, but Missoulians aren't going to let a little thing like cold stop them from catching some gnarly action, dude. You can often spy some (very devoted) surfers honing their craft at this Missoula landmark located under the Higgins Street bridge.
6. Big Dipper Ice Cream: This decadent dessert hut is nationally known for its phenomenal treats. Of course, Big Dipper offers standards like vanilla, chocolate and bubble- gum. But this place is all about the rotating selection of specials — two scoops of frosted animal cookie and jalapeño lime sherbet, anyone? It's a great excuse to visit every week... or maybe every day. We won't judge.
7. Rockin' Rudy's and Ear Candy Music: These shops, located on Blaine and Higgins, respectively, are essential for even the most casual of music devotees. Ear Candy is perfect for building your growing LP collection. It's embarrassingly easy to spend an hour perusing when you only meant to stop for "a quick look." The knowledgeable staff is helpful and nonjudgmental about music tastes, too. Rudy's is a Missoula legend, a hodge-podge of CDs and records, toys, glassware and oh so much more. Don't miss it.