Tis' the season for Charlie Brown Christmas trees, awkward and tense holiday dinners with your drunk relatives, eggnog and mediocre holiday movies. With finals just around the corner, it's hard to get into the holiday spirit cramming for a chemistry exam that may make or break your grade. But these movies and TV shows may just cure you of your biannual college burnout. So curl up with your warmest cup of hot chocolate (or vodka) and ignore all your school obligations with this new holiday cinema.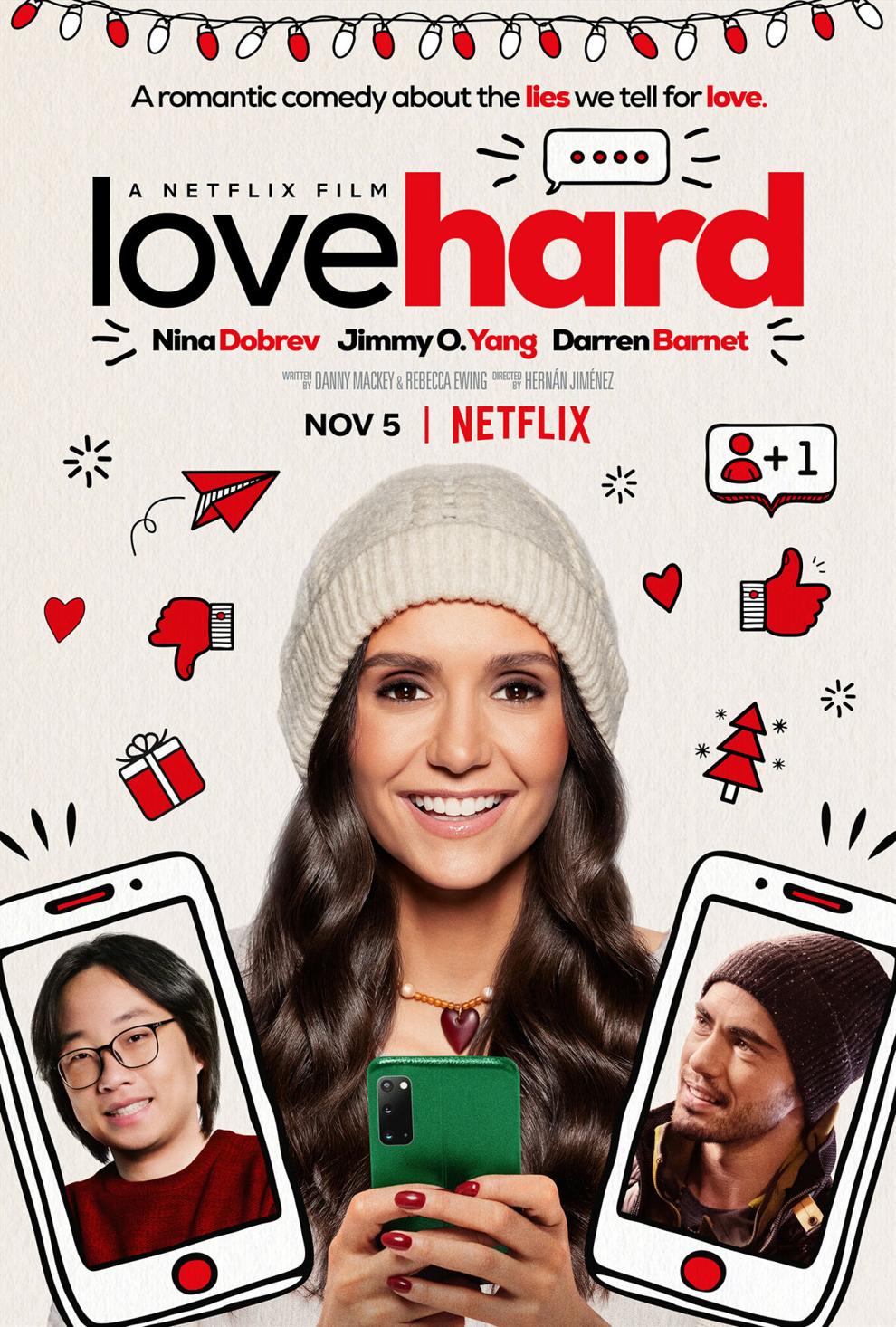 'Love Hard'
Holiday season can easily feel like the loneliest time of the year. And you know what that means? Online dating. The Netflix original rom-com "Love Hard" kicked off the holiday season early with an online-dating love story that to some college students may be all too relatable. 
Natalie (Nina Dobrev), an L.A.-based writer who gets paid to talk about the woes of her sex life, flies to the East Coast to meet the dream man she met on a dating app. Turns out the brooding, dark, tall and handsome man is actually a nerdy guy named Josh (Jimmy O. Yang) who lives in his parents' basement. There's a silver lining though, as Josh agrees to set Natalie up with the guy of her dreams (aka the real guy) if she "pretends" to be his girlfriend. 
Yes, the whole "pretend dating" plot device is cliché and has about as much depth as a fanfiction written by a 12-year-old, and yes some of the acting is so corny you wish every actor was Ryan Reynolds instead. But this cookie-cutter hot garbage, like most holiday rom-coms, is entertaining enough to keep your heart from shrinking like the Grinch. 
'Silent Night'

 
While the holidays are a time for love, joy and horrible singing, upbeat movies and corny rom-coms can get tiresome. Thankfully, Hollywood almost always dredges up a suspenseful horror movie like the upcoming "Silent Night" to counteract the glaring joy of the holiday season. 
Apocalypse is in the air when a couple invites family friends to a Christmas dinner in the deceivingly idyllic English countryside. Gathering for the holidays plays off like any old Christmas, but as the trailer alludes, not everything is as normal as it seems. The world outside the country home is facing impending doom and no amount of eggnog or roasted chestnuts can save mankind from its imminent extinction. 
Featuring Keira Knightley and Lily Rose Depp, "Silent Night" adds a whole new meaning to surviving the holidays. 
"Silent Night" is scheduled to release on AMC plus and in theaters Dec. 3.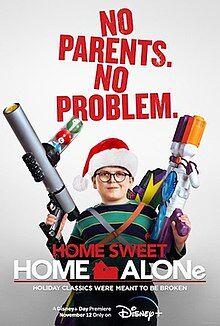 'Home Sweet Home Alone'

 
Any fan of '90s holiday classics like "Home Alone" should have learned that forgetting your kid at home is child endangerment. But as Disney's new release "Home Sweet Home Alone" advertised, some parents never learn. 
This year's film features the same kid-fueled antics as its predecessors, with the exception of a Brit leading the troublemaker role. When a family's flight to Tokyo splits them up, Max (Archie Yates) is left behind armed with a squirt gun, and must defend his house from home-invaders trying to steal a valuable family heirloom. 
At this point, after five previous features, "Home Sweet Home Alone" does not have much new to offer. There's only so many times you watch a boy use guerilla warfare to defend his house till you realize you're watching the same movie, but hey that's showbiz. Like Disney's "Lion King" and "The Jungle Book," it plays off like another cheap rip-off. 
But for avid "Home Alone" fans looking for some PG-level violence, it may be the nostalgia trip you're looking for. 
You can stream "Home Sweet Home Alone" on Disney+ now.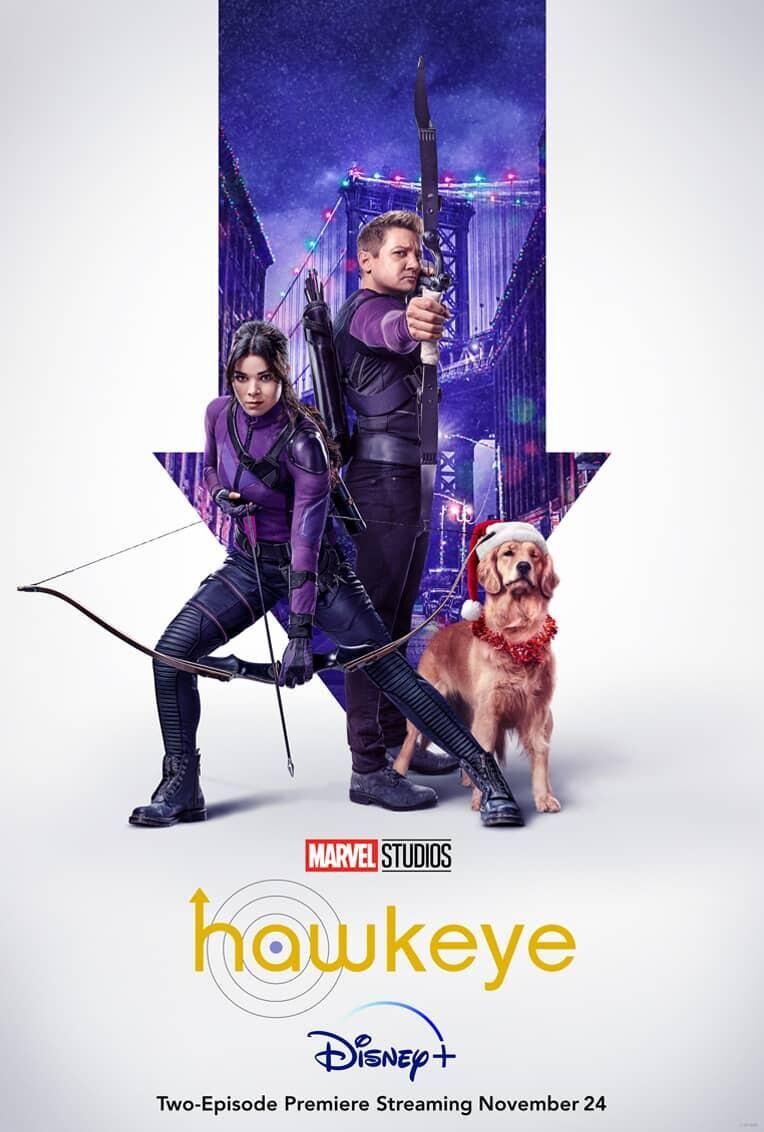 'Hawkeye'
As we don our pajamas and ugly Christmas sweaters, Clint Barton (Jeremy Renner) is squeezing into his trademark Hawkeye suit for his first standalone show. That's right, our boy finally got the recognition he deserved ­— even if that recognition entails a shit ton of annoying Christmas music. 
"Hawkeye" follows Clint post Thanos, on a vacation in New York City that turns sour after he witnesses the abomination that is "Rogers: The Musical'' (a superhero Broadway musical). After a mix up with some shady Russian black arms dealers that are dredging his past, Clint is pulled back into the world of action with a new protegé, the aspiring archer Kate Bishop (Hailee Steinfeld). 
In many ways, this six-episode series embraces the holiday spirit we all crave. It is not only released in the weeks leading up to Christmas, but it's also one of the first times the MCU has made its plot revolve around a specific time in the year (with the exception of "Iron Man 3"). Between the fake snow, holiday parties and musicals, it very much operates like any other Christmas movie. 
But don't be fooled. "Hawkeye" has enough action and Christmas references to entertain Marvel and holiday buffs alike. 
"Hawkeye" is now streaming on Disney+.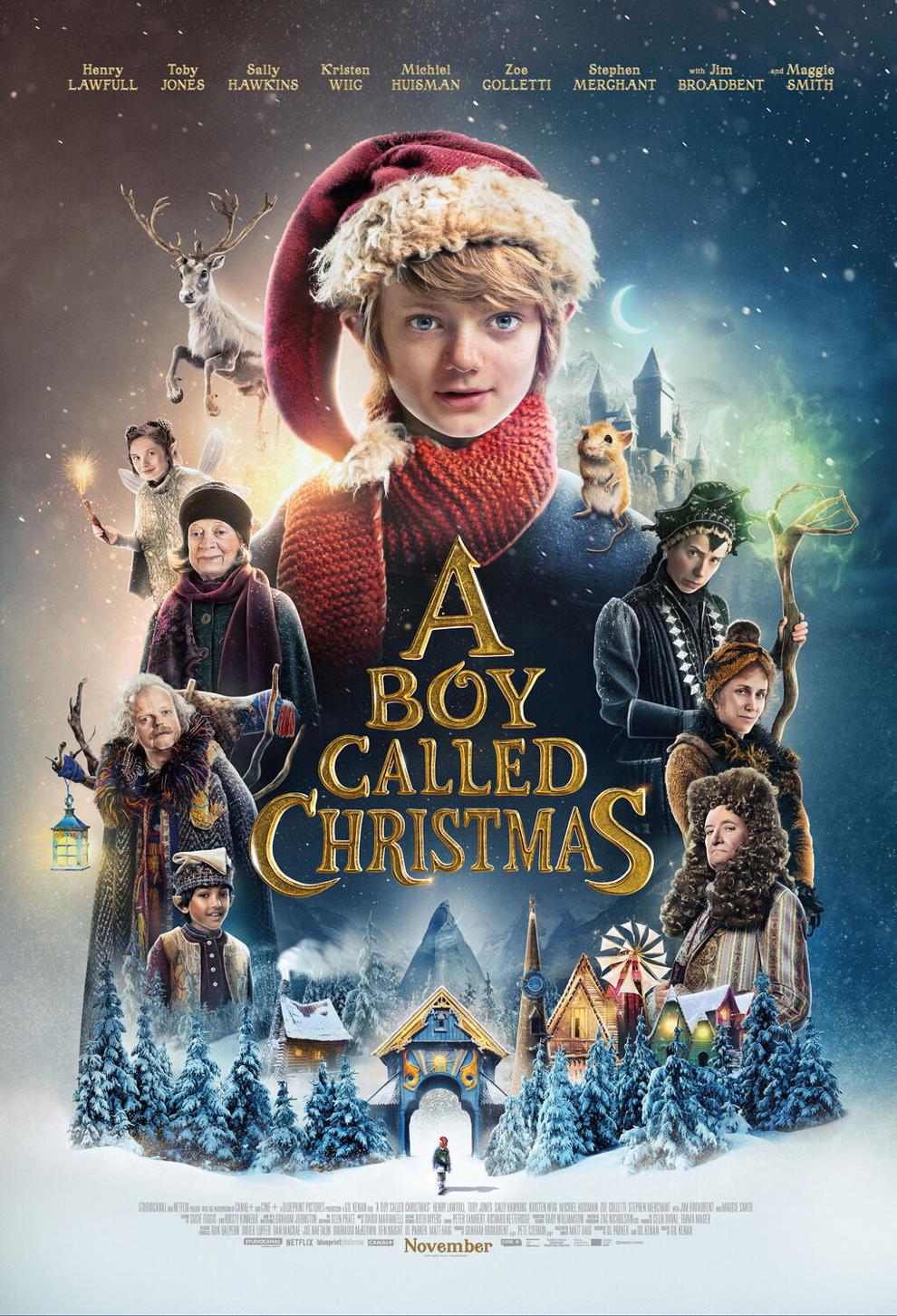 'A Boy Called Christmas'

 
Ever wonder about the epic origin story of jolly old Saint Nicholas? Throughout the centuries, the origins of Santa Claus have taken many forms, but "A Boy Called Christmas" takes on the most traditional form of folklore for Father Christmas. 
Based on Matt Haig's bestselling book, "A Boy Called Christmas" follows a young boy named Nikolas (Henry Lawfull) as he ventures out to find his father in a forest of mythical elves. Accompanied by his reindeer, Blitzen, and his loyal pet mouse Mika, Nikolas sets out on a whirlwind adventure filled with bears and trolls, tyrannical despots and wicked aunts. 
It's a familiar story, stuffed with enough seasonal signifiers and upbeat messages to make your eyes roll. But even if you're not in the holiday spirit, "A Boy Called Christmas" offers stunning visuals, much more visceral than your view of a parking lot out of a dorm window. 
"A Boy Called Christmas" is available to stream on Netflix now.