An abstract and diverse collection of drawings, pressed plants, stitched fibers and uniform rows of colored tiles engraved with wreath-like circles hang from the walls at UM's Gallery of Visual Arts.
Two new exhibits, "W(h)ither the Garden" and "Set Study: This Way," explore aspects of science and art through botany, chemistry and physics. The gallery features an array of old and new pieces composed by Missoula-based artists.
"W(h)ither the Garden" by Sarah Jones, an assistant art professor at UM, examines the concept of loss through dried and pressed plant specimens on paper and fabric. Her newest piece, "Ghost Garden," features flowers embroidered into 18 banners suspended from the gallery's ceiling.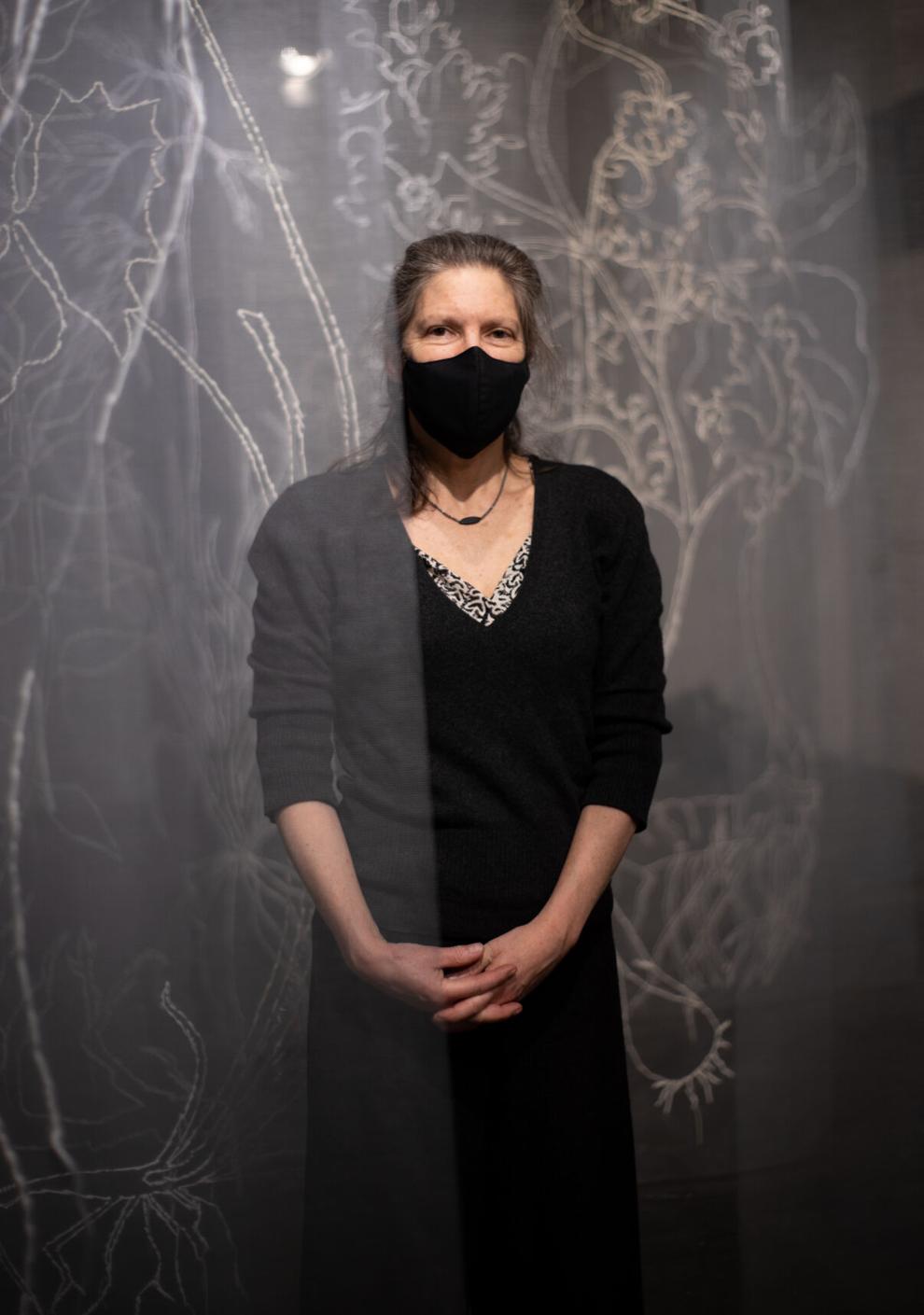 Like Jones' other pieces that preserve plants through presses, drawings and stitched fibers, "Ghost Garden" conveys the impending loss of plant life to global warming through the white floating plants.
But "W(h)ither The Garden" is much more than a commemoration: It's an archive.
"These herbaria sheets have become libraries of loss," Jones said. "They will hold specimens, and things that we no longer have."
In contrast, Jennifer Reifsneider's exhibit "Set Study: This Way" revolves around aspects of the body and mind. She maps her latitudes, perimeters, rotation and orbits, like a planet suspended in space, to create her art. The rotation of her arm, the joints in her fingers and the opposing poles of her head and feet are used to determine the shape and structure of pieces such as "Orbit"
"I think this idea of accumulation and segmentation and how systems fit together is just part of my art," Reifsneider said.
"Set Study: This Way" is one of Reifsneider's ongoing works. While it employs similar materials, it somewhat deviates from Reifsneider's traditional pieces that depict the body. Each colorful tile engraved with a circle is a "block of time." Time is relative to the metal compositions of each square that rusts and corrodes.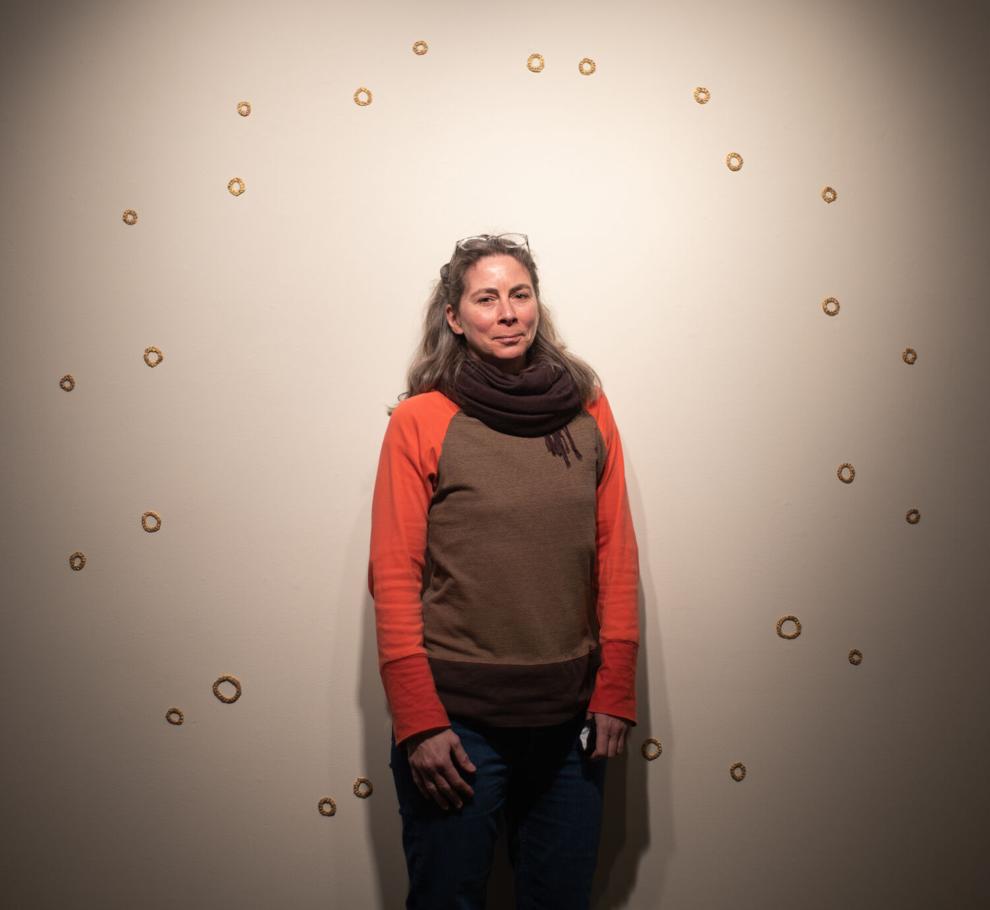 Cathryn Mallory, the director of the Gallery of Arts, enjoys the extra thought the unique displays inspire during times of isolation. She said that despite the exhibit's notable differences, both complement one another, especially in terms of composition.
"I think they work really well together," Mallory said. "They offer interesting perspectives using fiber as a medium."
Jones prints, draws, embroiders and presses her plants on a variety of fabric and paper. In one of her pieces, she embroiders a plant into a handkerchief to convey the sorrow of loss. Another features a pillowcase as a canvas, a representation of domesticity. While Jones' work revolves around loss, she also observes how the association of femininity with botany in art historically broadened women's options in other fields of study.
"Botany was something that a proper woman could do," Jones said. "It was a way women could find a crack into the scientific world."
H. Rafael Chacón, director of the Montana Museum of Art and Culture, emphasized the significance of viewing these exhibits "in the flesh" during these trying times. With coronavirus precautions in place, he said it's often an effort to view exhibits, but worth the time for reflection.
"It's taught us that we need time to experience art," Chacón said.
While neither exhibit has a direct correlation to the pandemic, both provide the chance to consider the state of the world and the mind through each stitch, fabric and tile. The exhibits are open to the public Monday through Thursday from 11 a.m. to 4 p.m. until Feb. 25.