Moog is back, baby! Your favorite avian aficionado of all things music is here again to guide you through the perils and pleasures of another week of brand new tunes.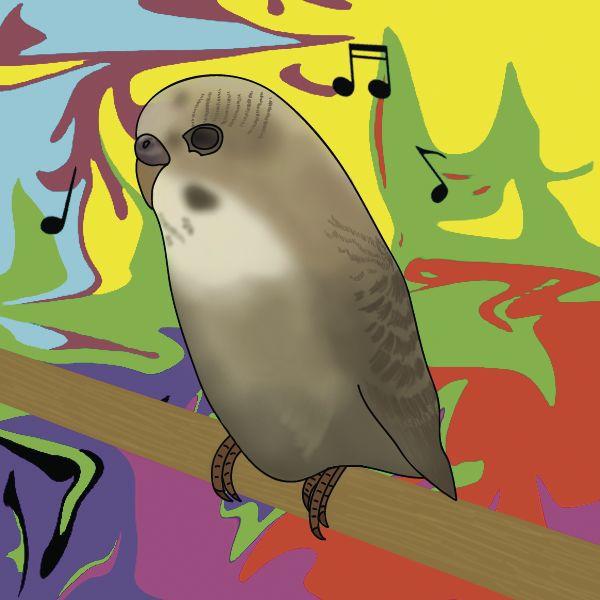 "Pang" by Caroline Polachek
The title track off the former Chairlift singer's first solo album starts with a simple keyboard loop, quickly filling with a pulsing drum beat and layered synths. It is, in a word, lovely. But with a single onomatopoeic gasp (think "BANG" but with softer edges), Polachek distills romantic bliss into a burst of breathy emotion. That's the power of good pop.
Does my bird like it? Moog purred like a kitten after each chorus. So… yes?
"Harleys in Hawaii" by Katy Perry
In which the California gurl hits the islands. Perry isn't necessarily known for subtlety — this is the woman who wore a hamburger costume to the Met Gala — so this understated guitar-and-bass-heavy love letter to the tropics might come as a surprise to listeners. It's a mid-tempo track made for sunsets and open roads, and also happens to be one of Perry's better offerings as of late.
Does my bird like it? I'm ordering him a Hawaiian shirt and a tiny pair of shades as we speak. Yes.
"Unlove You" by Armin van Buuren feat. Ne-Yo
What do you get when you take a stock-standard house beat, piano stabs and a generically inoffensive vocal turn from R&B singer Ne-Yo? "Unlove You," a song so lightweight and nothingy, it evaporates before its brief two-and-a-half minute run. There's nothing aggressively wrong here, which is a special kind of frustrating. Bad songs should be car crashes, damn it.
Does my bird like it? Moog had no reaction whatsoever. I've never seen that bird so quiet. No.
"Uneventful Days" by Beck
The latest cut from the musician's 14th (?!) studio album, "Hyperspace," is a neon-tinted glimpse of post-breakup ennui. Beck, with a little help from uber-producer Pharrell Williams, mashes together spacey synths and syncopated bongos, creating a futuristic lament in the process.
Does my bird like it? Moog took a long, hard stare in the mirror after the song's end. The dude is clearly going through it. Yes.
"Make It Right (Remix)" by BTS feat. Lauv
The mark of a successful boy band track is a tricky blend of earnestness and inoffensive charm, something this 2000s-esque R&B throwback has in spades. "I Like Me Better" crooner Lauv drops in for this appealing single mix, sounding right at home among the chart-topping K-poppers and Ed Sheeran-penned lyrics.
Does my bird like it? Moog was at this point hanging from his perch, upside-down and motionless. But hey, it seems to have pulled him out of whatever existential crisis that Beck song had him in.