The day of the most recent full moon, Peter and Sarah Schaefgen set up drums of all shapes and sizes. They sat on a grassy knoll in Silver Park, exposed to the strong wind and bright evening sun. Sarah removed her shoes. Peter closed his eyes and began to drum quietly, listening to his own rhythm and then Sarah's as she joined in.
The Schaefgens own Sacred Ally, an "empowerment arts" center, and this was their first Full Moon Drum Circle since COVID-19. They were siphoning the heightened energy and tension caused by the full moon with drums and rhythm.
Sarah works as a healer at Sacred Ally, focusing on techniques like movement and meditation.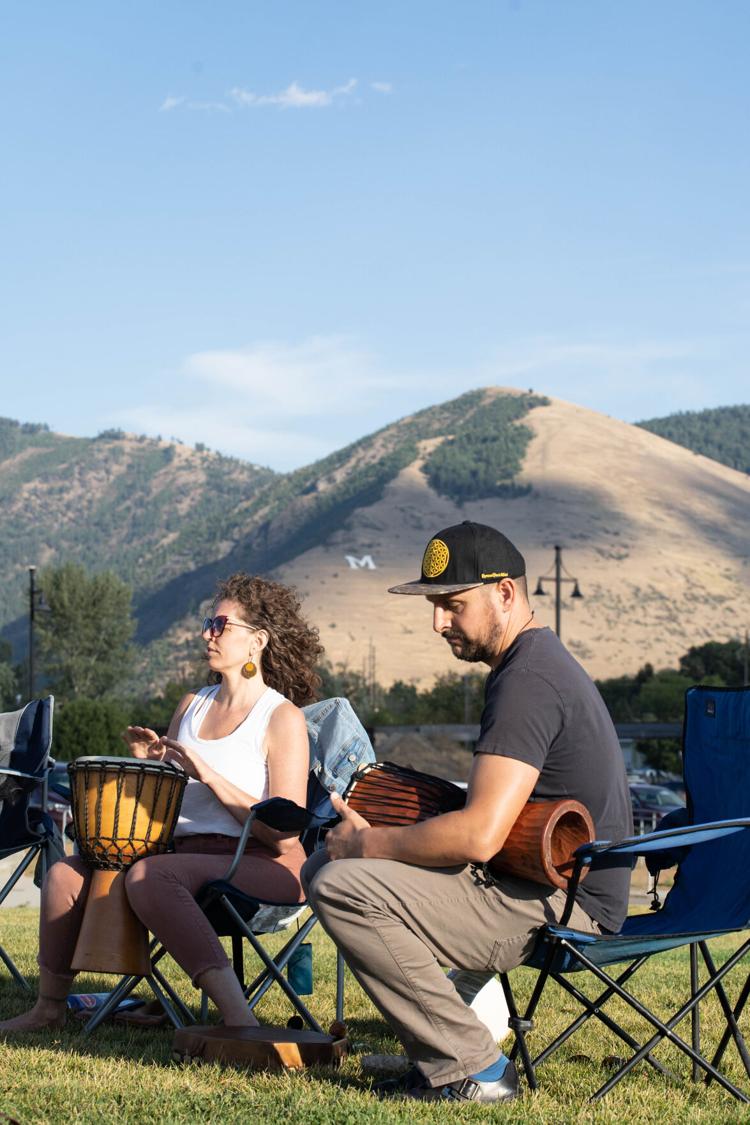 "Energy of the full moon is outward and chaotic," Sarah said. "Drumming is a good way to channel the energy of the full moon."
They began the event by drumming together. Soon, four other drummers joined.
"It's been many Moons," Sarah said to the attendees as they sat and hesitantly began to drum. Peter demonstrated different ways to hold the drums, from under the arm to kneeling and holding the instrument between the knees.
"We're definitely not professional drummers," Peter said. "That's what makes it fun."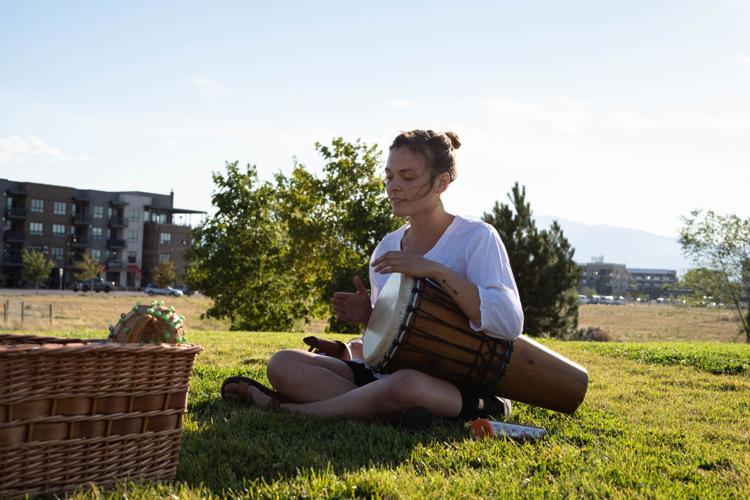 The rhythm emerged tentatively, as a handful of drummers tried out their instruments, from hand drums to standing drums, each following their own beat and searching for a way to merge the sounds together.
"It's sometimes awkward in the flow, as people are trying to get to know each other," Sarah said.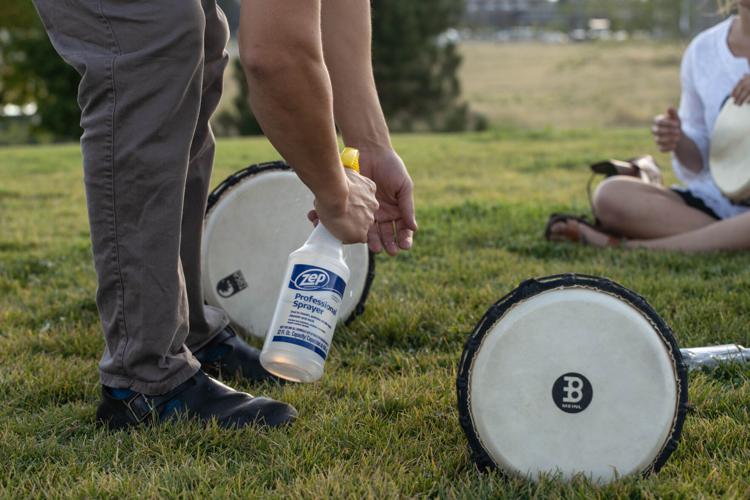 The drummers exchanged instruments periodically. Morgan Meatovich, a UM student and returning drummer, tried the steel drum and shook rattles experimentally. She was there with her friend, Max Morris, who had dropped by the last drum circle before COVID-19.
Sacred Ally is home to a variety of classes centered around movement and yoga, and hosts drum circles every full moon. Meatovich was there because she enjoyed the creativity of drumming, but she also recognized the energy of the full moon.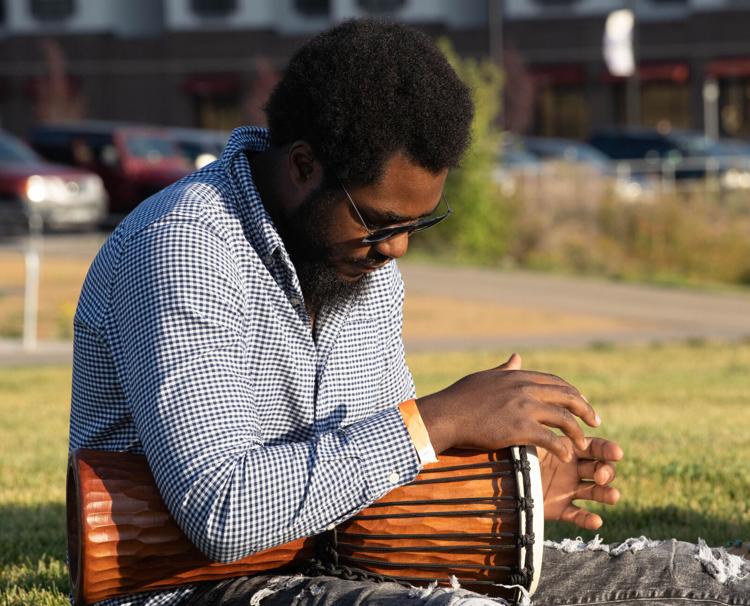 "The drumming is a call to the power," Meatovich said. "And just absorbing that, it's a powerful thing."
Sarah said that the tension and energy can influence people in strange ways — even preventing them from being able to sleep. Lore, and a quick Google search, generally confirm this and suggest the moon can cause more issues — even crime.
However, UMPD Lieutenant Brad Giffin, who has more than 30 years in law enforcement, is skeptical.
"There's no rhyme or reason to the increase or decrease in crime," Giffin said. "My opinion would be that it doesn't seem to make any difference. When people feel like committing crimes, they do."
Whatever the impact of the moon might be, the drummers of the Full Moon Drum Circle laughed a lot — at their own music or with each other. Between faltering rhythms, they talked about life and work, or ways to improve their beat.
"It's nice to have people connect," Peter said. "It makes a sense of community."