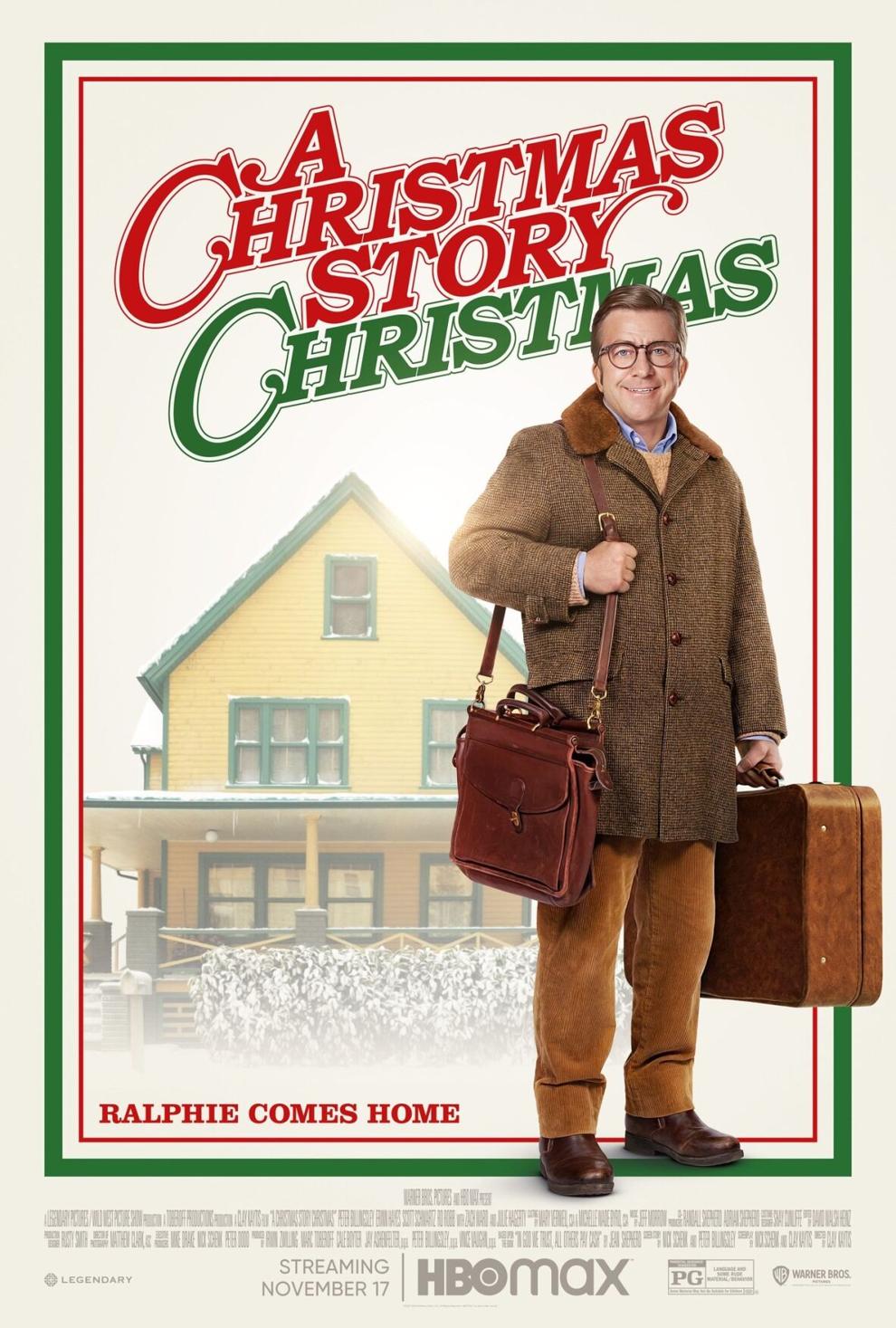 Of all the thoughtless gifts you didn't ask for, but will receive for Christmas this year, "A Christmas Story Christmas" is the lousiest. From the mastermind behind "The Angry Birds Movie," comes a poorly packaged, cheap knockoff of a sequel 40 years out of style. 
Clay Kaytis's "A Christmas Story Christmas" leaves a bad taste in your mouth, and it isn't a bar of soap or a frozen pole. When it comes to Christmas, it's the thought that counts. There was little  thought given to "A Christmas Story Christmas," so you shouldn't give it much in return. 
We used to welcome the once a year 24-hour visit from 1983's "A Christmas Story" with a warm embrace, but the story has officially overstayed its welcome.  "A Christmas Story Christmas" re-gifts running jokes in the shabby wrapping of false nostalgia. 
Peter Billingsley returns as Ralphie Parker, who's all grown up and working on the great American novel. Just before Christmas, Parker receives a phone call from his mother back home informing him his old man passed away. Parker packs up his family and returns to Hohman, Indiana to spend the holidays with his grieving mother.
While in Hohman, Parker is running out of time to publish his novel and he's tasked with writing his father's obituary. He also feels responsible to throw a great Christmas celebration for his wife Sandy (Erinn Hayes) and his two kids Mark (River Drosche) and Julie (Julianna Layne) to honor his old man's legacy. 
Darren McGavin, who played the old man in the original Bob Clark film passed away in 2006, so he's one of the few actors who don't return in "A Christmas Story Christmas." Otherwise, almost all the original cast members retain their roles, though most of the acting hasn't aged well. 
It's the people who don't return that really make a difference. Ralphie's mother, originally played by Melinda Dillon is recast with Julie Hagerty and it sticks out more than Randy's arms in a winter coat. 
This movie is packaged with tons of callbacks to the original like hindsight voiceover narration and cutaways to idealized fantasy realities. However, none of them capture the luster of "A Christmas Story," which is arguably the best Christmas movie of all. 
Despite the "Cool Hand Luke" reference and the entire scene dedicated to eating cereal, this movie is more crummy than an Orphan Annie Secret Society Ovaltine commercial. The sound editing is shotty and the story isn't creative at all.
It tries to recall memories from the past with Bumpus hound attacks and Higbee's window gazing, but there's little substance otherwise. Kaytis, who also directed the awful film "The Christmas Chronicles," doesn't shy away from ripping off other holiday classics as well. 
Forcing an oversized Christmas tree into a living room, ruining the ceiling for a "humorous" gag feels like a cheap mimic of  2003's "Elf." The father figure, pressured with throwing the perfect family Christmas, is driven to insanity when things don't go according to plan and his professional situation isn't all he hoped–almost like 1989's "National Lampoon's Christmas Vacation." 
What's more unpleasantly surprising than this poor sequel to "A Christmas Story" is that it isn't the only one. "A Christmas Story Christmas" joins 1994's "It Runs in the Family," later retitled "My Summer Story" and 2012's straight-to-home-video "A Christmas Story 2" in the desperate attempt to ruin a great movie.
The finishing touch is a stupid title. Hopefully "A Christmas Story Thanksgiving" and "A Christmas Story Arbor Day" will be better movies. 
Whoever triple-dog dared you to stream this HBO Max exclusive isn't your friend. The fact people are still ruining top-tier movies with out-of-touch cash grabs shows that there's more than a leg lamp broken in the industry.