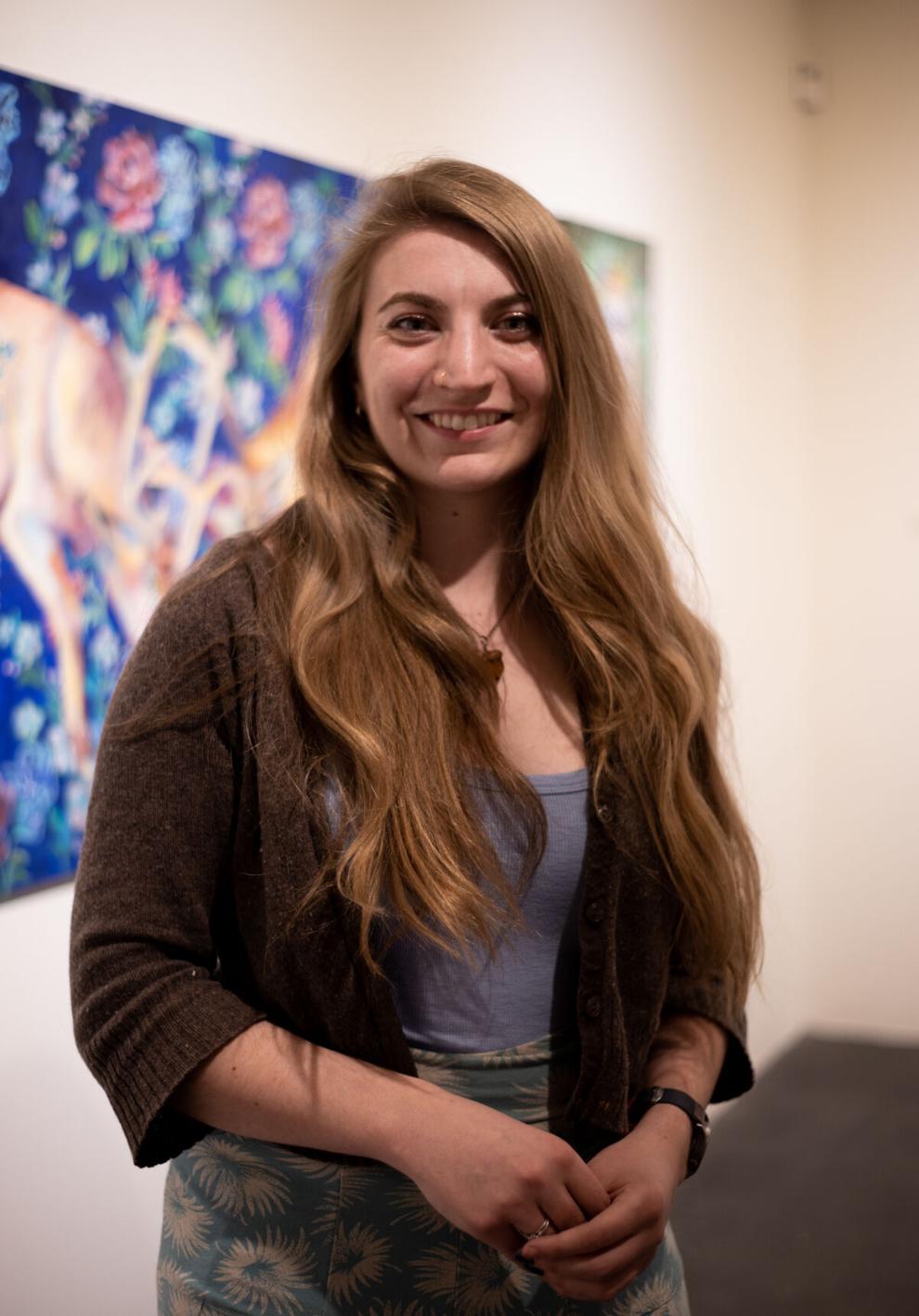 The University of Montana's Gallery of Visual Arts hosts its annual BFA Senior Thesis Exhibition, which houses the works of eight BFA students at UM. The show runs until April 30.  
"It's a combination of everyone's efforts, everything we have learned and put together all wrapped up in a big art show," said Billings native Kain Brauneis, who is presenting his photography in this exhibition. 
Brauneis chose to use street photography to capture the perception of Montana from an outside point of view. He says it came to him from a conversation with an Uber driver in Washington D.C..
"I realized their perception of Montana was based on Google images and Reddit threads," Brauneis said. "It came off like "Of Mice and Men," they just wanted to stand on the mountain and feel the wind." 
The real Montana is different from outsiders' perspectives, Brauneis continued. Montana is not just frontiersmen wandering the wilderness, it's ordinary things like trying to find cheap rent in Bozeman or walking in downtown Missoula. 
"When you look at the photos for two seconds, they seem average and mundane — everyday things. But if you spend a little long with it you think, 'Okay wow, this is actually pretty weird.'" Brauneis said. "I'm hoping with any photos that people break the desensitization of everyday life that they have in Montana."
Whitney Gardipee, originally from Rocky Boy's Indian Reservation in north-central Montana, features politically-charged silkscreen prints that he created during his time at UM.
"I find it a really great way to vent my frustration, because my art right now is a lot of political art," Gardipee said. "Especially with this last summer and past few weeks, I find myself pretty angry." 
That anger fuels his art. Gardipee's work tackles issues like Black Lives Matter, missing and murdered Indigenous people and homelessness in Missoula. 
He thinks people need to come to the exhibition not only because it's free and on campus, but also because it allows people to support UM fine arts students and the work they are passionate enough about to spend four years creating.
"I think I experience a sort of human enrichment in seeing fine and really any type of art honestly. Enrich your mind and enjoy yourself," Gardipee said. 
Sonia Olson displayed her paintings, drawings and ceramic sculptures that mainly focus on western wildlife and designs. 
"I like to see the secret hidden lives of other animals around me like deer or squirrels. Little creatures that might not be looked at enough or appreciated enough or seen as a nuisance," Olson said. 
Olson said she focuses on painting the stories and struggles of these largely neglected animals. The uniqueness of her art comes from pulling patterns from skirts and dresses passed down from her family through generations. 
"I started learning how to do the design patterns before I knew how to do the animals — it was a part of my family tradition. My grandmothers didn't have the opportunities to be a fine arts painter, but they could sew and embroider, they passed on those traditions to me," Olson said.
Now that she has the fine arts skills she learned from UM, she's able to give back to her family lineage and respect to her ancestors in places ranging from Wyoming to Kansas to Texas. 
"There is a western feel to all the art, but also a Southern belle," Olson laughed.
Olson encourages anyone to go and see the exhibition, not only because it's socially distanced, but it also enables the hard work of so many students to finally be shown to the world.
"I think every artist has worked so hard to just produce something, that it's just astonishing once you get in there, it's mind-blowing and totally different," Olson said.