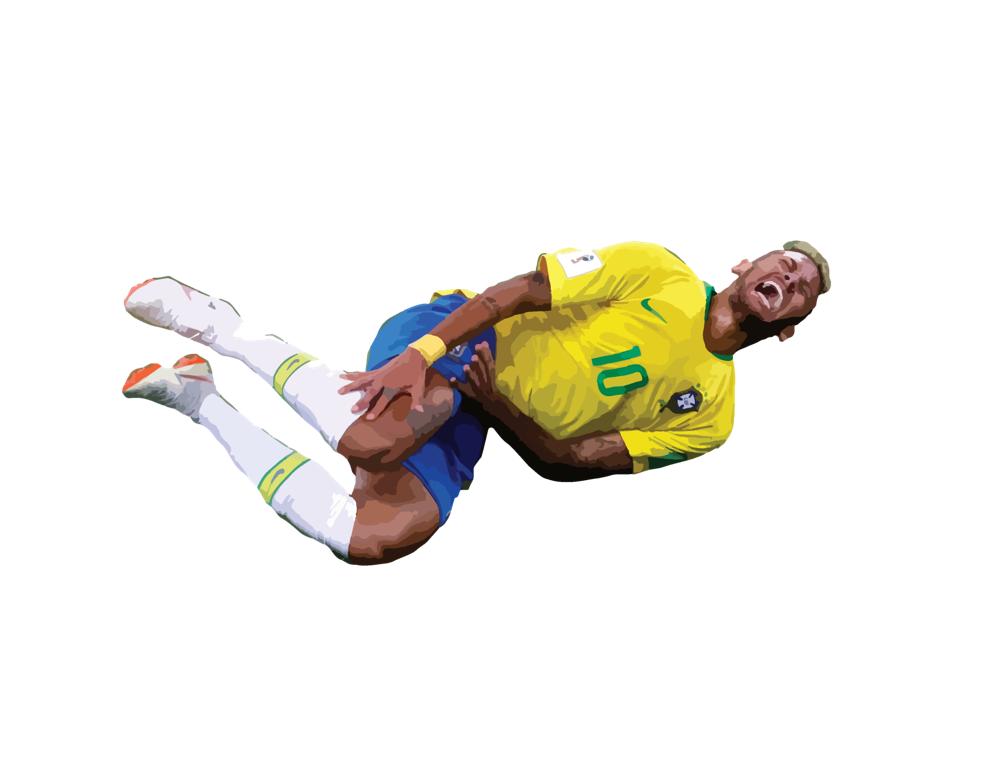 After three weeks of the 2022 FIFA Men's World Cup, there's been a fair share of excitement and drama. Between the dramatic flops from Brazil, the magnificent overkill wins from Spain and the multitude of sweaty men feigning injuries for penalty kicks, this tournament is one to remember. Although you may be watching from the comfort of your couch, you're probably wondering which ball-kicking baddie you're most like on the field. Only the stars have the answers.
SAGITTARIUS (NOV. 22-DEC. 21): 
Sagittarius, you are Richarlison from the Brazil national team. You are full of passion, take advantage of every opportunity given to you and look ready to kick other players in the balls if they look at you sideways. Some may not be able to rock platinum blonde hair, but you pull it off and look sexy and *serious* as hell. Take this as a sign. 
CAPRICORN (DEC. 22-JAN. 19):
Kylian Mbappé is the only man you can compare to Capricorn. Your cheeky French ass is allllll about the fame. Like Mbappé, you're quick and determined to get whatever you want. You don't mind carrying your team to a win using your goals only. It just inflates your ego. 
AQUARIUS (JAN 20-FEB 18):
Aquarius, you are Erling Haaland from Norway. You didn't qualify for the tournament this year, but you could give two fucks. You're content enough basking in the sun with your six-pack, trying not to drink your sorrows away while playing golf until you actually have to be a professional soccer player again. 
PISCES (FEB. 19-MARCH 20): 
As Luka Modrić, you're out for revenge for your last World Cup failure. Just because you're from the small nation of Croatia doesn't mean that you're not a big baller. Pisces, sometimes you can rely too heavily on unnecessary purchases just as Modrić relies on that headband to hold back that luscious Lord Farquaad hair.
ARIES (MARCH 21-APRIL 19): 
Aries, you hold the spirit of the young Spaniard star himself, Gavi. You're a firecracker on the field and you know how to ignite passion within your peers. You might've just scored the second-youngest international goal ever, but you've already been scoring in our hearts. <3
TAURUS (APRIL 20-MAY 20):
Taurus, you and Harry Kane are two sides of the same coin. You're one of the all-time top scorers, and we're not just talking on the field.
An English accent might be what you're missing to level up your game. Just don't get too good at it and end up on Love Island. 
GEMINI (MAY 21-JUNE 20): 
You are Mexico's Guillermo Ochoa, a real keeper. Gemini, we know that consistency maybe isn't your forte, but we all love what you can do with your hands (on and off the field). Once every four years, you can muster up the strength to save your country's ass in front of the net and sacrifice your body for our entertainment. 
CANCER (JUNE 21-JULY 22): 
You should quit your day job with the acting skills you have, Cancer. You and Neymar are basically twins. No inconvenience is too small for you and trust us, we aren't fooled by your Brazilian bullshit. We all know you aren't truly that big of a pussy, but the fake tears do look nice.
LEO (JULY 23-AUG. 22): 
Leo, you are the embodiment of Portugal's Cristiano Ronaldo. You're cocky and sometimes for good reason. You are one of the most expensive players in the Premier League, but that still isn't enough. It's more than soccer, it's stardom. If anyone challenges your greatness, their opinion is simply wrong (or at least that's what you tell yourself to help you sleep at night). 
VIRGO (AUG. 23-SEP. 22):
You're a short king, Virgo, so naturally, Lionel Messi is your man. No one looks better on a poster than you, and we mean it. Everyone's dream lives within your 5-foot-7 toned and tatted Argentinian body. You ensure everything is perfect, because deep down you know it's better for everyone if you're in control. 
LIBRA (SEP. 23-OCT. 22):
Libra, you're the people's prince, Christian Pulisic. As the Captain America of the U.S. team, scoring is easy for you, wherever you are. A pelvic contusion doesn't mean shit as long as the bitches are sympathizing for you. Life is all about balance, right? #It'sCalledSoccer 
 SCORPIO (OCT. 23-NOV. 21): 
Like Kevin De Bruyne, a star for Belgium's highly praised team, you love drama. You've always wanted your own reality show, so you made one for yourself by fighting every player who dares to touch your fluffy hair. You're the type to instigate and pull up a chair and popcorn to watch it unfold.