University of Montana's Theatre and Dance program had its entire student body building scenes and designing costumes that would be used in its fall semester performances, until COVID-19 hit. Everything required major changes in order to bring shows to life this semester. Now the program looks to the future in order to prepare for the spring semester's performance.
The scene-design crew managed to keep busy, but in a completely different way from years before, scene shop manager Brian Gregoire said.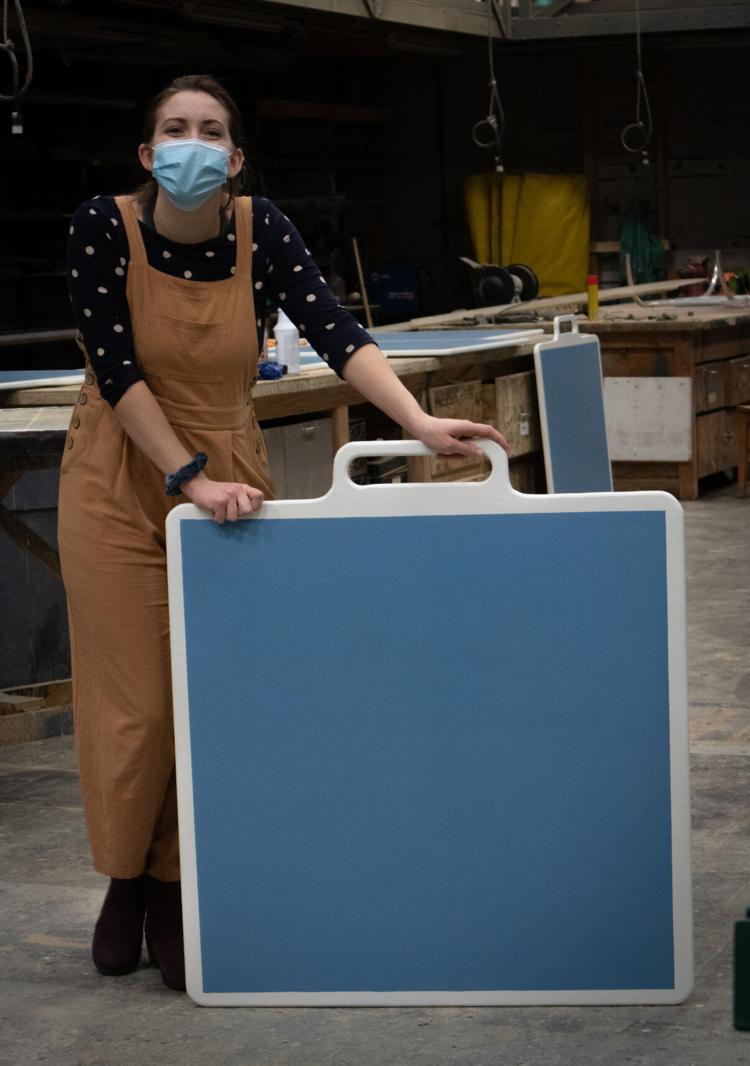 The team built 27 saw horses, tap squares for socially distant dancing, a mountain of suitcases for a "Dance Up Close" performance and other smaller projects for either personal or small scale events, Gregoire said.
"If you boil it down, instead of large scale scenery, it equates to smaller individual projects. More project-based than production-based," Gregoire said.
The crew only built about 5% of the typical amount they usually make in a year for theater props, Gregoire said.
Dance became the primary focus for prop production, with the crew making more this year than ever before. Gregoire said the reason was the way the performances were structured: Theater was almost all on Zoom, while dance was filmed in the Masquer Theatre or outside.
The dance program was able to use the Masquer Theatre because its performances were mainly solos. The theater program, however, was left to its own devices to figure out how to make a production with multiple people.
For the fall semester productions, Zoom was the only option that seemed safe and doable, associate professor of scenery and costume design Alessia Carpoca said.
Zoom has been a blessing, but also a downfall, Carpoca said. Having the production all online allowed it to happen in the most COVID-19 safe environment, but it also meant sacrificing many things that made the plays in the past so special.
In years past, students came together to hand-make costumes for cast members. Now, fittings happen on Zoom. And many costumes are ordered online from Amazon.
"It was convenient in the way that we could order from Amazon, but the problem came when we tried to do fittings," Carpoca said. "We cannot do that anymore [in person]. We can't physically touch the performer right now."
The decided process was not ideal, Carpoca said. First, the actor would try on the costume while on Zoom with the students. Next, once the students had some idea of what needed to be altered, the costumes were sent to the costume shop. Finally, they would sit for three to five days before being touched, to make sure they were COVID-19 safe.
"To let the bugs die," Carpoca said jokingly.
It's been a learning process, Carpoca said, but many students are doing their best to adapt.
"It's kinda hard to fit yourself," said Ember Cuddy, a theater design and technology major. Normally students would be learning how to draft patterns and make costumes for other people. Instead, Cuddy is designing a t-shirts.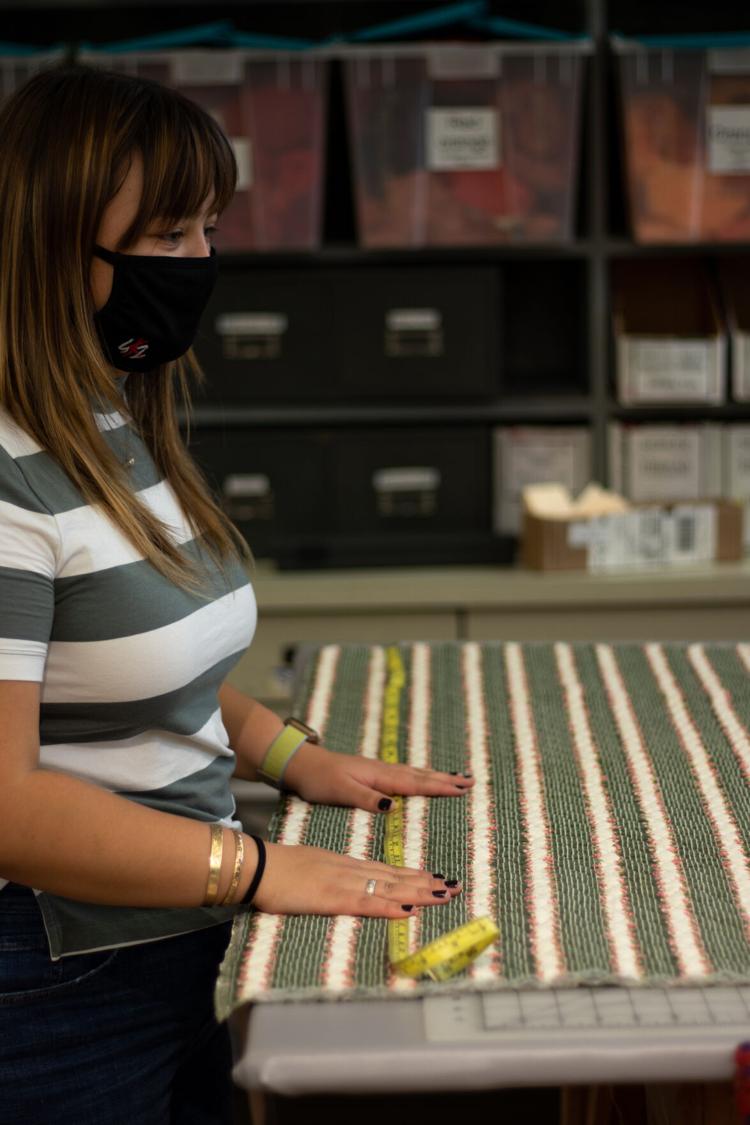 "It's fun, but it's kinda weird," Cuddy said.
Costume shop supervisor Paula Niccum reflected on the past semester, saying everyone in the program learned more than they ever had. The student experience had been a combination of regular curriculum and adaptation in light of the pandemic.
Looking to the future, Niccum and Carpoca have used what they learned to come up with a solution to the issues they faced while recording and teaching over Zoom.
"Our first show, 'She Kills Monsters,' was all on Zoom and recorded from the actors' homes," Carpoca said.
"It's hard to control sound and light quality in a dorm room," Niccum said. "We wanted more control for better lighting and prop-set up."
The solution to that problem did not come until all productions were over, but Niccum said she thinks it's going to work.
The solution is simple: Create a makeshift studio where audio and lighting can be controlled, and is also COVID-19 friendly.
The makeshift studio takes place in the trap room. No, not a room where the theater program keeps its enemies. It's the room under the trap door on the stage. The room is also home to as many pieces of clothing as the eye can fathom.
The studio will be built in the corner of the room surrounded by colorful jackets and boots of all sizes. Here, actors can book the space to record their performances for the play instead of at home.
The studio will not be available until next semester, but it gives hope to both Carpoca and Niccum for more controlled and quality performances for the spring semester.
"Our take [on COVID-19] is like everyone else: We don't like it, but we're going to create something anyway," Carpoca said.