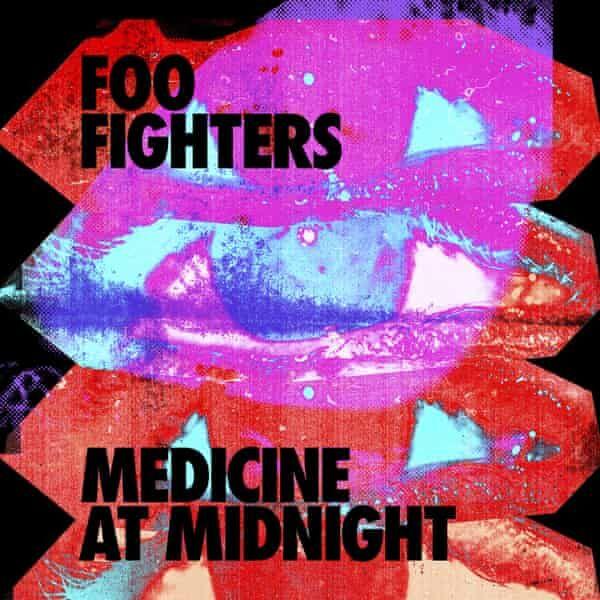 Author's Note: I have a Foo Fighters-inspired tattoo, but I promise to say whether or not this album is good or bad.
Like a well-built highway, the Foo Fighters are always straight and to the point. 
With their 10th studio album "Medicine at Midnight," Dave Grohl and Co. have added another consistent effort to their catalogue. But if you're looking for reinvention, take the next exit.
The Foo Fighters are one of those bands that do one thing and do it well: Sound like the Foo Fighters. And for some, that sound is like a comforting old leather jacket. The classic-rock-meets-punk vibes that can detour into acoustic ballads, they're staples of the band. And on this record, they're all here. 
The nine-track effort sees the return of producer Greg Kurstin, most known for his work with The Bird and the Bee and Adele (he co-wrote "Hello"—this man makes hits, people). The sound of the record is tighter and more to the point than their first go-round with Kurstin on "Concrete and Gold," which might come with a longer working relationship. 
And that sonic tightness is up-front and center on the opener "Making a Fire." The '70s rock-flavored track comes fully loaded with "nana-na-nas" and an arena-sized riff from guitarist Chris Shiflett. Grohl's 14-year-old daughter, Violet, contributed backing vocals as well. But still nothing too adventurous for the Foos.
The only real adventure on the album— and arguably the worst outing—is the title track "Medicine at Midnight." It's got a pinch of '70s Bowie, a dash of Rolling Stones in their disco days and a blues solo akin to Pink Floyd's David Gilmour. Two of those three things work great on their own (disco Rolling Stones sucked), but thrown together it's a haphazard, identity-less mess. 
For the drummers in the room, it sounds like the Foos' main man behind the kit, Taylor Hawkins, is having the time of his life on this record. Barn burners like "Holding Poison," "Cloud Spotter" and "Love Dies Young" sound as if Hawkins is a caged animal, pounding his drums trying to burst from confinement.
The standout of the record is most certainly "No Son of Mine." The song is another blending of bands that inspired the Foos, with a meaty chug opening the tune a-la-Metallica, and a verse straight from Motörhead's playbook. 
The band manages to take those outside parts, put them through their Foo computer, and create a song that thrashes. 
But the thing about most of these songs is that they're neither incredible nor boring. They're a collection of above average Foo Fighters material. "Waiting on a War," is an example of a classic Foo jam. It's an acoustic ballad that slowly builds into an explosive closing. Another retreading of the soft-to-loud dynamic that they do so well, but again, nothing new. 
In such a strange clusterfuck of a year, it is nice to have some consistency. The Foo Fighters, like Tom Brady, do what they know and stick to their arena-sized, Grohl-powered guns. Time and again they have managed to put out albums that will dominate radio airwaves and commercials. 
Let's hope next time around they try something new.