One of the most controversial topics known to man is "what qualifies as a Christmas movie?" It's a matter of personal philosophy that separates the true believers from the scrooges. Some films take place during or around Christmas, some have an overarching theme of Christmas spirit and some contain only a single scene or even mention of the holiday. 
There are Christmas action, horror, drama, romance, comedy and thriller movies, but there's no definitive dividing line between the holly jolly holiday hullabaloo and the average picture. There are a ton of films to get the Christmas dinner table debate ball rolling, so set "Die Hard" aside and chew on these potential Christmas movies.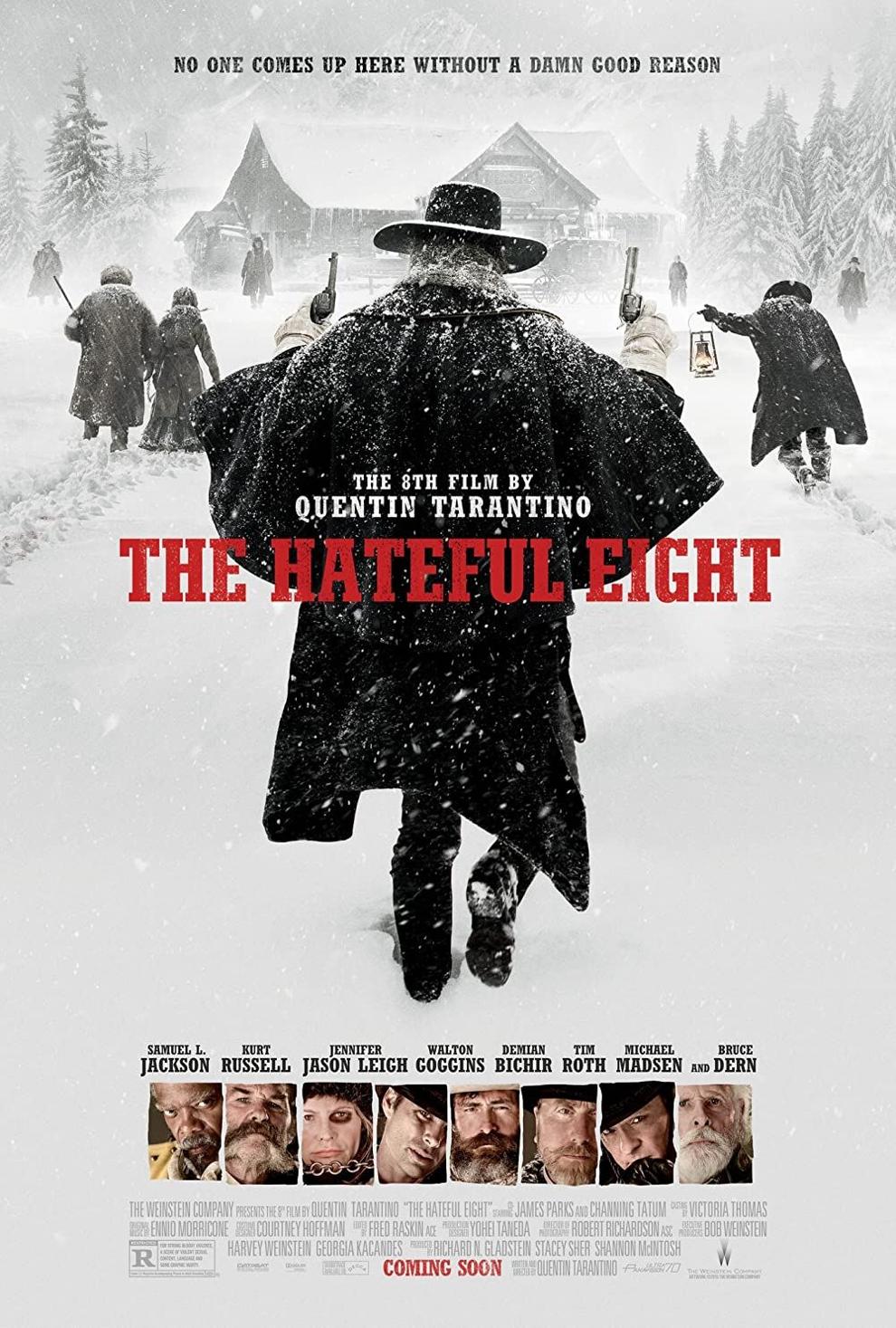 Films with a single Christmas scene/mention
Luckily for the grinches of the world, there are tons of movies with very few Christmas mentions. "Ghostbusters II" could be considered a Christmas film because the Ghostbusters wear Santa hats in one scene. One could even consider "Full Metal Jacket" a Christmas movie because the troops sing happy birthday to Jesus at attention. 
You can find holiday gift-giving in quite a few movies, even if it's only a single scene. The early Harry Potter movies are a perfect example and are commonly associated with the holidays. There's a secret Santa scene in "The Perks of Being a Wallflower" and a sock unwrapping scene with the McPherson family in "Lady Bird." 
"La La Land" may lack substance and relevance, but it has a charming Christmas sequence (and Ryan Gosling). Holiday time might be the one and only time you might consider watching "La La Land" for that reason alone. "Little Women" has heartwarming Christmas scenes that would brighten any holiday merriment. 
If you haven't received your fill of New York-themed Christmas glee from "Elf," "Scrooged" or the millions of others like them, the new 2022 romcom "Bros" has a joyful New York Christmas storyline. The 2005 reboot of "King Kong" ends around Christmas time, so there's an excuse to enjoy a giant monster movie during the holiday break. 
For the party animals who are only in the Christmas spirit for Christmas spirits, "Goodfellas" has a scene where Jimmy Conway throws a post-heist bar bash Christmas extravaganza. If you're a Slasher fan, you might consider "American Psycho" just to watch Patrick Bateman dawn Christmas headgear at Evelyn's townhouse party. 
Films that take place at Christmas
On the more conventional side are movies like "The Green Knight" and "Tangerine" that take place during the holiday season. This broader category can appeal to just about anyone, not just "Alvin and the Chipmunks" fans. 
If you aren't rewatching "Shazam!" in preparation for 2023's "Shazam! Fury of the Gods," you should rewatch it for Christmas. Billy Batson meets his new foster family right at Christmas time. That's not the only DC film to count because Danny DeVito's Penguin was abandoned in the sewers on Christmas night in "Batman Returns." 
If you aren't bothered by cults in "Eyes Wide Shut" or war trauma in "Jacob's Ladder," these two psychological thrillers take place near Christmas. For fans of the spooky, there's more to enjoy than just "The Nightmare Before Christmas." The 1991 "The Addams Family" could count because it opens with the family pouring a cauldron of boiling liquid off their roof onto a cluster of Christmas carolers. The new 2022 Netflix stop motion "Wendell & Wild" doesn't directly mention Christmas, but it's filled with snow and holiday decor. 
Maybe you're into crime thrillers. If so, it's fun to watch Colin Farrell run away from Ralph Fiennes in "In Bruges." Alternatively, you could try to figure out who poisoned the coffee in "The Hateful Eight" because both of these take place at Christmas through subtle mentions. 
If you really stretch things, Monty Python's "Life of Brian" could be a Christmas movie because it takes place during the birth of Jesus. With all these options, why give Netflix the satisfaction of watching "The Christmas Chronicles?"