The Montana Film Festival, hosted by the Roxy, is making a triumphant, digital return. As COVID-19 kneecaps independent and corporate movie theaters around the country, this year's film festival is meant to be enjoyed from the comfort of home.
For the first time in its six-year history, the festival is all online. A $20 pass includes unlimited access to 28 movies, some that are making their world or Montana premieres, chosen by Roxy staff and festival director Alana Waksman. Four of the feature films, "Cowboys," "Two Eyes," "Sophie Jones" and "Shiva Baby," are regionally locked for Montana viewers and have a limited number of tickets.
"It's as similar as you can get to showing the film in person at our theater," Waksman said.
The Montana Film Festival is the Roxy's latest effort to keep business going without breaching safety by showing movies indoors. In April, just after the state's lockdown order, the theater had to quickly shift its annual Wildlife Film Festival from in-person to online.
Roxy staff initially considered canceling the Montana Film Festival, but soon collected the best practices and platforms for local screenings from other festivals around the country and world. Waksman believed that making the festival happen in some form was better than not doing it at all.
"We have a lot of great films we can share," Waksman said. "Even though so much of the sparkle of the Montana Film Festival is the in-person connection."
Waksman acknowledged that not all audience members will find a virtual premiere as easy to access, but Roxy staff are doing their best to give everyone who appreciates movies quick, easy and fun access to the festival's showcase. Online, the festival will see the benefit of reaching a larger audience well beyond Missoula.
"We're trying to really emphasize curating a wide variety of voices and perspectives that might not otherwise come to Montana," Waksman said. "We work really hard to provide content that feels meaningful to us that we hope will enrich or open your mind." (Noelle Annonen) 
---
'Two Eyes,'
directed by Travis Fine
Three states, three groups of people and three moments in time make up "Two Eyes."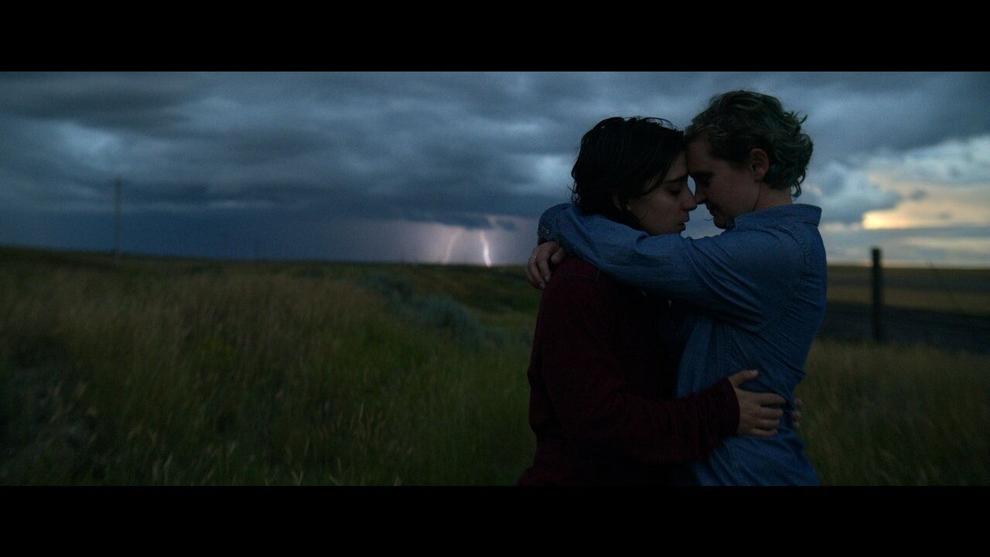 Dihlon (Benjamin Rigby) is an artist seeking his muse in the "untouched" Montana wilderness of the 1800s. Gabryal (Uly Schlesinger) and Alasen (Jessica Allain) are teenagers grappling with life in 1970s Barstow, California. And Jalin (Ryan Cassata) is a transgender teenager and musician recovering from a suicide attempt in Wyoming, 2020.
All the characters deal with gender and sexual norms as they make an intergenerational journey through art, loss and love. Director Travis Fine skillfully uses the talents of Montana-based actors Lily Gladstone and Sam Enemy Hunter. "Two Eyes" made its world premiere at Outfest and is screening for the first time in Montana, where it was partially filmed. (NA)
---
'Freeland,'
directed by Mario Furloni and Kate McLean
"Freeland" is a weed-hazed feature-length film with beautiful and dramatic flair. It stars Krisha Fairchild as Devi Adler, an old-school Northern California pot farmer whose life has stretched from a time of free love and cheap grass to legalization.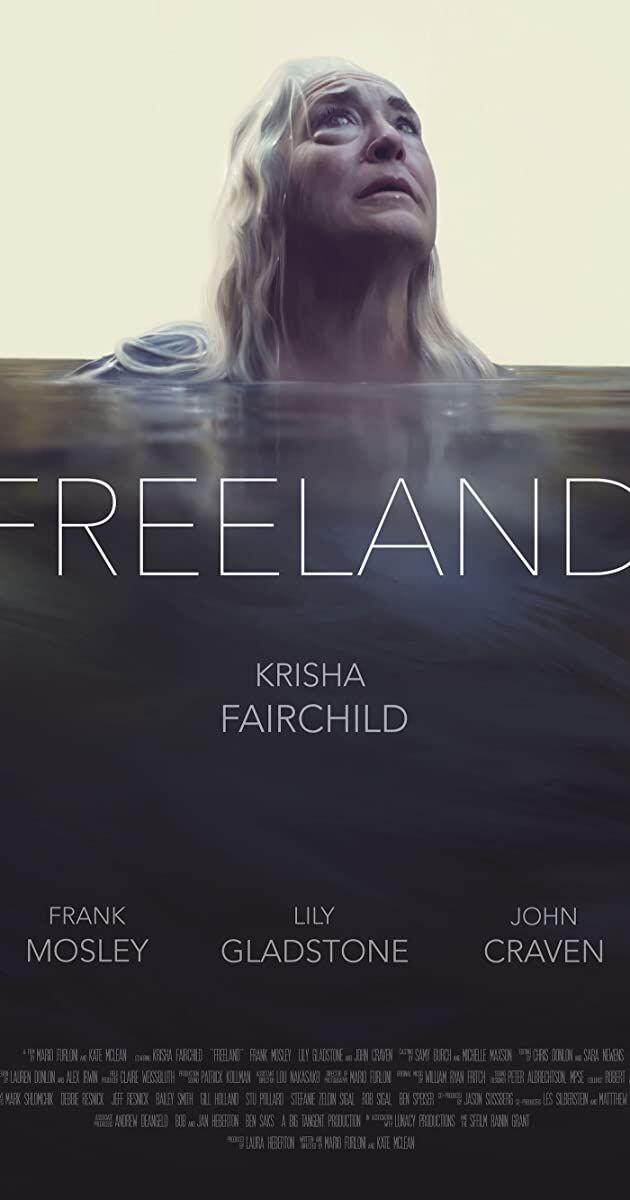 The story begins when the county fines her tens of thousands of dollars for growing illegal weed. Her distribution network collapses as news of the fine leaks to the press, and her employees turn on her when she can no longer pay them. Lost and alone, Adler spirals into madness and paranoia.
Directors Mario Furloni and Kate McLean are known for making documentaries, a style on display in "Freeland." The camera cuts to serene Ponderosa pine forests and moves through haphazardly placed marijuana plants.
The actors put on a stellar performance — especially Fairchild, who plays up Adler's emotions. "Freeland," a slow, smoldering burn not unlike that of a joint, is a fun and engaging film. (James Bradley)
---
'Zero Point,'
directed by Ryan Graham-Laughlin
In the thriller "Zero Point," Griffyn, played by Lily Evelyn Mitchell, is a veteran, just back from the battlefield, who dabbles in psychedelics ("dabble" here means drinking an entire cup of mushroom tea and eating another mushroom whole). 
As she protects herself and those around her, she is haunted by past memories and visions of the future. 
The audience is drawn in to her battles with PTSD and tensions with her family members. The colors of the film change from muted grays to vibrant hues as Griffyn moves through a dream-like world. An ambient noisescape fills the film with tension, as do themes of drug addiction, violence and grief. This film was made in Montana, and Missoulians will recognize many locations around town and on the University of Montana campus. "Zero Point" brings viewers into its subtle mystery, inviting them to figure out what's real and what isn't. (Meghan Jonas) 
---
'Cold Pizza,'
directed by Clayton McDougall
"Cold Pizza" feels like the side quest of a dorky minor character — the one we wondered about but quickly forgot after they left the screen.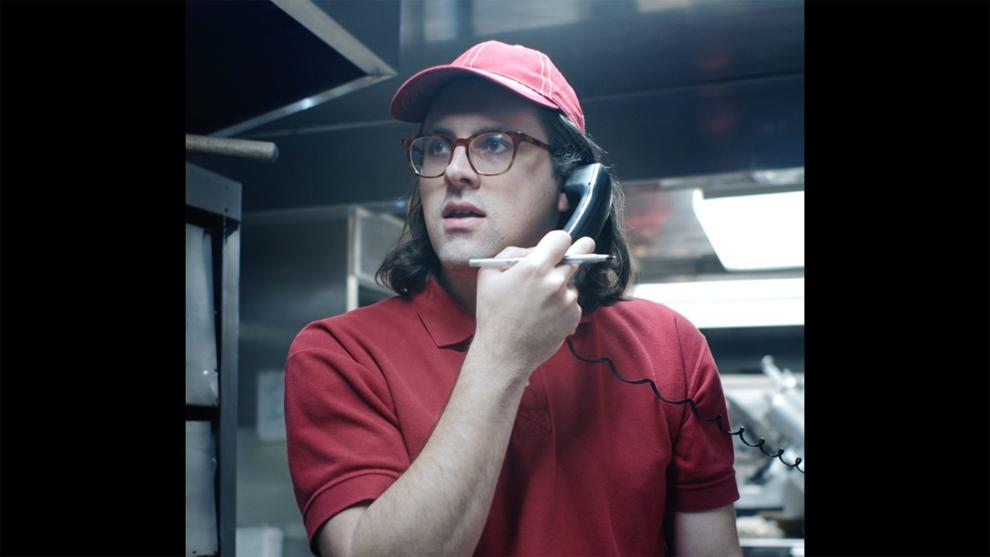 Our loveable protagonist is just trying to deliver some pizzas to a weird location when everything goes wrong. It's not funny, but it's not sad, either. It just makes you just sit and say, "Huh," when it's over.
This Montana-made film is set against a beautiful snowy landscape of treacherous icy roads. The dialogue is fairly minimal, which makes the punchy one-liners even better.
Our sidekick-turned-main character has a great crew, including a grouchy but endearing old man who doesn't understand technology, a fake friend with too much going on and sweet animal helpers in the form of geese. "Cold Pizza" is full of the archetypal characters we love and expect, but puts a boring twist on them that made us wonder, 'Who's really the main character, and who should be?' (Meghan Jonas)
---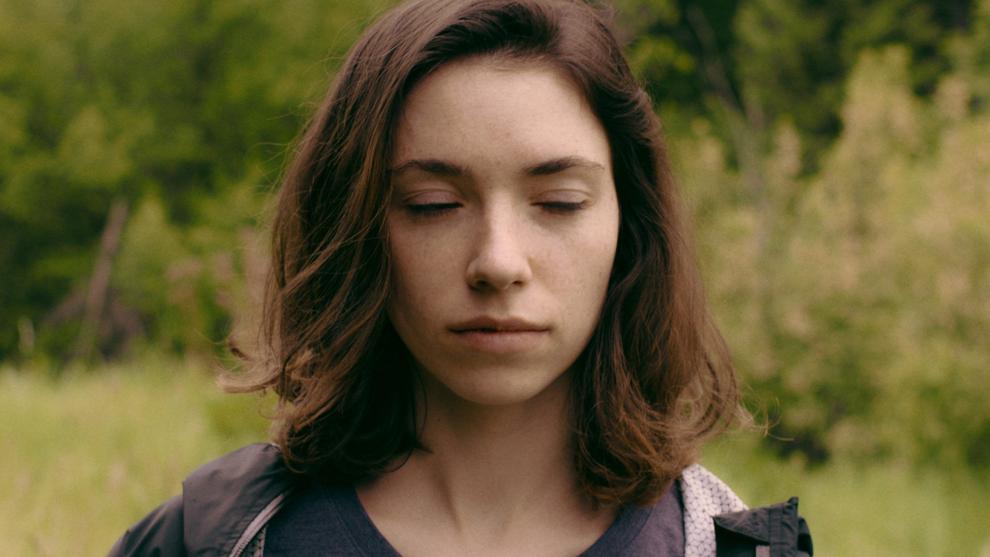 'Rubber and Glue,'
directed by Cat Dale
"Rubber and Glue" packs the perfect amount of dystopia into a short film. The pandemic-era face shields feel a little too close to home, but otherwise, the movie serves as a reminder that things can always get more Orwellian. We know, hard to believe.
In the near future, a young woman undergoes experimental procedures to get rid of her empathy. The action unfolds in a prison-like hospital, with brief respite scenes in nature, providing sharp contrasts between fiction and reality.
Flashing images, like blurs from half-remembered flashbacks, try to reveal what part of the film is set in reality and what is set in the mind. Beautiful and detailed cinematography never stops giving us variety.
"Rubber and Glue," which is having its world premiere, looks like it was made with an HBO-calibre budget. There are twists around every corner, plus a surprise ending that made us want to watch it a dozen more times. (Meghan Jonas)
---
'RUINED IT,'
directed by Michael Patrick Kane
"RUINED IT," directed by Michael Patrick Kane and written by John Budge, is a tongue-in-cheek short film rooted in contradiction.
The black-and-white comedy focuses on two old-timers clad in flannel shirts and suspenders who sip beers and reminisce about the good old days. It all starts with a rainbow, the lone use of color in the film.
The old-timers fondly remember their childhood love of rainbows, which quickly turns comedically vitriolic. "They RUINED IT," the men exclaim. The "they" is the rainbow flag-waving LGBTQ community.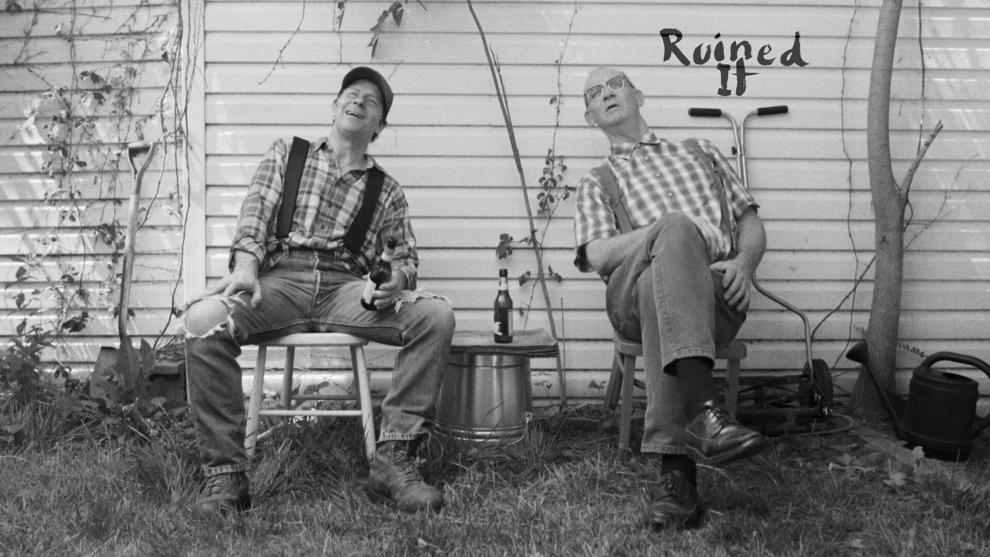 But as the men continue down a list of everything that has been ruined (from the musical "RENT" to strutting down the street in homemade daisy dukes), it becomes clear that the two haven't come to terms with their own sexual identities.
Their true feelings are hidden, or so they think, behind a wall of condemnation for what they used to love: Rainbows, holding another man tightly while raising a leg in the air as they kiss and musical theater. Which, according to the men, was "ruined" by people just like them. The only ones that ruined anything, were the men angrily sipping cold ones scoffing at their past loves. (Alex Miller)
---
'Shiva Baby,'
directed by Emma Seligman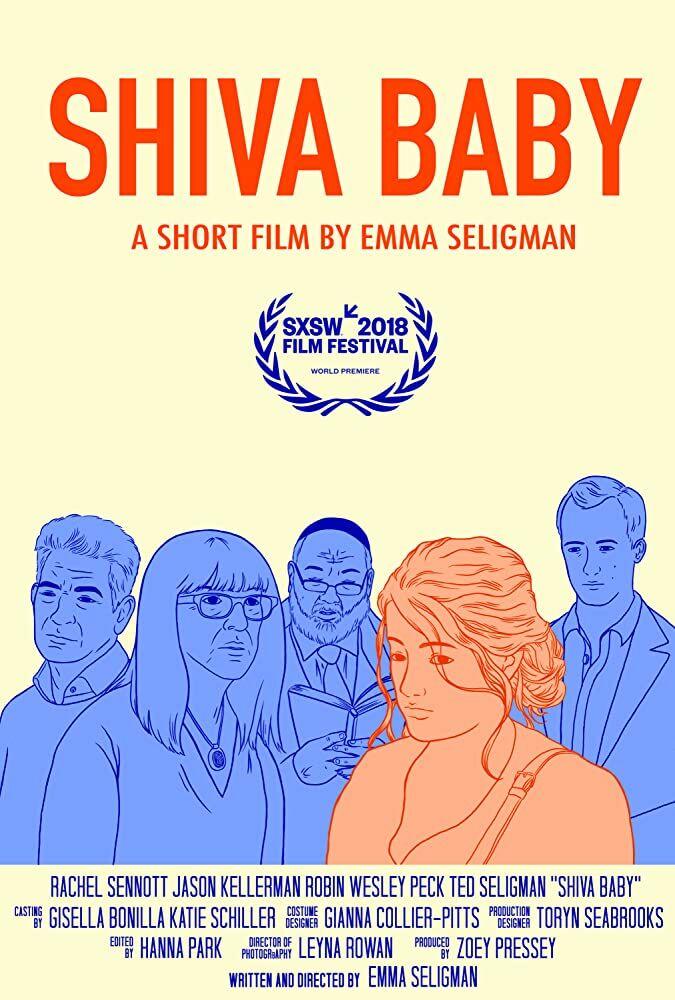 "Shiva Baby," which screened at the Toronto International Film Festival earlier this year, is one of the festival's "region-locked" selections, only available to local viewers.
Based on a short film directed by Emma Seligman made in college, this feature-length coming-of-age comedy-drama (the elusive "dramedy") takes place almost entirely in one location. The film follows Danielle (Rachel Sennott), a struggling college student forced to sit shiva, the extended Jewish mourning ritual, for a family friend. The get-together turns awkward quickly when Danielle runs into her sugar daddy, Max (Danny Defari), and finds out he's a married father.
Thus begins her mission to assess Danielle's relationship with Max while keeping it all a secret from other mourners. Meanwhile, she contemplates her post-graduation future.
Supporting actors include Molly Gordon ("Good Boys") as Danielle's ex-girlfriend, Dianna Agron ("Glee") as Max's wife, and Polly Draper ("Thirtysomething") and Woody Allen regular Fred Melamed as Danielle's obsessive mother and dim-witted dad. The film is co-produced by Lizzie Shapiro, who worked on last year's Montana-based selection, "Mickey and the Bear." (Clint Conners)