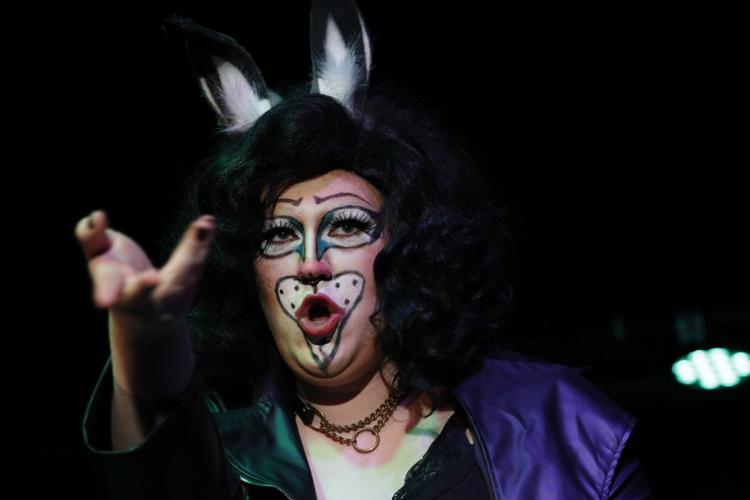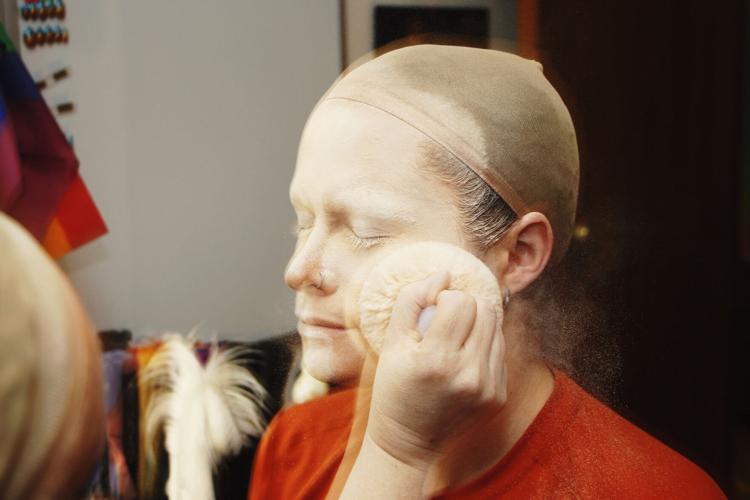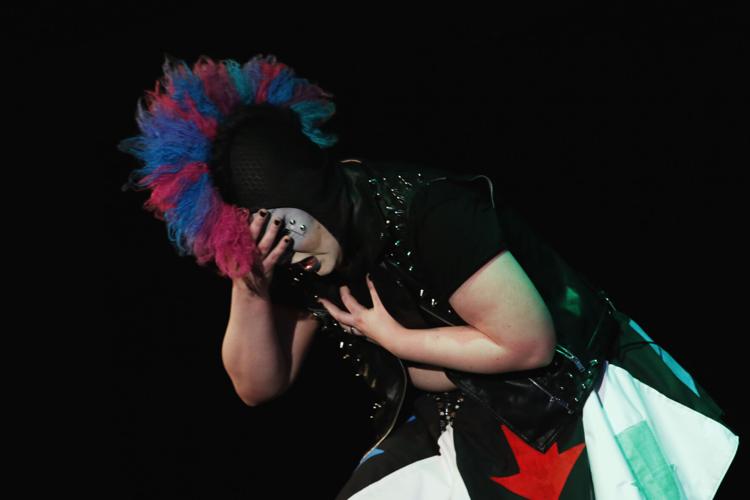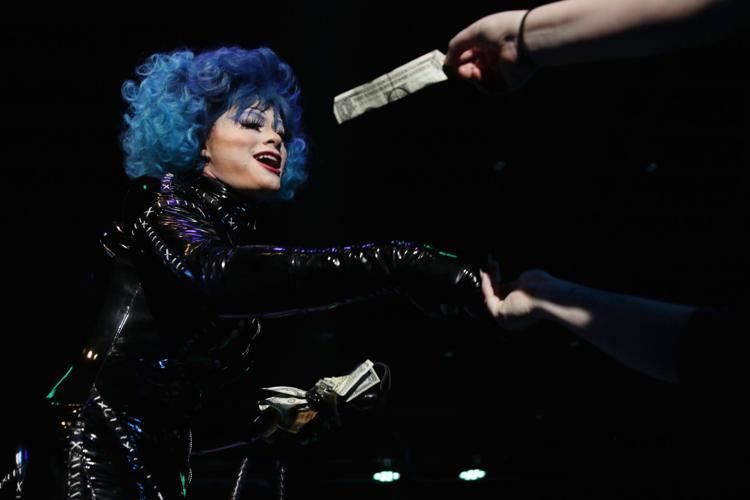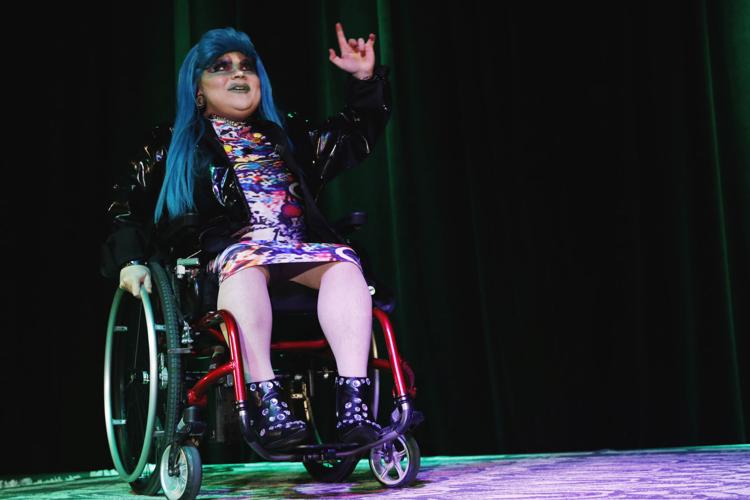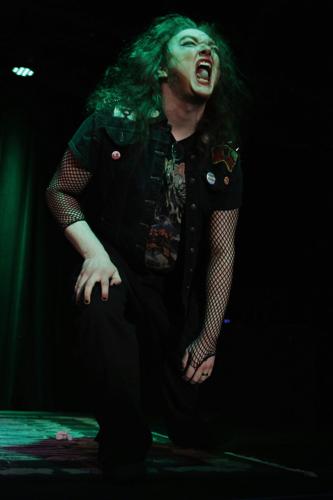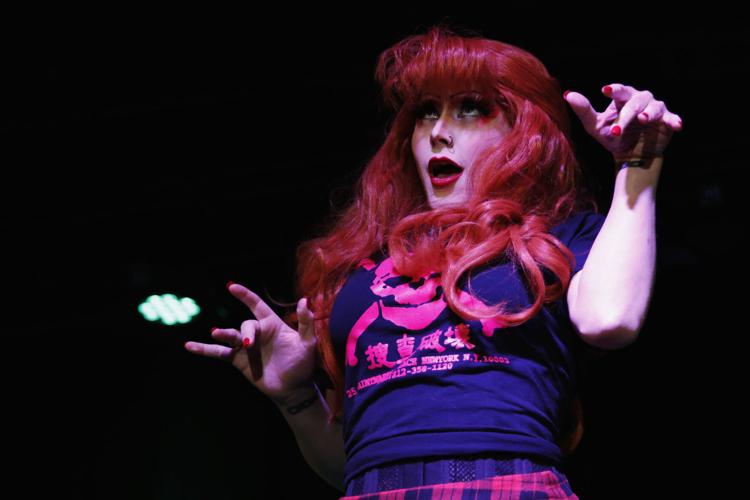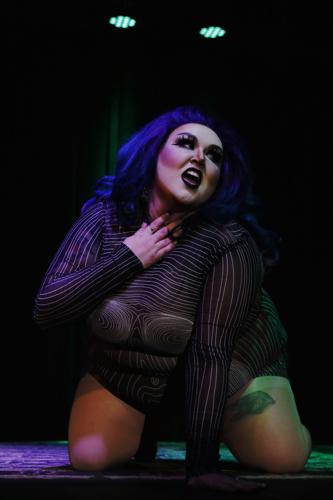 Gaytrix Reloaded
After University of Montana student Cory Stalling received assistance rolling onto the stage, they signed the word "love," and the crowd went wild. Stalling, who uses a wheelchair, rolled around the stage for the Gaytrix Reloaded Show on April 7, accepting tips, dancing and making members of the crowd tear up. 
Stalling, also known as Sylvia Estrus on stage, is the first drag performer in a wheelchair in Montana.
"Drag is truly for everybody, there are all of these elements that come together," Raymi Arita, also known as Eunice Sexx, said. "Drag is for everyone whether you perform or just clap as I talk."
The Gaytrix Reloaded Drag Show at the Zootown Arts Community Center sold-out with people being turned away at the door. According to the ZACC, they sold 202 tickets. The Imperial Sovereign Court of the State of Montana raised $2,827 at the show from audience tips. The show was a third-year collaboration with LAMBDA, Gender Equity Resource Center and ISCSM.
"I want to acknowledge our theme: Gaytrix Reloaded, based on 'The Matrix' which was created by two trans women and is the best action film of all time," P.J. Smith said.
The show consisted of 18 performances with songs such as "Guy.exe," "Hot Dumb Bitch Powers" and "Social Media Goddex." Seven of the people participating were first time drag performers being mentored by another drag person in the show.
ISCSM Empress Diana Bourgeois was the only person who took on two "drag children" for the show, Stella Kinesis and Lux Array. Before the show the two performers met at Bourgeois'  house to prepare for the show. It took five hours for Bourgeois to paint their faces and her own.
Most of the Gaytrix Reloaded performers will be at the next ISCSM show at the ZACC on Apr. 22 for an Earth Day-themed show.