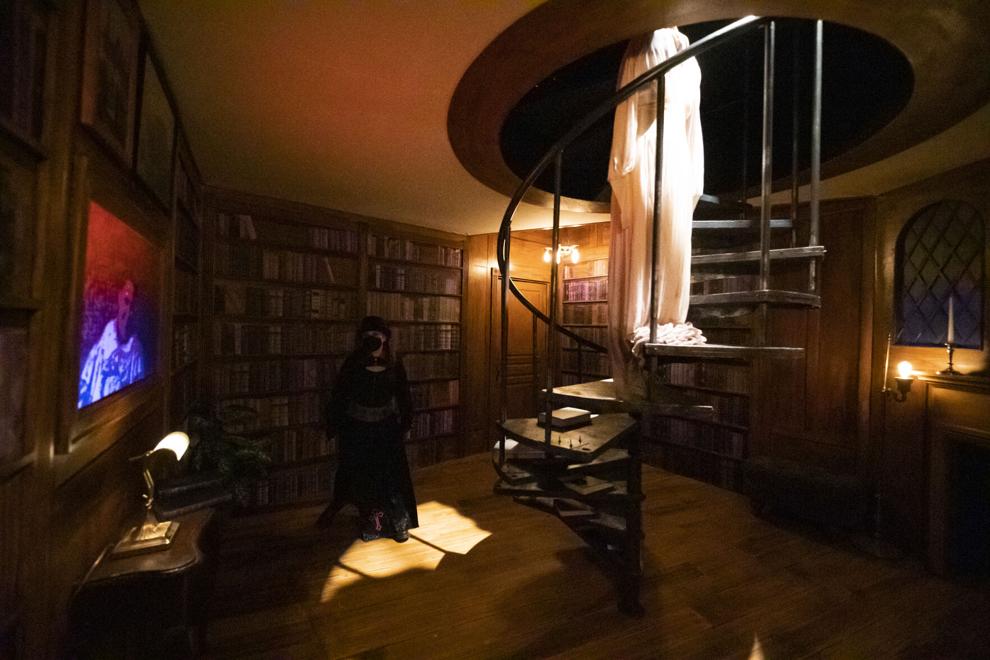 Fake snow fell onto audience members' heads as each made their way through a maze filled with fake trees covered in fake frost to mimic a cold, winter night with the ghost of Yuki-Onna. 
Luckily participants didn't have to brace themselves for a ghost to fly out and jump scare them, because this isn't the typical haunted experience.
The University of Montana's School of Theatre and Dance program is showcasing a design exhibition featuring four rooms: Dracula, Yuki-Onna, The Haunting of Hill House and Baba Yaga, inspired by scary stories told from around the world. The shows are available to students and faculty on Oct. 6-10 and Oct. 13-15 from 7:30 p.m.-9:30 p.m.
Instead of doing a traditional performance, the School of Theatre and Dance wanted to put on an exhibition showcasing work from the backstage and design crew, so the audience could get a feel for what backstage life is truly like, while also giving the attendees a haunted house-like experience.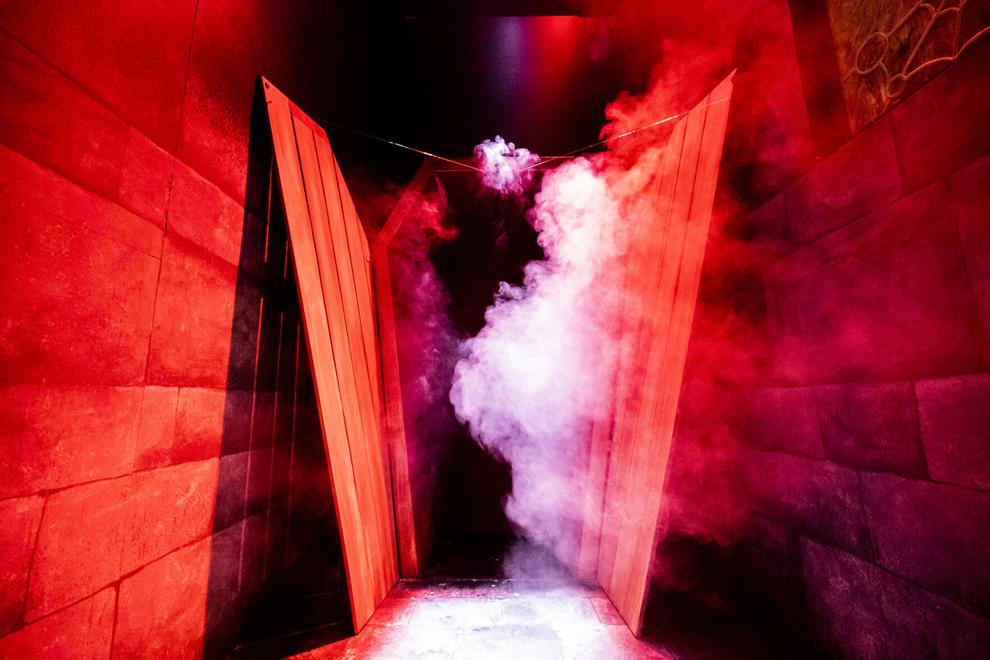 "We're not creating a haunted house, we're creating a haunted experience," said Mike Monsos, a UM theater professor.
The concept for the "Haunted" exhibition was created before COVID-19 arrived in Montana, but the School of Theatre and Dance wasn't able to make the design exhibition happen due to lack of time and resources. However the pandemic created nothing but time.
"When COVID hit, design students didn't have as many opportunities, so we wanted to give them an experience similar to what they were missing out on because of COVID," Monsos said. 
"Haunted" features work from 40 different students with four main scene designers who created a variety of things like costumes, props, sets, projections and more to help demonstrate the stories represented. 
"It truly is a really immersive design where we don't necessarily have a show we're telling, but we get to show off what our design can look like if we were making these stories come to life," said Hannah Gibbs, a projection designer for the Haunting of Hillhouse.
While the School of Theatre and Dance is able to give design students an opportunity for a hands-on experience, the virus still prevented them from having certain things that would have added to the spooky experience for the audience members.
"It was a lot more of how to tell the story and make sure it was coming to life without using any words or having any actors," Gibbs said.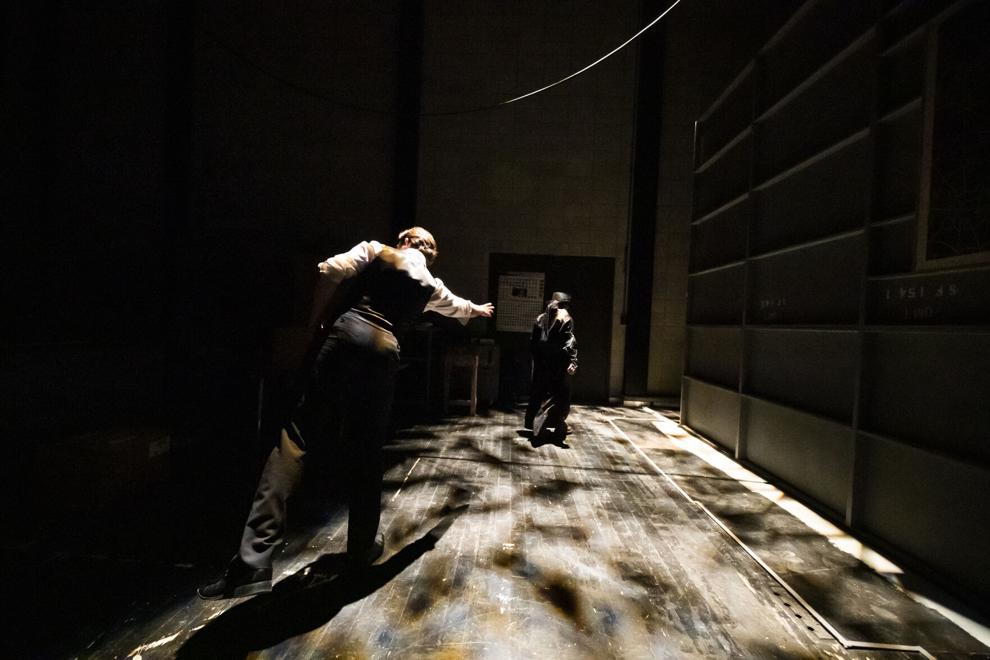 All of the designs showcased at the event are made from scratch by the design teams. Some of the designs may have taken a while to make, but it was still a worthwhile experience, Gibbs said. 
"We don't often get to make stuff specifically showcasing what we can do and it's an exciting thing to see what our designers can do," Gibbs said.
The exhibition allows audience members to have an opportunity to see what happens behind the scenes at theater events in a way they don't normally get to.
"It's a unique view behind the stage world of theatre and it's an opportunity to see and focus on the design and technical aspects of theatre that normally tend to fall in the background," Monsos said.
"I love all things Halloween and scary and wanted to support my peers. I was very familiar with each houses' scary story, so it was a thrill to be a part of," said Peyton Lawrence, a freshman.
"Haunted" is available to see until Oct. 15. A $5 donation is encouraged at the door.