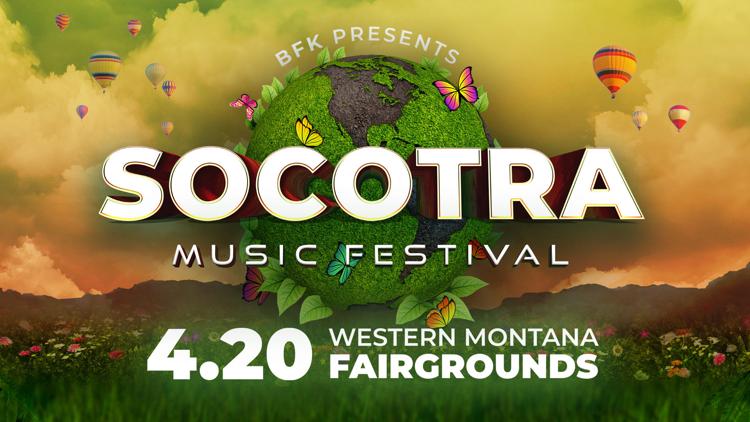 Socotra isn't just for the electronic music fans this year. In the past, the festival has featured electronic music with DJs coming to bring big wubs and techno trances to the Missoula crowd. But this year on-the-rise hip-hop and R&B artists are taking the stage. The Kaimin sat down with the festival's creative director and talent buyer, Logan Foret, to talk about this year's party.
What makes Socotra 2019 different from last year's event?
I mean the main thing that is the major pivot this year is certainly the music. You know this has been a solely electronic event for years. And we still have obviously have a big electronic headliner, What So Not, but at heart I'm a hip-hop and R&B guy. So that's really the direction we're trying to not necessarily push towards but start to incorporate.
What's the coolest part of being a VIP guest?
Rather than it just being like a viewing deck and like a little lounge, there's a lounge that extends out into the sunshine with these cool structures called quadpods. They look like wooden teepees. Astroturf, more inflatable furniture futons and then there is actually a basketball court.
What is this indoor lounge going to be like?
The Llama Barn, where they've generally done Maggot Fest, is where we're doing an indoor lounge. So it will be covered in inflatable furniture everywhere and Astroturf. During the event, say you don't want to stand at the main stage or it's an act that you may not be too interested in. You can go in the lounge and on a giant 50 by 50 foot wall we'll be projecting cartoons all day. So you can go sit in chairs and get a drink at the bar that's in there, and there's an art gallery inside. So you can go do something different.
Because there is no re-entry for the event we want to make our event-goers as comfortable as possible. And make sure, like, if you're showing up at 12 and you're planning on being there until the after parties, we want to make sure you have everything you need. So there's obviously still the food trucks . There are bars everywhere. So there's multiple bars now.
What is a silent disco?
We're flying up 500 pairs of headphones from Florida. And a lot of people aren't familiar with the silent disco thing. You know you go into the room, you put the headphones on. It'll be two different DJs playing simultaneously, and you can switch between which one you want to listen to. Which is a really bizarre and funny-ass experience if you've never seen it before.
What makes the addition of hip-hop and R&B so important?
We put a lot on the line with this thing. That's why we're looking for a lot of local support to help recognize like the community really has to come out for this one or it won't happen again. This is a major trial run in something new that we're trying to do. Really mix things up with the chemistry of this event and the music scene in Montana.
---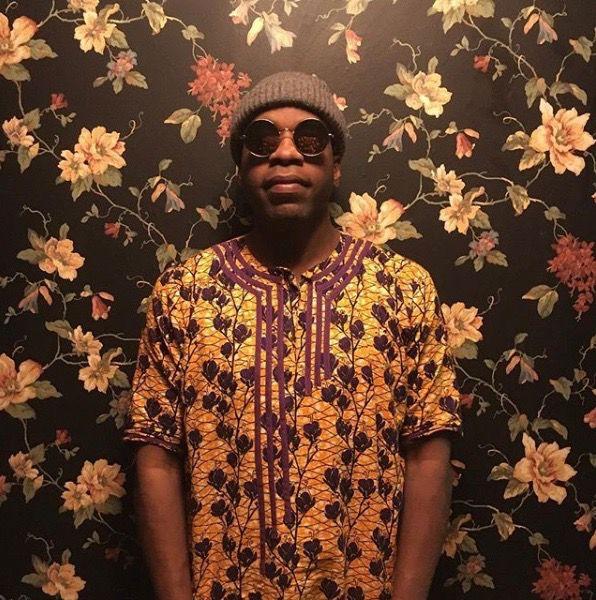 Raashan Ahmad, an emcee and hip hop artist based in Santa Fe, New Mexico, will be headlining and emceeing Socotra this Saturday. Originating from the same vein of hip-hop as J. Cole, De la Soul, and Jurassic 5, Ahmad is releasing a new album late May. The album will be a compilation of his travels around the world, as Ahmad calls it, "a world hip-hop album." He returns to Missoula again this Saturday to play his first Socotra Music Festival.
Why are you excited to come back to Missoula?
The first time I played there was at the University with Jurassic 5, and it was absolutely amazing. It's one of those towns where you don't really expect the energy, and I was just so surprised at how energetic everybody is. And I'm coming there a day early and leaving a day later just because I do think it's absolutely beautiful. I am just in love with it the place and the culture there.
What made you want to be the emcee of Socotra?
I kinda have this overall attitude of, like, it's just a good time, it's fun. I get to hang out on stage all day, watch amazing artists that I have been a fan of and also am discovering.
What are you most excited for about the festival?
I am mostly excited because of the range of different artists. It seems like they really put a lot of effort into really making it a diverse group of artists, which I really appreciate. I really believe in the cross-pollination of genres and artists so that people that you may have not thought you were into you can kind of be exposed to. As a friend having these conversations [with Foret] about festivals and artists and what we want to see from festivals in the future, it seems like they're actively doing it.
What elements of Socotra reflect what you want to see from festivals in the future?
We've had lots of discussions about gender and age because I think we're coming into this whole new world where there's like a lot of the music is both brand new and really old. Bridging all those people around music and art seems like what we are supposed to be doing as artists and promoters in general. Like in the '60s you'd have these really wide ranging festivals, and then I'd go to these festivals and they'd be strictly dubstep or like strictly a hip-hop festival and only men — like one woman or one Black guy. So it's just kind of bringing everybody back into the umbrella. Especially right now in this world, we need to be more together. And you know it's just all good. It's all love.
Why are festivals a good place to come together?
Well I think just because it is so freeing. There are no rules. I'm African-American, and I remember the first time I went to a rave. I was like, "This is amazing." There are hundreds of people dancing and there's no problems. But I was also like, "Wow I am the only Black dude here," and that felt kind of weird. [Festivals] are a combination of genres bending and people coming together. It's like everybody needs to dance, everybody needs to express. People let their guard down a little bit [at festivals] and that is just the point of art. It always has been. Artists have always been the ones who have not been part of the discrimination of this or that.  
Why did you get into music?
For me it's always kind of been around. My dad was a DJ, my older brother was a break dancer and the truth of hip-hop always spoke to me. I came into it listening to a bunch of black people from the hood from neighborhoods like mine talking about things that were going on. As someone who's history in the school system starts with slavery, having people that look like me be more empowered and talk about what was going on in my neighborhood was mind blowing — to know that I was bigger than what I was learning in school. That really resonated with me, and I was like I want to do that.
You talk about getting an education from music at a young age and trying to be socially engaged in your own music, why is that?
There is a quote: "If I can't dance, I don't want to be part of your revolution." I love that. So to me, that's like my mantra that I walk around with. I feel like I want both. A lot of the music that I had an education from I was just dancing to, and then all of a sudden, I'm saying some lyrics that were profound. I've been blessed to have a career where I can actually travel, and it's like it's just kind of my social responsibility. All of my heroes have that in their music where they're talking about their time, the era. That sort of education, which is how I fell in love with making music in the first place. So it was kind of a natural progression of me as a human to want to do that. It's just important for me, especially now in this world to try to cross all the borders and boundaries as possible and show our common humanity.
The Socotra Music Festival is on Saturday, April 20 at the Missoula Fairgrounds The gates open at 12 p.m. The after party at Monk's starts at 9 p.m. Silent disco starts at 10 p.m. Tickets are still available at www.eventbrite.com/e/socotra-music-festival-tickets-56138267068