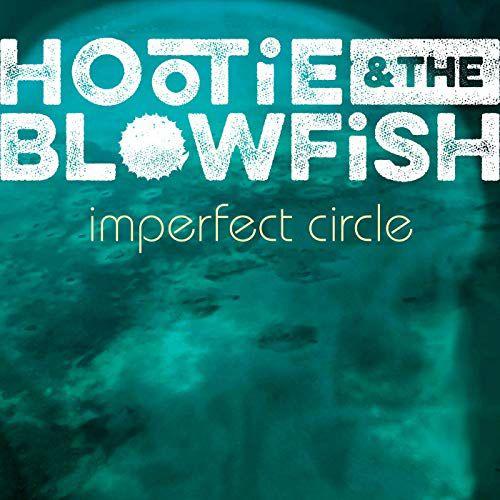 Hootie, oh Hootie, you were the soundtrack of my childhood. You were middle-of-the-road local radio station gold. But my former friend, you have flopped.
Hootie & the Blowfish released "Imperfect Circle" last Friday and it was definitely imperfect. But not in a grungy, cool kind of way.
Darius Rucker, Hootie himself, had gone his own way a decade ago with a popular country career. He brought diversity to the notoriously white field while blending in with the rednecks (I use this term endearingly). He should have stayed in the land of pop-country.
When I think of Hootie & the Blowfish, I think of live versions of "Let Her Cry." I think of the band fighting its way through frat parties in the South to protect Darius from members of the KKK.
When I think of this album, I think of, well, nothing.
Nothing stood out. Nothing inspired me. I had high hopes and they were squashed under Darius Rucker's rhinestone cowboy boots.
Listen, I have nothing against pop-country. I actually consider myself a fan. "Alright" slaps. But that is not what I wanted from a Hootie album.
Every time I got something close to what the 1990s grungy Hootie was about, pop-country started to filter in. I wanted those deep-cut drum lines and guitar riffs, but all I could hear was Darius' voice. Darius' voice is killer, but this is Hootie & the Blowfish, not Hootie & Hootie's Ego.
"Imperfect Circle" did nothing to excite me when it would have been very easy to. I literally just wanted grungy pop-rock. I didn't want pop-country. I wanted ups and downs. I didn't want an album of love songs with a couple pseudo-political tracks thrown in.
"Turn It Up" gave us lyrics about going across the aisle and fighting the power. THAT is what I expected. That's the middle-finger-to-society attitude that I wanted more of. But this message was only one track when I expected political undertones throughout the whole album.
"Why" brought me back to road trips in the back of my mom's maroon minivan. Baby MJ was holding up her imaginary lighter to this one. We got more grunge in this one track than we did in this entire album. It's my favorite track by a longshot.
Those were the tracks I could remember. I can't promise I'll remember them in a year, but it's more than can be said for the rest of the record.
I get it. It's not about what I want. It's about what the band wants. But why come back after a decade just to not make a statement and do what Darius has been doing alone this whole time?
Hootie, I'm not mad. I'm just disappointed. I thought you could bring some grungy nostalgia back into my life. Maybe I expected too much of you.