Swifties, it's your time. Let's dance down the "Lover" lane and figure out which Taylor track sings your heart song.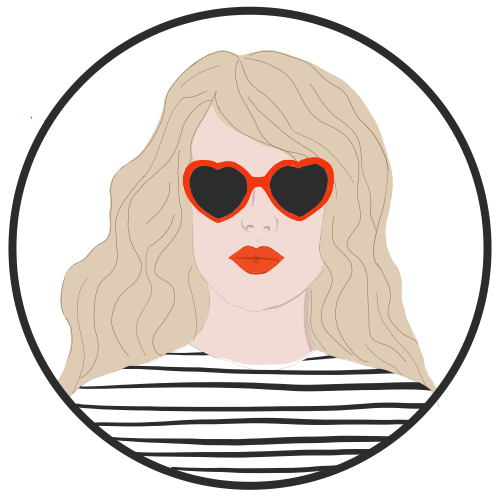 ARIES (MAR. 21 - APRIL 19): 'I THINK HE KNOWS'
Oh, hi flirts! We know you love the butterflies-in-the-stomach drama of a new crush. We also know you love shouting it out to the heavens. Skip down Higgins Avenue listening to this and tell the world that you found "The One" for realsies this time.
---
TAURUS (APRIL 20 - MAY 20) : 'PAPER RINGS'
Aw, our little lovebirds. Remember that friend you've had forever who finally gave in and started dating you? (You may or may not have pulled a Ryan Gosling in "The Notebook" and threatened to fall off a Ferris wheel to get them to do it.) What can you say? You love to jump in when you know it's right. Taylor would be proud.
---
GEMINI (MAY 21 - JUNE 20): 'I FORGOT THAT YOU EXISTED'
Geminis, you have a secret special skill: You can go from planning your wedding on a private Pinterest board to deleting their number as soon as they mess up. You know that you deserve more than what they gave you. It isn't love, it isn't hate, it's just indifference.
---
CANCER (JUNE 21 - JULY 22) : 'CORNELIA STREET'
This song just radiates the energy of "All Too Well." Remember that one, Cancers? Of course you do! You probably listened to it on your bedroom floor after your middle school crush went with someone else to the Valentine's Day dance. Pour yourself a glass of white wine and blast this in your living room in the dark. It's time to reminisce.
---
LEO (JULY 23 - AUGUST 22) : 'ME!'
Is it too mean to compare you to the worst, most out of place song on this album? Probably. Are the lyrics a little too on-the-nose for a Leo? Unfortunately. But hey, you know you're a catch! You're one of a kind! You know spelling is fun!
---
VIRGO (AUGUST 23 - SEPTEMBER 22) : 'LOVER'
The retro, lo-fi mood of "Lover" is just! So! You! But don't think that is going to make us forget that you are probably too over-analytical and emotionally unavailable for a Taylor Swift snowglobe romance right now. Nice try.
---
LIBRA (SEPTEMBER 23 - OCTOBER 22): 'LONDON BOY'
Remember the romance of "Begin Again"? You guys love to love! What would be a better song than one about falling in love with some random foreigner? That might be as bold as you get, and we're here for it. Have a cup of tea and an English muffin for breakfast and prepare for romance.
---
SCORPIO (OCTOBER 23 - NOVEMBER 21) : 'THE MAN'
Talk about Boss Bitch Energy. You all know you're the best at what you do, and you won't take anyone's shit. You're good at destroying things, so go out there and destroy those double standards. It's what Taylor would want.
---
SAGITTARIUS (NOVEMBER 22 - DECEMBER 21): 'DEATH BY ONE THOUSAND CUTS'
We know we give Aries and Leos a lot of shit for being drama queens, but don't think we've forgotten about you guys. Most of us have experienced a breakup. But we love you for acting like no one has ever gone through what you just went through and then putting it to a pop beat. We're here for you. So is Taylor.
---
CAPRICORN (DECEMBER 22 - JANUARY 19): 'YOU NEED TO CALM DOWN'
Leave it to a Cap to tell us everything we're doing wrong and to ask us to please, chill. We need that energy from y'all sometimes, to be honest. This must be like an anthem for you guys. Play it when you log onto Twitter to call people out for being overdramatic.
---
AQUARIUS (JANUARY 20 - FEBRUARY 19): 'MISS AMERICANA & THE HEARTBREAK PRINCE'
This song is perfect for you guys. You all secretly like Halsey, but whether you'll admit that or not, Edgy Taylor is close enough. Tag yourself: Miss Americana or the Heartbreak Prince? Either way, you're secretly judging everyone around you for living their lives.
---
PISCES (FEBRUARY 19 - MARCH 20) : 'AFTERGLOW'
We all know you're a little dramatic in your romantic relationships. Whenever you need to apologize to your boo (we're guessing very soon), crank up this song in the car and start memorizing lines. They'll come in handy for when you need to sit down and explain yourself.