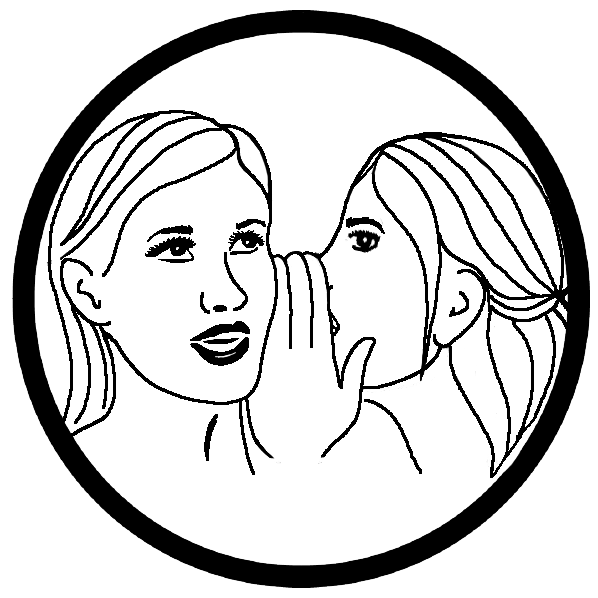 Alright you zodiac fiends, Co-Star, the astrology app, has spoken. The phone app is hyperpersonalized to your birth chart and thinks it knows everything about you — though honestly, it's your iPhone so it probably does. If you have the app, you know all too well the passive-aggressive mom that you carry around in your pocket. So we decided to compile Co-Star's snarkiest advice for you this week. Try not to take it too personally.
---
LIBRA (SEPT. 23 - OCT. 22):
Accept the fact that you have responsibilities today. As much as we all hate it, it's true. Just do your homework, study for that test and show up for class/work. That's life, Libra.
---
SCORPIO (OCT. 23 - NOV. 21):
Try not to talk shit today. We all know you have an opinion and we also know that you're yearning for a good argument this week. Sure, you put on a good debate, but make sure your argument is directed at topics and not at people.
---
SAGITTARIUS (NOV. 22 - DEC. 21):
Pretend to know what you're doing. While you probably do this every week, throw in some extra "fake it til you make it" energy. It'll help you in the long run.
---
CAPRICORN (DEC. 22 - JAN. 19):
Don't let pigs pull you into the mud today. Leave the pigs alone!!! Oink oink.
---
AQUARIUS (JAN. 20 - FEB. 18):
Remember to eat. Never forget the power of comfort food. Just crack open a pint of ice cream and go to town.
---
PISCES (FEB. 19 - MARCH 20):
You are not meant for human consumption. Stay home today. Keep interaction with others to a minimum — you know why. (Okay, we know this one is just mean, but neither the world or your stupid Co-Star app can handle your Pisces charm.)
---
ARIES (MARCH 21 - APRIL 19):
Who is hurting you? Please, don't send the answer to the Kaimin; perhaps Curry can help you answer that question. Just consider this for your own self-reflection and then reckon with the cold hard fact that the answer is almost always your own expectations.
---
TAURUS (APRIL 20 - MAY 20):
All friendship is romantic. Yes, it is. ;) Remind your friends, friends with benefits or partners that you love — or just like — them this week. We all need that validation sometimes. Your warm cozy Taurus vibes are gonna keep us all sane this fall.
---
GEMINI (MAY 21 - JUNE 20):
Your dreams can be useful, but don't take them too literally. Stay out of the clouds and get shit done! Don't waste valuable time d ayd r e a m i n g , stay on track and make those dreams happen — you know, within reason.
---
CANCER (JUNE 21 - JULY 22):
Try not to let your feelings incapacitate you. Yeah, you emotional wrecks! Keep your feelings in check this week. We appreciate you and your emotional capacity, but you are also exhausting. You got a whole semester ahead of you, don't wear it out.
---
LEO (JULY 23 - AUG. 22):
Silence your ego today. Need I say more? Do us all a favor and take it down a notch, the world will thank you.
---
VIRGO (AUG. 23 - SEPT. 22):
You got this, get ahold of yourself. You are a bit much, and you tend to spiral out. You're doing big things, maintain the focus and momentum. You STRUT when you aren't tripping on your own feet.