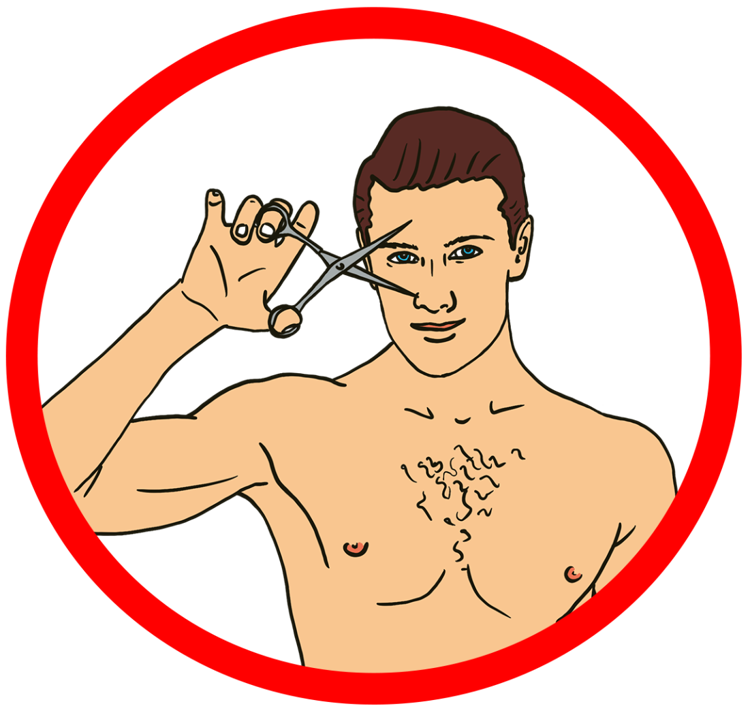 What does it mean when Mercury goes into its final retrograde of the year during Scorpio season? Absolute chaos. Lock down your lover before they break up with you or get ready for some roommate drama. It's the season of burning bridges.
SCORPIO (OCTOBER 23 - NOVEMBER 21): This Mercury retrograde is the one you'll actually thrive in, Scorpio. You love the chaotic energy that comes with cutting unworthy people out of your life, and hey, it's your season anyway! We hope you're happy, because the rest of us sure aren't.
SAGITTARIUS (NOV. 22 - DEC. 21): You keep leaving dirty dishes in the sink. That's not cute Sags, and your roommates are starting to get pissed. Mercury is calling for you to do something bold, like cleaning off your goddamn plates as soon as you're done using them.
CAPRICORN (DEC. 22 - JAN. 19): Cool it with the melatonin supplements! We know retrogrades exhaust you, but your roommates are worried you'll pass out one night and sleep through all seven of your alarms. They don't want to hear those going off while you enjoy the equivalent of a short coma.
AQUARIUS (JAN.Y 20 - FEB. 19): Not to sow seeds of discontent, but are you happy at your job, Aquarius? Mercury retrograde doesn't seem to think so. It's hitting in your career sector this go around. Take a step back and think about whether or not people cherish what you contribute. Upon review, go home and pour yourself a very large glass of pinot.
PISCES (FEB. 20 - MARCH 20): Please, we are begging you, do NOT start another fight with your significant other during this retrograde. We are all dealing with our own Mercury shit. We can't handle spending another Thursday night watching you take shots at Bodega to drown your sorrows.
ARIES (MARCH 21 - APRIL 19): Your boo has dreams of an autumn trip to the East Coast, but your wallet currently has five dimes and a (questionable?) condom inside of it. Don't call it off, Mercury is in your intimacy sector. Instead, compromise by getting drunk off hard cider and watching "When Harry Met Sally." It's basically the same thing
TAURUS (APRIL 20 - MAY 20): Not only is Mercury retrograde hitting you hard, but Venus is pretty wonky for you right now, too. You know what that means, dear Taurus? You aren't thinking clearly when it comes to love (like, more than normal though). Beware the dreaded DM from your ex. Yowza.
GEMINI (MAY 21 - JUNE 20): This Mercury retrograde is calling for you to do something bold and stupid, which is saying a lot for you. With Venus newly situated in your most romantic sector, we think it's time you clarify whether or not you've been going on study dates or more-than-study dates with that classmate.
CANCER (JUNE 21 - JULY 22): Your Sagittarius roommate is about to make you go off if they leave one more dirty dish in the sink. Normally, you'd just passive-aggressively wash it in the name of cleanliness, but this time feels different. Maybe it's the retrograde, but you're feeling feisty. Plan a fight, a move-out or an intervention, depending on your Mars placement.
LEO (JULY 32 - AUG. 22): Your emotions are the thing to look out for this retrograde, Leo. We acknowledge that for you, your emotions are always the thing to look out for, but this retrograde is different. You're feeling surprisingly vulnerable. Do something brash and out-of-character, like apologizing.
VIRGO (AUG.23 - SEPT. 22): Sweet Virgo, you talk too much. You know it. Everyone around you knows it. Mercury is in your communication sector during this retrograde. It's a big challenge, but we think it's time for you to shut up and listen to other people for a few weeks.
LIBRA (SEPT. 23 - OCT. 22): Mercury entered your finance zone just in time for retrograde. Big yikes energy there. Maybe you should have turned in that JUUL for an expensive prize when you had the chance. Spend wisely these next few weeks.