Where my Virgos at? Summer's nearing its official end, which is a bummer, we know. Just lean into that morose spirit this week. Wouldn't you know, alt-pop star Lana Del Rey has recently returned with her latest sad song collection. Let's use the chanteuse's back catalog as inspiration.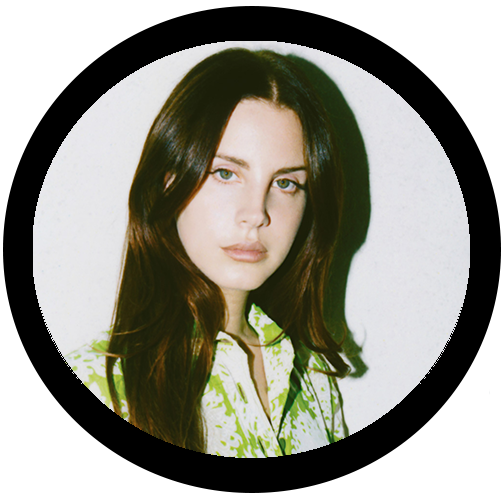 VIRGO (AUG. 23 - SEPT. 22)
Y'all are known for your practicality and level-headed thinking, which can be great. But your tendency to demand perfection can be a serious downer for the rest of us. Clearly, your Lana cut is "In My Feelings" off 2017's "Lust for Life." Calling out our fuck-ups has a time and a place, but you don't need to enjoy it so much!
---
LIBRA (SEPT. 23 - OCT. 22)
Charming and romantic, Libras don't have to try very hard to catch others' attention. Soak in the adoration with "Lolita" from 2012's "Born to Die." Own your penchant for flirtation because, as Lana says, you should be able to have your cake and eat it, too. Just don't break too many hearts, alright?
---
SCORPIO (OCT. 23 - NOV. 21)
Listen, Scorpios are great. Determined and focused, you can get shit done. Unfortunately, you often find yourself focusing perhaps a bit too much on others, leading to resentment and jealousy. Wallow in the self-pity a bit this week with "The Other Woman" off 2014's "Ultraviolence." We promise things aren't as bad as you fear, but a good cry now and again is cathartic.
---
SAGITTARIUS (NOV. 22 - DEC. 21)
The philosopher in you is in high gear this week, and we all know the modern world gives us a lot to fuss over lately. "Is it the end of an era? Is it the end of America?" Lana posits in "When the World Was at War We Kept Dancing," a vibey cut off "Lust for Life." Take her advice and throw your hands up for a little while. Give yourself a break.
---
CAPRICORN (DEC. 22 – JAN. 19)
Go against your natural conservative instincts and have some fun, y'all. Go sit by the Clark Fork and get high by the beach, just like Lana sings in, uh, "High by the Beach." The 2015 "Honeymoon" track is solid advice if you're feeling just a little too uptight. Stay safe!
---
AQUARIUS (JAN. 20 – FEB. 18)
Ah, the rebel sign. Live your best James Dean life with "Blue Jeans" off "Born to Die." Ride a motorcycle. Vape. Be the dangerous bad boy/ girl/whoever you were always meant to become.
---
PISCES (FEB. 19 - MAR. 20)
Your imaginative side is at its peak. Unlock your ability to escape reality with "Coachella - Woodstock In My Mind" off "Lust for Life." The powerful combination of two of history's most iconic music festivals is the perfect outlet while you're bored during your history lecture.
---
ARIES (MAR. 21 – APRIL 19)
Damn, Aries! Keep your energy in check and slow your roll. Or, actually, don't. Do put that caffeine-fueled buzz to good use with "Off to the Races," one of Lana's most dynamic songs. Sip Black Cristal by the pool and revel in your gorgeous, lush life.
---
TAURUS (APRIL 20 - MAY 20)
Tauruses know good things come to those who wait. The cinematic "Honeymoon" from the album of the same name is emblematic of the Taurus spirit. Slow, captivating and sure to win you over if you give it a shot: Taurus to a T.
---
GEMINI (MAY 21 – JUNE 20)
Geminis seem to get a bad rap. "They're too superficial," some say. "Why are you so materialistic?" Well, no use denying what comes naturally to you. Be the mega-star you are inside with "Money Power Glory" from "Ultraviolence." There's nothing wrong with a little ambition. Fame has its purpose. CANCER
---
(JUNE 22 – JULY 22)
Whew, Cancers. We understand you can be a little clingy at times, but this week is a bit much. Play 2012's "Without You" and get some of that out of your system. Just because Lana sings, "I'm nothing without you," doesn't make it true.
---
LEO (JULY 23 – AUG. 22)
Faithful to the end, Leos know what it's like to be truly committed to someone or something. 2012's "Dark Paradise" captures that perfectly. Okay, the melodrama is a bit much — a bad breakup is no reason to wish that you were dead — but we admire your ability to own your true feelings.