Virgo season is coming to a close, and the Libras are ready to take over. That means finding balance and harmony just in time to start studying for midterms. Read up on how to make the most of Virgo season's last few days, and how to prepare for the next moon cycle.
VIRGO (AUG. 23 - SEPT. 22)
Your moon sign has crossed paths with Neptune, leaving you in a romantic rut. Audition to be a contestant on the next season of "The Bachelor." Pilot Pete may have the face of a child, but he can fly you out of the country before it's too late. That's hot.
---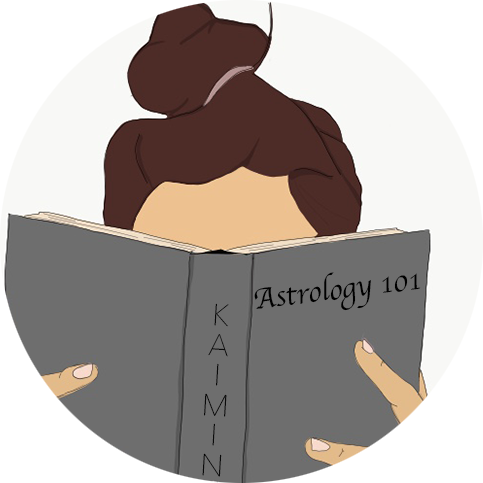 LIBRA (SEPT. 23 - OCT. 22
)
Your house of communication is out of whack, just in time for a confrontation with a close friend. Interpretive dance is the only way to get your point across, so put on some Enya and get stretching.
---
SCORPIO (OCT. 23 - NOV. 21)
You'll find a dress next time you go thrifting and it is sooo you. The lime-green plaid might look atrocious, but that's just the lighting. Get it and wear it every day; it's lucky.
---
SAGITTARIUS (NOV. 22 - DEC. 21)
Go cold turkey on a bad habit. You have several, so just pick your least favorite. Given current events, we'd suggest vaping, before you develop a mysterious lung disease.
---
CAPRICORN (DEC. 22 - JAN. 19)
Your Scorpio friend is going to buy a hideous dress and ask you if it looks good. For the sake of the vibe, just say yes to that damn dress. Later, take the offending frock and burn it as its owner sleeps. They'll wear it every day otherwise. They think it's lucky — what an idiot, right?
---
AQUARIUS (JAN. 20 - FEB. 18)
In the words of our Lord and Savior, Lizzo, you are "feeling good as hell." It won't last forever (it never does), so don't let it be for naught. Hoe it up a little, my dude. Libra-season-you can handle the emotional fallout.
---
PISCES (FEB. 19 - MARCH 20)
Your rising sign is in Jupiter, giving you a shitload of creative energy. Buy a trumpet. Start an indie band. Drop out of college. Name your first album after your high school sweetheart plus the color shirt you're wearing, like "Natasha Orange." You're gonna be a star, baby! A star!
---
ARIES (MARCH 21 - APRIL 19)
You're killing the game, babe. Keep going. Reach the stars. Don't eat any fruit this week.
---
TAURUS (APRIL 20 - MAY 20)
You'll receive a mysterious package on your doorstep. It's either a puppy or anthrax. What you do with this information is up to you, but, like ... you aren't just gonna let the puppy die in that box, are you?
---
GEMINI (MAY 21 - JUNE 20)
You started the semester in neutral, and now you're revving the gas too hard. Libra season will bring the readjustment you're looking for, but make the most of your hyper/productivity in the meantime. You know your kitchen could be cleaner.
---
CANCER (JUNE 21 - JULY 22)
Don't leave the house between noon and midnight this week. The mean streets of Missoula will not be kind to you, and you don't need that toxic energy, anyway.
---
LEO (JULY 23 - AUG. 22)
We know you're all about the macro-dose, but you won't make it to midterms without a little moderation. Let the Libra energy take over a little early and try saying no to that seventh gin and tonic tonight.