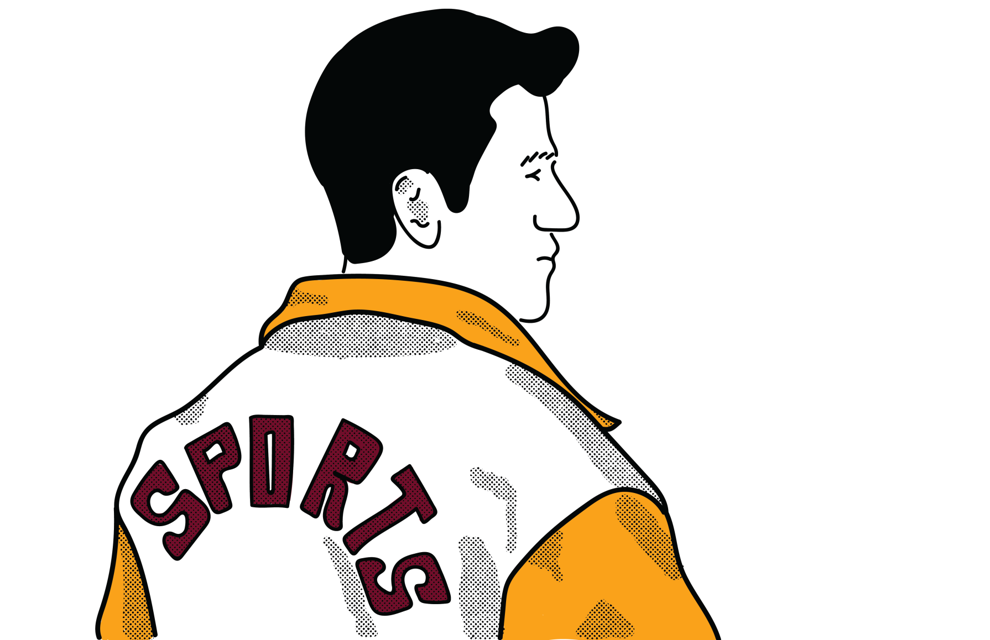 The leaves are falling and the football, volleyball and soccer seasons are all in mid-swing here at UM, which means athletes and fans are consulting the stars to see how their teams will fare. The sport your sign is given isn't necessarily your favorite, but one you align with the most and should maybe try.
SCORPIO (OCT. 23–NOV. 21):
Rugby. You don't feel a lot of fear and neither do rugby players. If you're not on the team already, then you should probably join it. Just like your view of the world, rugby is ruthless. 
SAGITTARIUS (NOV. 22–DEC. 22):
Soccer. You're always trying to make yourself a better person and there's no way to do that like watching soccer on an autumn afternoon at South Campus Stadium. You just want everyone to get along, and the lack of violence in soccer is great for this. 
CAPRICORN (DEC. 23–JAN. 19):
Volleyball. You're not the biggest fan of football because there is too much going on in the student section for you. When you're watching Griz volleyball, you can mind your business in the bleachers and watch the game. If you go to a game and no one notices you, perfect.
AQUARIUS (JAN. 20–FEB. 18):
The athletic endeavor that is reading conspiracy theories. Sure, you like sports, but to you, this is the only activity that matters. If there was a Jeopardy for conspiracies, you would win it all. You're convinced you're the only one who knows the underground-tunnels-at-UM "conspiracy." 
PISCES (FEB. 19–MARCH 20):
Ultimate Frisbee. Nothing like a little ultimate frisbee, especially in Missoula. You love making new friends and there isn't a better way to do that than to throw a disc around on the Oval, right?
ARIES (MARCH 21–APRIL 19):
Hockey. You just love watching people on ice skates slam into each other. You're not quite sure why, but it keeps you from being bored. While most look away when punches are thrown on the ice, you get excited. 
TAURUS (APRIL 20–MAY 20):
Baseball. Going to a Paddleheads game is enjoyable as long as the giant moose mascot doesn't scare the hell out of you. You can sit in your seat, eat peanuts and watch pitch after pitch.
GEMINI (MAY 21–JUNE 20):
Football! So unique and original you are. You love to go to the very first game in all maroon (and it will probably be the only game you go to, but that doesn't matter). Also a great opportunity to take a spicy Instagram photo.
CANCER (JUNE 21–JULY 22):
Hiking. Going on a hike out in the Missoula wilderness is exactly your cup of tea. The woods are comforting to you. If enjoying yourself on a hike was an Olympic sport, you'd win gold.
LEO (JULY 23–AUG. 22):
Basketball. You love the creativity on display in basketball because you consider yourself the ultimate creative mind. Also nothing helps you stand out in a crowd like wearing a basketball jersey. When UM makes it into March Madness, you *go out on a limb* and pick them. 
VIRGO (AUG. 23–SEP. 22):
The dance team? It's not exactly a sport, but you're not exactly sporty. You love watching the dance team do their thing, and you're so proud of them because no one except you understands how much work it takes.
LIBRA (SEP. 23–OCT. 22):
Skiing. Nothing helps your cute aesthetic like some photos of you on the ski hill. Also, you love hanging out with your friends on the lift ­— as long as you don't get left alone, because if that happens, skiing is NOT your sport.