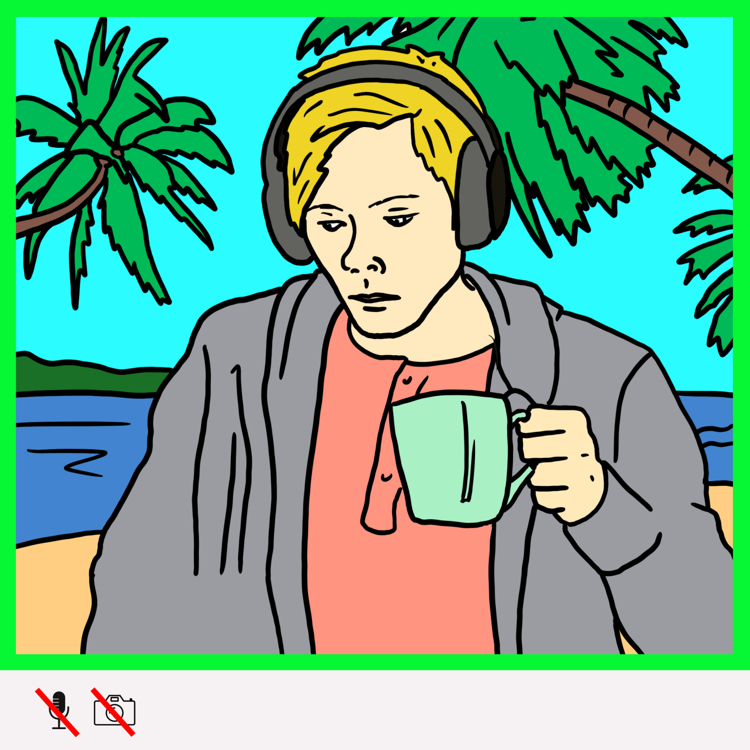 Our astrologists have had two full weeks to decipher the art of Zooming. And trust us — it is an art.
---
ARIES (MARCH 21-APRIL 19):
Your virtual backgrounds are on POINT, Aries! Thank God, too — nobody needs to see what your room looks like two weeks into this shitshow.
---
TAURUS (APRIL 20-MAY 20):
You're just so mysterious, Taurus. That big, dark, alluring rectangle… what goes on behind that always-off camera? Are you listening attentively? Shutting your eyes and lying in a prone state? Oh wait, that's just sleeping. You're sleeping, aren't you?
---
GEMINI (MAY 21-JUNE 20):
Look, if you're gonna be misting your succulents, reorganizing your closet or fluffing the mountain of 26 pillows on your bed with a Gemini-shaped imprint in the middle of the mattress, does your camera really need to stay on?
---
CANCER (JUNE 21-JULY 22):
Your focus and drive have only improved since quarantine started, Cancer. For instance, your ability to contribute to in-class discussion while lying in bed with the lights out and a blanket pulled up to your chin is just damn impressive. For your next trick? Brushing your hair?
---
LEO (JULY 23-AUG. 22):
Oh Leo, master of the "Touch Up My Appearance" button, teach us your ways! Perhaps with your tutelage, we all may one day reach the heights of your digitally smoothed glamour.
---
VIRGO (AUG 23-SEP. 22):
No pants? No problem! They only see your upper half, anyway. If you even turn your camera on, that is.
---
LIBRA (SEP. 23-OCT. 22):
Remember, your mic is hot, hot, HOT when you enter the room. Pro tip: smash that mute button before you let out your primal roar of stress. On mute, no one can hear you scream.
---
SCORPIO (OCT. 23- NOV. 21):
You're awfully quiet in the chat, Scorpio. That's funny … you always had so much to say under your breath in the lecture hall. Zoom's private messages are just perfect for you, aren't they?
---
SAGITTARIUS (NOV. 22- DEC. 22):
Honestly, thanks for taking one for the team and "raising your hand" every time the professor asks a question. Half of us probably haven't been listening, but if we have to hear our profs say "I'll wait…" one more time, we're all gonna lose it.
---
CAPRICORN (DEC. 23-JAN. 19):
You're trying hard, Cap, and we appreciate that. But for the sake of everyone in your breakout room, have you tried unplugging your router and plugging it back in? Holding a convo "en español" is easier when we can hear more than every other syllable.
---
AQUARIUS (JAN. 20-FEB. 18):
Zoom is a whole new platform for romance, Aquarius, and it's time to tune in. Every time your crush sneezes or their chair squeaks, their beautiful face fills your screen — pure magic. Make sure you're on mute, though. We can hear your heart thumping.
---
PISCES (FEB. 19-MARCH 20):
Times are tough — nobody's going to complain if your dog sits in on class, too. In fact, we can personally guarantee you can stop any productive conversation in its tracks if your classmates catch just one glimpse of — ooh your puppy is soooooo cute!