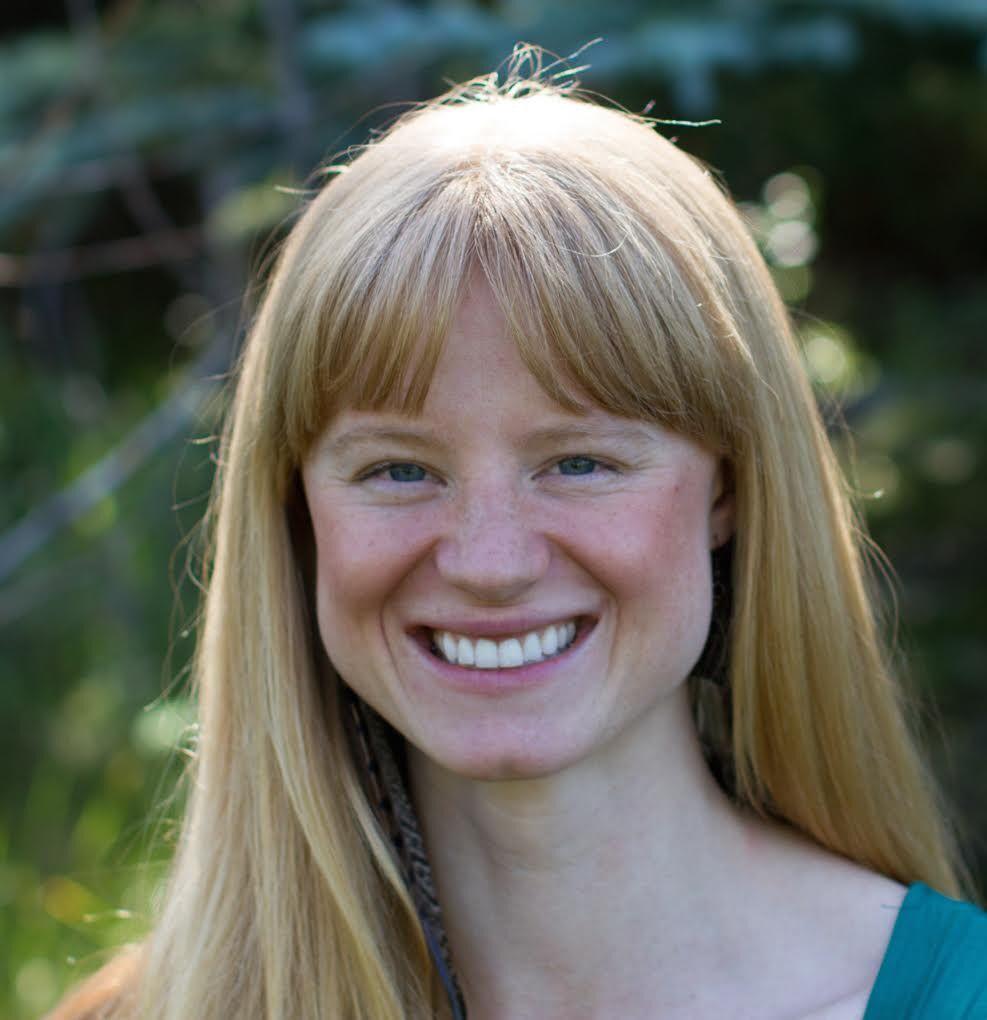 Three years ago, Emily Ruskovich won the International Dublin Literary Award for her debut novel, "Idaho." The award goes to just one book written or translated into English. Now, she is guiding students at the University of Montana. 
"I try to bring a lot of compassion of the difficulty of the writing process," Ruskovich said. "I want students to be taking risks and not be afraid of going in the wrong direction and making huge mistakes, because those mistakes are never mistakes."
Ruskovich draws from her recent experience of writing and publishing to support her students. "Idaho," a fictional psychological mystery told from multiple perspectives, was published on Jan. 3, 2017. It tells the story of a woman trying to understand events from eight years before, when her husband's ex-wife killed one of his daughters. Ruskovich said the novel is about processing grief, unlikely kinship and preserving memories. 
The novel was put on a list of 144 books nominated for the 2019 International Dublin Literary Award. This award is presented annually by the Dublin City Council in Ireland.
When Ruskovich got the news she had won the award, she had to call her editor a second time just to make sure.
"It was so unbelievable to me that I believed that my ears had lied," Ruskovich said. 
Following the success of her novel, Ruskovich was offered a tenure position at UM in February 2020. She said she was excited, but had to turn the opportunity down. Ruskovich was pregnant with her second daughter and didn't want to move during the pandemic. 
UM allowed Ruskovich to defer her move by a year, so she started teaching in August 2021. Before coming to UM, Ruskovich taught at Boise State University, but she had her eyes on Missoula.
Ruskovich earned her B.A. in English with a creative writing emphasis from UM in 2007. She said that working with the faculty, especially program director Judy Blunt, was her dream. Ruskovich said UM was her top choice of all schools in the country. 
Her husband also made the switch from being a professor at Boise State University to teaching at UM. He is also a writer and teaches literature and composition. Ruskovich said their offices are next to each other, and they have some of the same students.
"A wonderful part of our partnership is being able to talk not only about our writing life with each other but also curriculum and classroom strategies," Ruskovich said. 
With a focus on graduate students, Ruskovich spends her time teaching fiction workshops and special topics. She said her students are more like colleagues and she is honored to work with them.
Norma Barksdale is a first-year Master in Fine Arts candidate in creative writing at UM. The 30-year-old student from Oxford, Mississippi, was in Ruskovich's fiction workshop this semester. 
"[She] has taken the time to really get to know all of the workshop students' writing styles and tendencies, and gives the most generous and helpful feedback," Barksdale said. 
Barksdale said she is fascinated with the way Ruskovich explored memory in her novel. Barksdale has learned about respecting characters' voices from Ruskovich. 
Grace Butler is also an M.F.A. candidate in the program. The 27-year-old student from Waterbury Center, Vermont, said the semester has gone very well with Ruskovich. 
"Her kindness, honesty and fierce love of good writing inspire a kind of bravery in me and my own writing process," Butler said.
During her first year at UM, Ruskovich mainly focused on teaching. Now, she is working on a collection of short stories. It's under contract with Random House.
Between being a professor and a mom, Ruskovich said short stories are easier to complete with her schedule. 
"I found my stride with shorter form," Ruskovich said. "I found my voice again and I have loved working on [short stories]."