California City is an indie-rock band formed by former and current students from Big Sky Highschool in Missoula, Montana. They are: Vocalist/rhythm guitar Griffin Knoll, lead guitarist Aaron Toney, Bass player Cyrus Olsen, and Drummer Noah Woodin (absent in filming.)
Toney and Knoll met in high school freshman year french class. Combined with Olsen, and later Woodin, the group explored indie and grunge rock while still finishing high school. Some are now graduated, but the group is passionate about the band they created.
"I don't think we would play music unless we liked what we played, said Knoll. "I think that is kind of the goal of every artist."
Griffin is starting school next semester at the University of Montana. At just 17, he and his bandmates look to make large leaps for their music careers.
"We're actually planning a 2020 summer tour starting in early June, said Knoll. "Starting here (in Missoula) and ending in California City, California."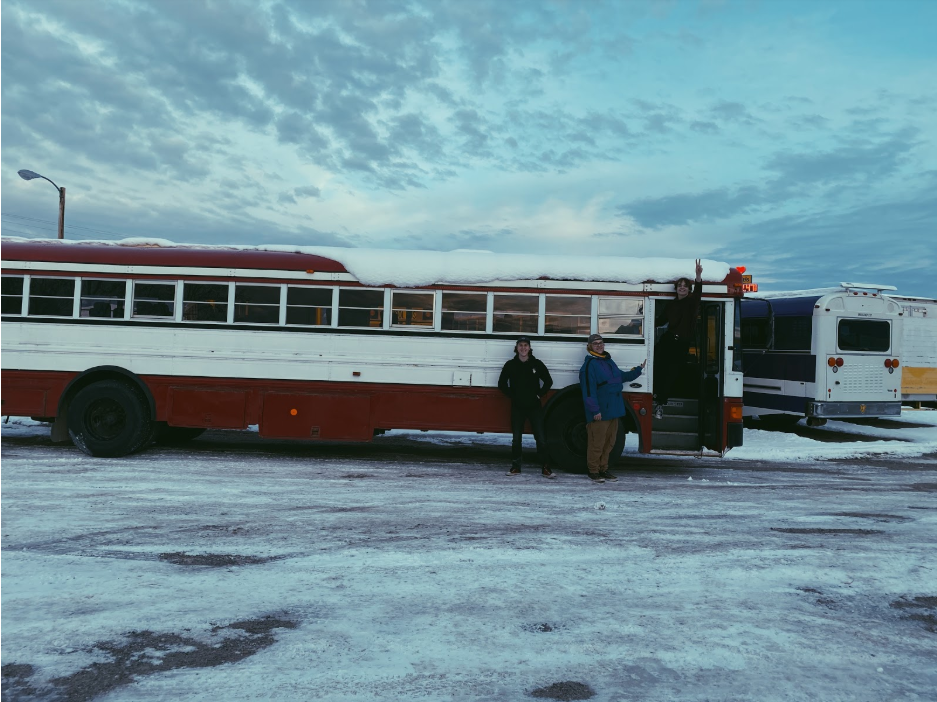 The band purchased a bus and plans to travel the Pacific Northwest, many placed where they credit their inspiration. California city, the namesake of the band, is home to only 14,000 people but has the third largest city limits in the state of California.