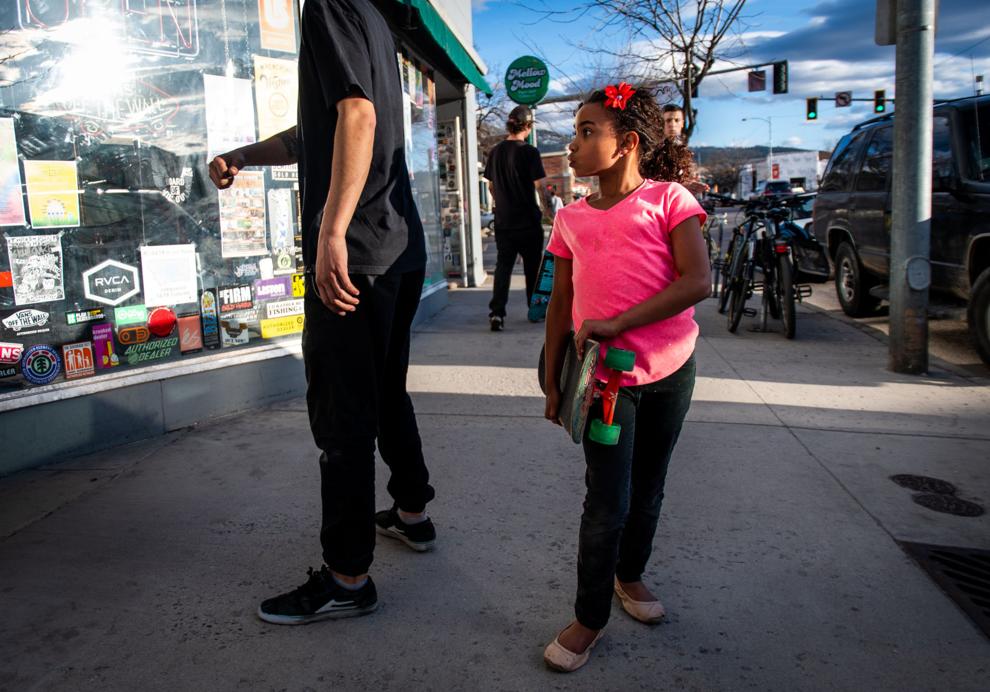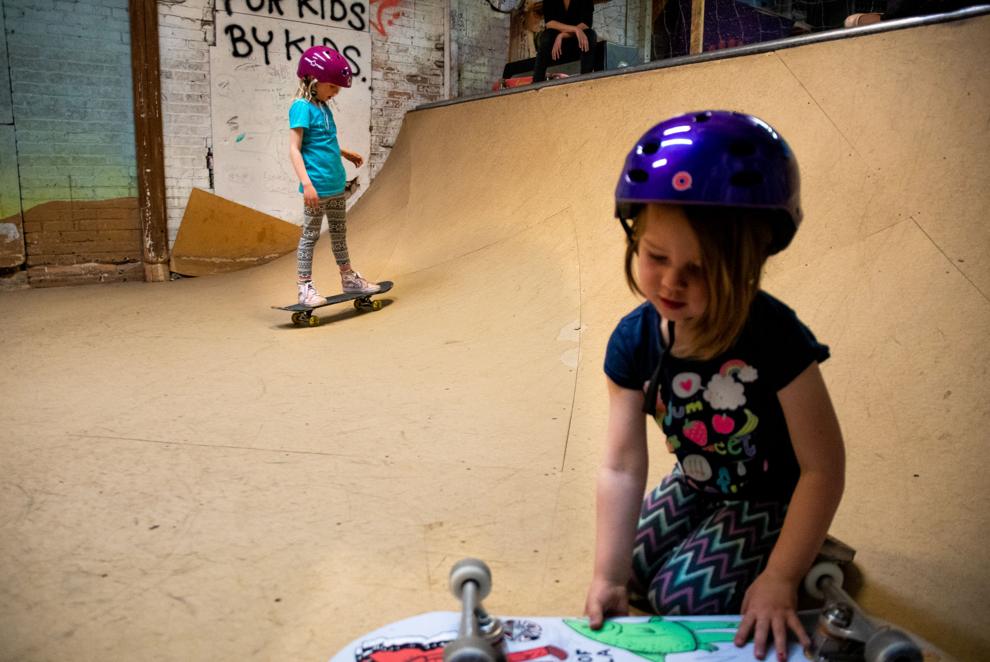 On the mini-ramp in the back Board of Missoula, young girls on skateboards practiced riding back and forth, oscillating between the steep inclines of the ramp. Occasionally, they fell, but got up soon afterwards to try again.
Just beyond the confines of the ramp, bands set up their equipment as dozens of local skateboarders and concert-goers milled and rolled around.
Once the music started, though, the children still there from an earlier Girls on Shred skate session soon left, and the skate jam began. Skateboarders stayed into the evening to practice tricks over various obstacles as live music blared out the BOM garage.
Missoula femme-forward boarding group Girls on Shred and local record label Ghost Carrot Records came together at Board of Missoula (BOM) on Thursday night, April 18, to host a skate session and concert for female and non-binary skateboarders. Other skateboarders joined, too, and many came out just for the alternative atmosphere and music. The band line-up included Missoula solo artist Tormi and "new wave" band Tomb Toad, as well as Hot Garbage, a Toronto, Canada psych rock band.