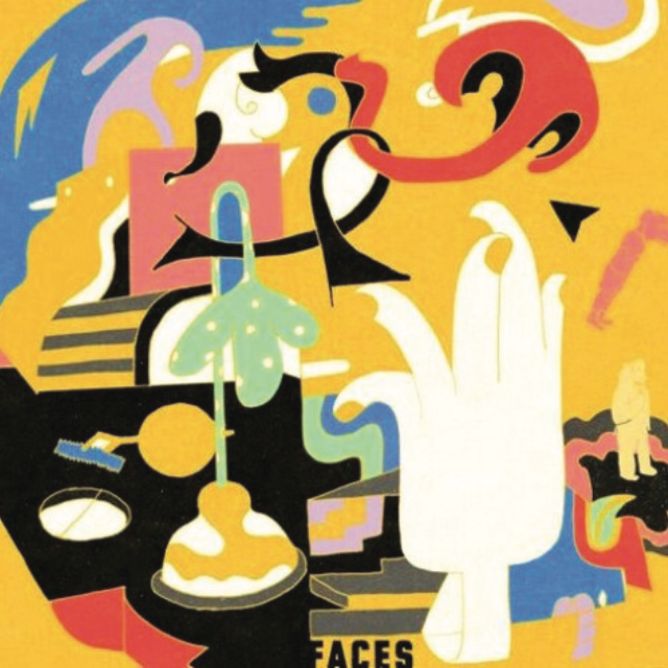 In a hidden folder of photos, drawings and notes labeled under "S0MeTh1ngs" on Mac Miller's website is a sketch of a man and an animal, covering their faces behind hand-held masks. Handwritten on the picture is Miller's name and the title of his 11th mixtape, "Faces." 
"Malcolm wanted this to be his cover" the photo title reads. More than three years after the rapper's untimely death, Miller never got the chance to release the cover. But now, Miller's untouched work has resurfaced, along with his 24-track, emotional gut-punch of a mixtape "Faces."
For the last few years Miller's team has been sifting through his vault of treasured pictures, videos, drawing and unreleased songs, and compiling them in mixtapes and short movies. "Faces" is among the treasure trove of Miller's past work as a mixtape filled with some of Miller's best rapping and collaborations with featured artists like Earl Sweatshirt and Schoolboy Q. 
As the second posthumous album after "Circles," this mixtape could have easily come off as exploitatvie. Especially because it was originally free, and is now making a record-breaking vinyl debut. 
But "Faces" is so authentically Miller,  its re-release only bolsters his legacy as a rap icon.
A mixtape about Miller's paranoid stumbling through drug-addiction, mortality and existence, "Faces" was a turning point in Miller's artistic evolution as a dark and personal look into his life as a young rap artist rising to stardom. 
"It felt like it was my world, that I felt like I could grow into my own, creatively," Miller said in the short film "Making Faces."
Over all 24 tracks of the album, including a new bonus track, Miller explores the human condition through contemplative, dark lyricism and the psychedelic sounds trademarking his later music. 
Backed by swirling jazz, Miller starts off his first song "Inside Outside" with the confession "I shoulda died already." It's strange and saddening to hear an artist say they will die years before they actually do. But "Faces'' isn't meant to be agreeable, it's meant to be honest. Every track is a testament to who Miller was — a guy trying to make sense of his mind. 
Miller's emotions permeate through his messy, emotional lyrics describing his depressive episodes, anxiety attacks and many close dances with death. "It Just Doesn't Matter" is one of the most human of all of these in depicting how addiction has overtaken Miller's life and how he's unable to stop, despite his sadness. 
"Faces" is about Miller walking that thin line between life and death, riding the high till he's too far up to breathe. But it's also about Miller purging his fear of death to enjoy life. 
These themes are most pertinent in the three songs "Happy Birthday," "Wedding" and "Funeral," which retrace the life of a man until death. The three-piece puts our universal mental and physical struggles into words, without becoming too bleak. "Funeral" is not ominous because it gives you hope that if you have a funeral, you've lived a life.
As "Faces" attests, Miller lived a life that left a legacy to who he was as an artist and a person.