The Killers have mastered their mix of synth and pumped-up backing so well that it feels like it belongs to them. Listening to "Imploding The Mirage" we can hear the influences of dozens of other bands. But who is influencing who?
Have The Killers become so solidified in our musical environment that everyone who comes close to their sound feels like a knock-off? Does that mashed-up genre of apocalypse and hope belong to them? And are The Killers that good that they deserve it?
"Imploding The Mirage" doesn't quite answer these questions. And yet, there's not a single moment that listeners wouldn't believe that this record is pure Killers. Even the songs with outside influence - like the country inspired "Blowback" - sound familiar. "Lightning Fields" sounds like something that would be playing in a Las Vegas jazz lounge. It's paired down, focusing on instrumentals that are firmly in the background. And it feels entirely new.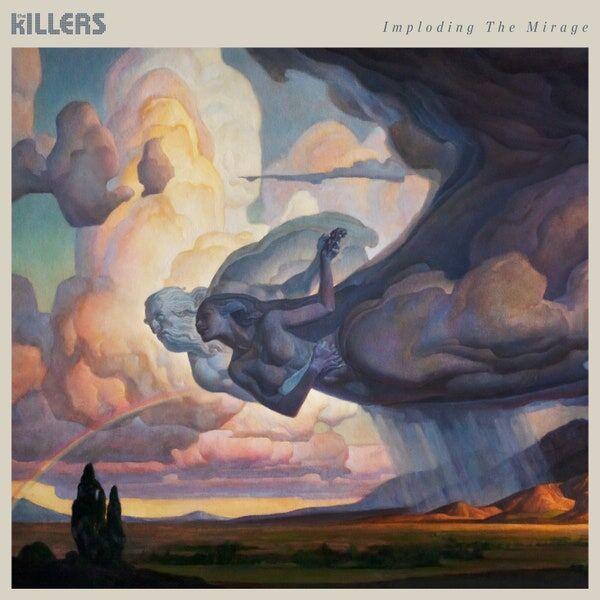 It would be easy to chalk that up to Brandon Flower's iconic voice, but that would do a grave disservice to the band that holds him up. Each instrument is so layered that it can be hard to pick it out individually. The individual work of each member doesn't outweigh the final product, but we'll be damned if it doesn't come close. Together, the band melds together everything a fan could possibly want.
The tone of the album stays the same, but the pace changes throughout. It brings a dynamic edge to the record without feeling like a rollercoaster we can't get off of. The change from mellowness to intensity is one of the things The Killers does best. Just like "All These Things That I Have Done" flips the switch, so do tracks like "Dying Breed." It's familiar while still surprising us, somehow meeting expectations we didn't even know we had.
"Running Towards A Place" could play over any manic pixie dream girl sequence in any indie movie. It's here that it seems like the band really gets into its groove, blending the sound of its past with its influences of the present.
"When The Dreams Run Dry" is victoriously melancholy. It's where Flower's voice truly soars, shocking listeners with its intensity. It comes out of left field and knocks us on our ass. This is where the band sounds like it is truly together, and that it can't be broken apart. It's the best track on the album.
Despite the band's issues with keeping members full-time and delaying this record's release, it sounds triumphant. Now, maybe it's fake. Maybe it's a money grab that came for the sanity of its members. But it doesn't sound like it. And to be frank, it's not a critic's job to guess whether that illusion (mirage, if you will) is real.
Records that make us want to cry before we even get through them are records we will cherish, even if that feeling fades. Maybe it's our pre-existing love of The Killers, maybe it's the deeply emotive lyrics or maybe it's the reminder that life can still give us good things. But no matter the reason, "Imploding The Mirage" feels like a belated birthday gift. It might be one we'd put under the bed and forget about, but it's the thought that counts.
More music reviews: