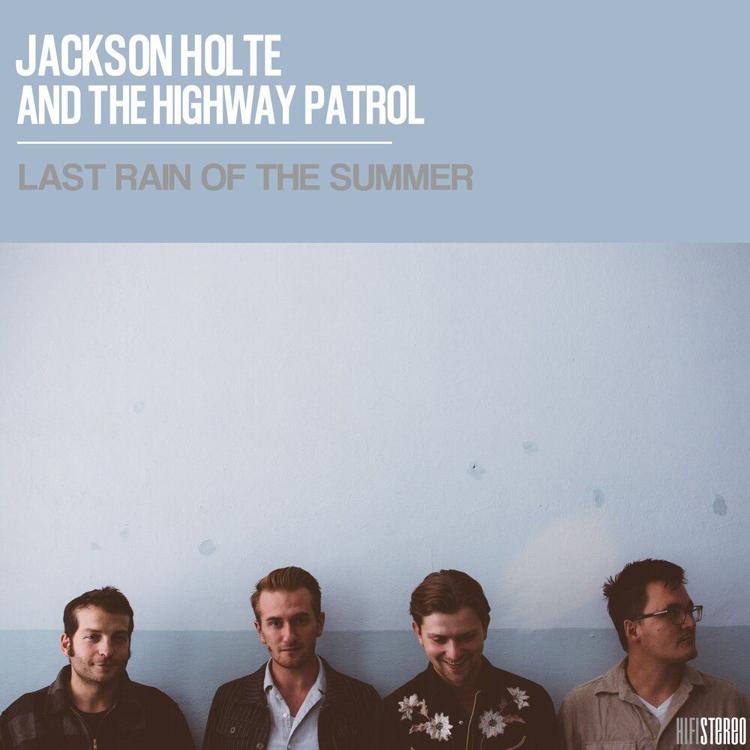 We might not be able to go kick our heels up in groups right now, but Jackson Holte and the Highway Patrol are making sure we'll have our practice for when we can.
The Missoula band's second album "Last Rain of the Summer" is a folksy paradise. It makes you want to sing and to dance and to fall in love against the backdrop of Aspen groves. This could be a hiking record or a dancing record or a sitting at home record.
It starts off sounding harder than typical folk or country. Deep bass and drums compete with lead singer Jackson Holte's deep, gravelly voice. Despite the heaviness of the instrumentals and vocals, it transitions into a surprisingly light album, complete with love songs and harmonicas (our favorites).
Holte's voice is close to breaking on "Death Knell Blues," and he conveys a certain type of frantic urgency when he sings, "If you get to heaven before I do, don't forget to tell them who sent you." It's eerie without feeling threatening. Holte's voice is rapid on "Fast Lane West," reminiscent of Johnny Cash's "Boy Named Sue" and other fast-talking country singers from the near past. It's rapid-fire, making listeners wonder how Holte can sing so damn fast. On "John Henry's Hammer," his voice is grinding. Listeners can hear the rawness of Holte's vocals that come straight from his chest.
This kind of hubbub matches up with the dive bar grunge style of the music. "Last Rain of the Summer" is something you would hear in your local brewery, but it's also something you could swing dance to at a barn party.
It's hard to stick a label on Jackson Holte and the Highway Patrol. It's folk, but it's also blues. And country. And rock. Influences from those genres bleed into each other until you've got a record that's something else entirely.
Tyson Gerhardt, Marko Capoferri and Brian Tremper on guitar, bass and vocals, respectively, give a fullness to the record that couldn't come with just Holte's vocals, no matter how good they are. The tracks don't sound like four musicians fighting for a moment in the spotlight; they sound like they just want to make good music. Together.
"Gethsemane" rounds out the album as a beautiful love song listeners don't expect. Suddenly the harshness of the previous tracks is gone and replaced with a raw sweetness. It feels like coming home from that dive bar and going straight into the arms of someone you love. We would have whiplash if this song wasn't so tender.
Listening to this record makes us feel tough.