Break out your hipster glasses and start practicing your best contemplative stare: the fifth annual Montana Film Festival starts Oct. 3.
Creators Aaron Roos and Andrew Rizzo decided last year, during the festival's fourth year, that while they would stay on to produce the event, they would pass the torch to Roxy employees new co-directors Marshall Granger and Alana Waksman regarding film selection. Granger has been involved in the festival since the beginning and has considered it one of his favorite Roxy events from the get-go. He started helping with technical aspects, like projecting movies, as well as creatively, designing the graphics for the event.
Waksman's involvement with the festival began when two of her short films were featured and one of her scripts was read aloud in an event, though she only began working for the Roxy within the past couple years. The two were cho- sen to replace Roos and Rizzo as creative directors for their shared involvement in the independent film scene.
"Rizzo expressed that he hadn't kept his ear as close to the pulse of modern independent films coming out," says Granger. "And that's something we're really passionate about."
Waksman and Granger believe that a wide range of perspectives is "kind of the theme" of this year's festival. The feature films range from the perspective of a pregnant Native American woman in "The Body Remembers When the World Broke Open," to an alt-right incel in "Cuck," to an alcoholic Louisiana reverend in "Burning Cane."
While the team doesn't keep a tally system to ensure equal representation (though it's done it before), it keeps the thought in the back of their minds when determining which films will make it to the festival. The pair accepts film submissions, but looks toward larger festivals like Sundance and Tribeca as well.
"Part of the goal is to curate a selection of films that would not otherwise come [to Missoula] but are out there and doing well in some of the larger festivals earlier this year," says Waksman.
The Montana Film Festival finds freedom to focus on independent fiction films by setting itself apart from the other film festivals in Montana, rather than competing with them.
"Because we have the Big Sky Documentary Film Fes- tival, and this theater does the Wildlife Film Festival, too, there's no reason for us to do documentary films," Waksman says. "We're not trying to be a big film festival where it's an amazing opportunity to meet all these people and get distribution ... which is what a lot of these larger festivals are for."
Instead, the festival works as a celebration of independent filmmaking without the pressures of networking and leveling up in the industry. That doesn't mean you won't meet like-minded local filmmakers and potentially collaborate with them in the future, but the goal of the festival is to act as a respite from the industrial side of filmmaking.
Along with showing 12 feature-length films, the festival touts special guests (including the writers and directors of several featured films), 22 short films, and special events in- cluding a script-reading for Vera Brunner-Sung's screenplay, "Bitterroot," and "Brunch and Bingo," a new event taking place Oct. 4, 10:00 a.m. at the Montgomery Distillery.
The Montana Film Festival runs Oct. 3 to 6. A full itinerary is available on the events website, montanafilmfestival.org.
Here is our take on some of the fest's noteworthy films.
---
ONE MAN DIES A MILLION TIMES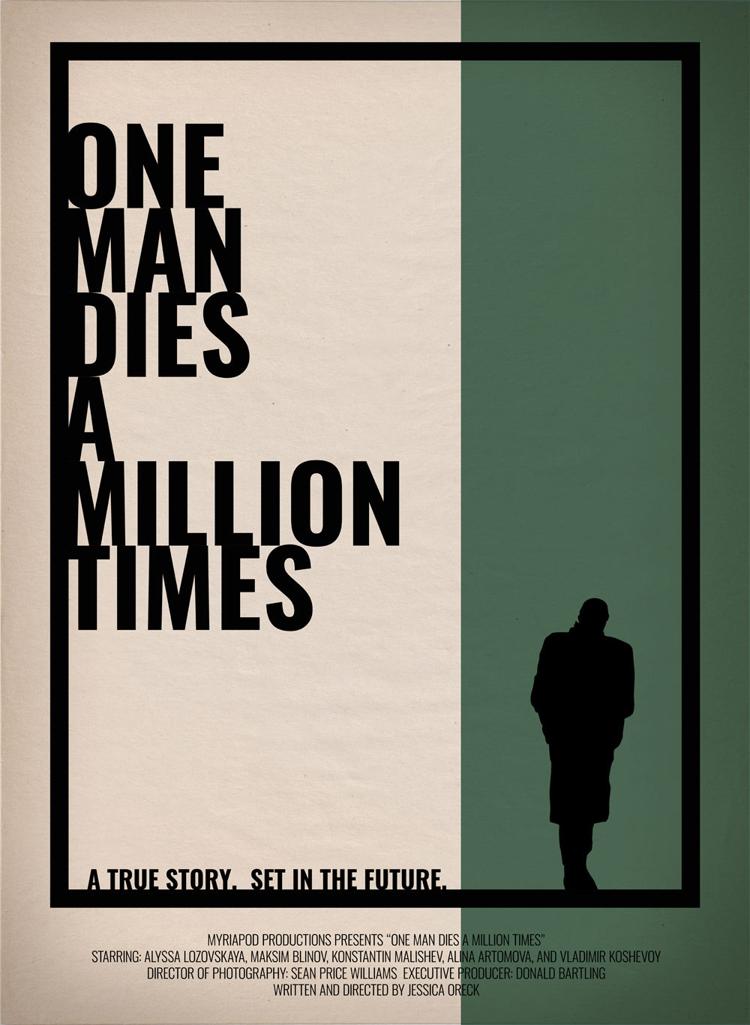 Although set in the "near future" — for no discernible reason other than to avoid expenses that come with period pieces — "One Man Dies a Million Times" is about the siege of Leningrad during World War II.
Our protagonists, botanists Alyssa (Alyssa Lozovskaya) and Maksim (Maksim Blinov), work at the N.I. Vavilov In- stitute of Plant Genetic Resources. They're equipped with a seed bank that's super important to future generations for reasons I still don't understand — I think it has something to do with genetic engineering? The movie was hard to follow because I kept getting distracted by better entertainment, like watching paint dry.
At any rate, the pair resolve to protect the diverse seeds instead of eating them to survive — sacrificing themselves (and a lot of other people who probably should have been consulted in this decision) in the process.
As their situation grows graver and the Nazis cut the town off from civilization, food becomes scarce and people begin to die en masse. We watch as the shrinking town drags one another into a growing pit of dead bodies. One corpse just lies in the street, intestines outside his body. Seriously, if you took a shot every time you saw a dead body, you'd get alcohol poisoning. As their ethical dilemma becomes more devastating, our heroes keep their resolve, resulting in a series of wildly depressing scenes and, yes, more dead bodies.
Meanwhile, we watch Alyssa and Maksim fall in love against the backdrop of a falling city. Inappropriate time for romance? Perhaps. But when your city is under siege, you've got to make time for a little joy. Even if that means making out within a football field's length of a human carcasses.
If you aren't a film buff, this movie might intimidate you. It's in Russian, primarily filmed in black and white and it moves like molasses. Still, if you work hard to pay attention, you'll be rewarded with feeling sad for the rest of your day.
All jokes aside, for someone with an attention span, "One Man" might serve as a grim exploration of humanity's most fundamental dilemmas: Do you save a few people now or an indefinite amount of people later? Can love and joy be found in the darkest of circumstances?
Additionally, the film is beautiful from a cinematic perspective. It's shot as if the movie is a series of photographs — sad, Russian photographs. If you're a fan of Russian film, Slow Cinema, ethical conundrums or implied cannibalism, this one's for you.
"One Man Dies a Million Times" plays Oct. 4 at 7:30 p.m. and Oct.5 at 1:30 p.m. Writer/Director Jessica Oreck will attend with a Q&A after the screening.
---
CUCK: THE MOVIE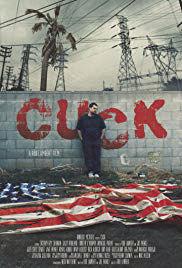 Meet Ronnie. Ronnie's 30 and lives at home with his mom. He takes care of her, gives her sponge baths, and sometimes even screams in her face. He wanted to be in the military, but failed his psych evaluation. His hobbies include watching internet videos of naked women shooting guns, watching internet videos of neo-Nazi propagandists and watching in- ternet videos of porn — usually in that order.
He hates his job, but he hates it because his boss is Indi- an. He can't get a girlfriend, but that's because he considers women to be second-class citizens. His life is terrible, but so is he. It's hard to tell if writer and director Rob Lambert (who, fun fact, is from Billings) wanted the audience to feel sorry for him or not, but I sure didn't.
Ronnie's life begins to change when he begins posting his own alt-right videos to under the username TruePatriot89, attracting a substantial following and even snagging the attention of his favorite internet racist, Chance Dalmain (Travis Hammer). Meanwhile, Ronnie starts a job "gardening" (read: making weird sex videos where he plays a literal cuck — get it? Do you get the irony? Do you get it?) for the local MILF, a heroin-addicted pornstar named Candy (Monique Parent). Through the enabling echo chamber of the alt-right web and his sexually frustrating, demoralizing new side-hustle, Ronnie's rage builds on itself as he goes down the path of no return.
It's hard to watch, and not really necessary. Again, I don't know what Lambert was hoping for from the audience. It can't be considered a cautionary tale because Ronnie was already a mess when we met the guy. Further, the sequence of events that leads to the movie's climax is absurd and ultra-specific, so there's nothing we can caution ourselves from. It does a good job of mirroring humanity's most vile aspects but offers no solution as far as what to do about it.
Writing a movie from the perspective of an incel is a bold move in any political climate, but nobody is about to feel sorry for white supremacists in 2019 — except for white supremacists.
Yes, the movie is vulgar, but it's also impossible not to talk about. For better or for worse, "Cuck" will leave its audience talking — about nationalism, toxic masculinity, and what the hell it means to be an American under the Trump presidency.
Cuck plays Friday, Oct. 4, at the Roxy. The movie's co-writer and producer, Joe Varkle, will be present for a discussion after the film.
---
BURNING CANE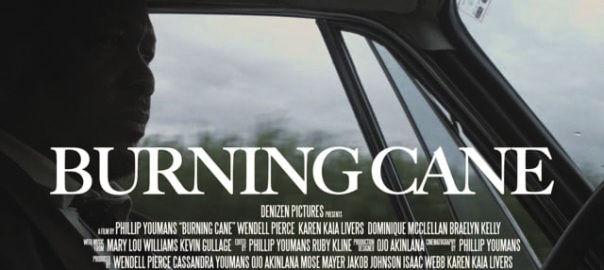 Philip Youmans was 16 when he began writing "Burning Cane," a senior in high school when he wrapped production, and 19 when the movie won both Best Cinematography and Best Narrative Feature at the 2019 Tribeca Film Festival. When people say that Generation Z will save the world, Youmans is the type of person they are talking about.
Set deep in Louisiana during burning season, when sugar cane is lit aflame to make harvesting easier, "Burning Cane" follows Helen (Karen Kaia Livers), a religious zealot as she navigates her relationship with her unemployed, alcoholic son, Daniel (Dominique McClellan). Daniel is also abusive to his wife, who supports him and their son financially. Meanwhile, her church pastor Reverend Tillman's (Wendell Pierce) wife has recently died and he develops his own problems with alcohol as he tries to reconcile with his religion in a rapidly progressing world. Helen wants to help, and a large portion of her time and energy is devoted to trying to reform the two troubled men, even when tough love is necessary.
While their stories intertwine, there is no large, overarching plot to intrude upon the characters' lives. Instead,
we follow each character individually, led only by Helen's voiceover narration to find a specific moral. No, "Burning Cane" isn't an allegory with a moral solution offered at the end. Instead, it's a snapshot, a series of vignettes to paint the broader picture of rural Louisiana's cultural history. Youmans presents Helen, Daniel and Rev. Tillman to us so that we may observe issues such as addiction, abuse and reLigion in the modern day without overwhelming us with a message. The plot moves organically, even if that means it can feel slow. We're allowed to experience these characters as they are, without rigid expectations that come with more conventional plots.
Youmans wanted to explore the relationships between mother and son as well as church and community. His goal is to tell honest, black stories. With a debut such as "Burning Cane," written with such wisdom and directed with such precision, it's safe to say that he's doing just that. "Burning Cane" is an impressive feat for a director of any age to ac- complish, and it's safe to say that the film community is anxiously awaiting what comes next for Youmans.
"Burning Cane" plays Oct. 4 at 4:30 p.m and Oct. 6 at 6 p.m.
---
MICKEY AND THE BEAR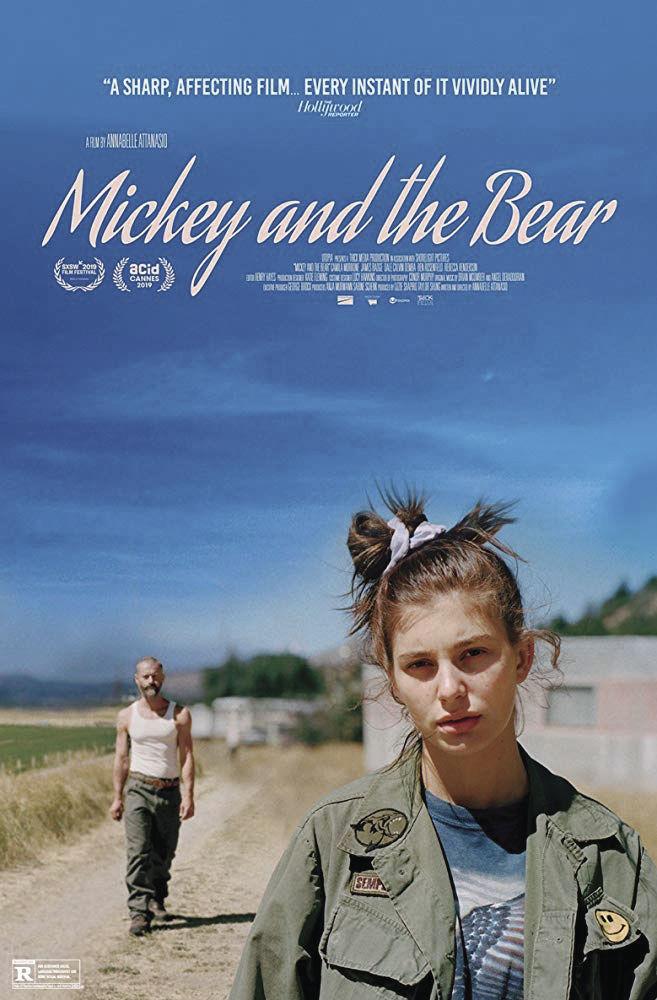 Annabelle Attanasio chose our very own Anaconda in which to film her directorial debut, "Mickey and the Bear." The film tells the story of Mickey Peck (Camila Morrone), a high school senior tasked with taking care of her veter- an father, Hank (James Badge Dale). Suffering from PTSD, alcoholism and opiate addiction, Hank isn't winning any "World's Best Dad" mugs anytime soon. He's unemployed, leaving Mickey to work at a taxidermist in order to supple- ment what his veteran's benefits don't cover. The only time he'll mention Mickey's mom, who died of cancer, is when he's so fucked up that he's mistaking Mickey for her. When Mickey isn't bailing him out of jail, she's portioning out his oxycodone. If she's having an especially unlucky day, she gets to clean up his vomit.
Still, he's her dad and she loves him. If he calls from jail, she's going to bail him out and if he ODs, she's going to help him.
Mickey might think she's content with her life, but she's not. Her boyfriend, Aron (Ben Rosenfield), is fine for a while (discounting his utter lack of ambition or personality), but is quickly and easily tossed aside when she meets new student Wyatt (Calvin Demba), someone who she perceives as worldly — because of his British accent, one can only presume. Meanwhile Leslee (Rebecca Henderson), a VA psychiatrist, becomes something of a mentor for Mickey after catching her stealing a prescription paper from her office. Eventually, Mickey is inspired to apply to a college in California. Turns out Mickey has bigger dreams than Anaconda after all. Don't we all, girl, don't we all.
But even if they could afford it, Mickey doesn't know if she can leave her dad in order to pursue them.
Attanasio has done a wonderful job illustrating a com- plicated, multilayered tragedy of a father-daughter relationship. With finesse, she tackles a subject too rarely addressed: How do you break up with your toxic parent? How do you cut those ties of codependency and allow yourself your own life, even if your parent can't handle it? — and in Hank's case, likely can't survive it. Morrone and Dale both offer truly stellar performances, bringing the characters to life in a heartbreaking, illuminating movie set in our own backyard.
"Mickey and the Bear" will make its Montana debut Oct. 3 at 6 p.m. Writer/director Annabelle Attanasio and co-producer Jeri Rafter will be there.
---
THE BODY REMEMBERS WHEN THE WORLD BROKE OPEN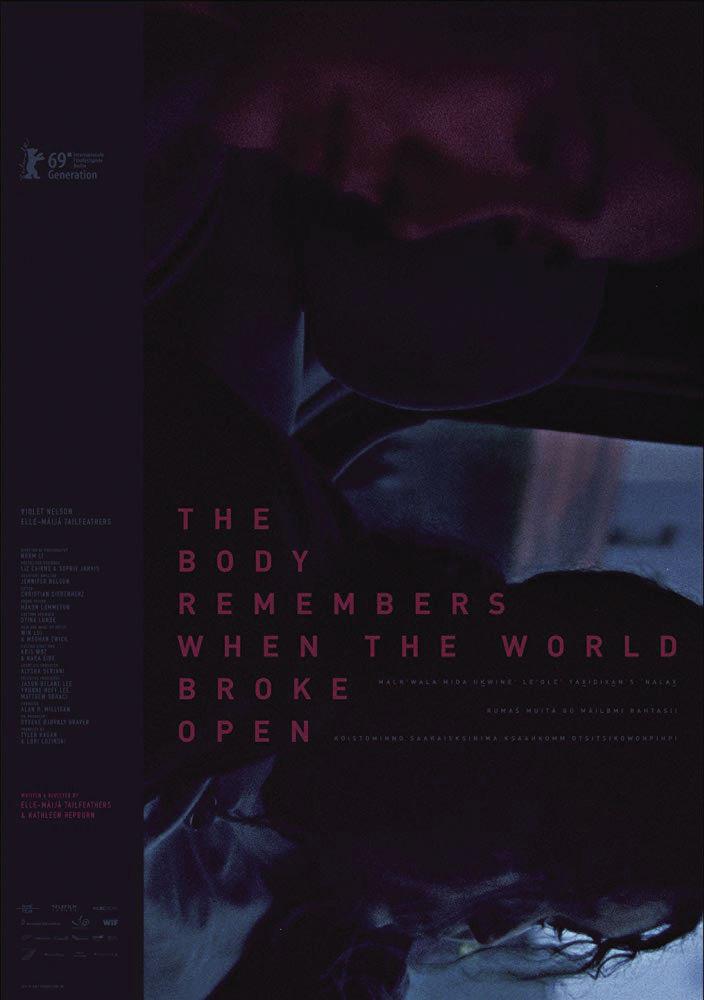 "The Body Remembers When the World Broke Open" is based on a true story experienced by co-writer, director and actor Elle-Máijá Tailfeathers. The film follows Rosie (Violet Nelson) and Áila (Tailfeathers), two Native women of vastly different socioeconomic backgrounds, through an hour and 40 minutes of their lives. After Áila gets an IUD, she runs into Rosie — crying in the rain, barefoot and pregnant, while her abusive boyfriend screams at her from across the street. Áila notices Rosie is bleeding and asks at two different points if she should call the police. Rosie's response: "Are you fucking deaf or something?" She's harsh, abrasive — but ultimately more scared of Áila than Áila is of her. Despite Rosie's uncertainty, Áila takes her home to get her help. The women, through a brief encounter, leave lasting impressions on each other's lives.
The movie has enough strength and message that it can afford to be soft and understated. The humor is as subtle as it is seldom, never straying from each character's organic nature. As Rosie and Áila share a cab, Rosie creates an elaborate lie about Áila being her alcoholic sister on her way to rehab. How proud their dead mother would be. How hairy their white, military dad's arms were before he died in Afghanistan. Hilarious? Maybe not. But the women share enough tense chemistry on screen to pull it off. They carry us through a movie that takes its time with a minimal plot and doesn't rely on cheap jokes or melodrama to avoid losing our interest. I don't wield the necessary attention span to enjoy most movies in the mumblecore-y, hyper-realistic genre, but these two characters helped me stay still for the full movie and want to watch more.
Tailfeathers says the movie is about the sovereignty of the body, and "being able to have the right to choose to have a child and have the right to raise that child. It's been this fundamental rupture of Indigenous community: this removal of our children, this fracture of our families and our communities, which has done so much damage."
Do Rosie and Áila develop a Hallmark friendship? No. But they impact each other, and impact the audience in the process.
"The Body Remembers When the World Broke Open" plays Oct. 6 at 6:30 p.m.
---
STRAY DOLLS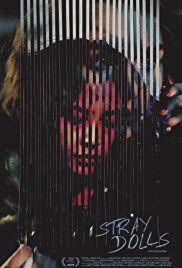 After escaping a life of petty crime in India, Riz (Geetan- jali Thapa) immigrates to the city that never sleeps: Poughkeepsie. Taking pity on Riz, motel manager Uma gives her a job as a housekeeper in exchange for a room at the Tides Plaza Motel. There Riz meets Dallas (Olivia DeJonge), with whom she'll be sharing her room. Dallas responds to the news with racism ("What are you, Mexican or something?") and thievery. Dallas takes all of Riz's cash and valuables, agreeing to return them only if Riz steals from fellow motel guests.
Despite having fled India so she wouldn't have to do ex- actly this, Riz is desperate and does as she's told and steals a huge brick of cocaine from local drug dealer Sal (Samrat Chakrabarti). Riz brings the coke back to Dallas and with the help of Uma's son and Dallas' trash boyfriend, Jimmy (Robert Aramayo), they sell it for cash. They use the money to get out of Poughkeepsie and start their lives over. Dallas starts a nail salon called "Dallas' Diva Nails." Riz becomes a paralegal. The end.
Just kidding. They stole a brick of cocaine — did you really think they'd just get away with it?
What follows is a series of crimes more severe than anything Riz escaped from back home. What follows is also a lot of ambient lighting, sex, drugs and rock and roll content and a strong, complicated female friendship. Imagine if "Spring Breakers" had a baby with "Thelma and Louise."
The movie is about the desperate measures disenfranchised people (specifically women) will go to in order to gain any semblance of control over their lives. At some points, this theme shines through, like the scenes where Riz talks to her mom over a payphone, lying about how well she's doing in the land of the free. But sometimes it gets drowned out by the badass grandeur of crime dramas. The group sex, the blonde crime wigs, Miranda from "Sex and the City" being there with a Russian accent. These might make "Stray Dolls" more palatable to watch, but they call into question how seriously the movie wants to take itself.
Instead they allow the viewer to choose. If we want to watch through the "Spring Breakers" lens, we can enjoy a crime drama rife with pretty people doing bad things at high stakes. If we instead choose the "Thelma and Louise" route, the movie has much to say about female friendship and the desperation that comes with living within a socioeconomic system rigged against you.
"Stray Dolls" plays Oct. 4 at 2 p.m and Oct. 5 at 6:30 p.m.