Square boxes painted on the ground sat six feet apart around the towering fire lookout at Fort Missoula. About 25 people sat in lawn chairs situated inside the painted boundaries. Most wore masks, despite being seated outside.
The crisp autumn air of that mid-September evening was betrayed by the heavy smoke. The audience wrapped themselves in blankets and prepared to watch Montana Repertory Theatre's newest play, "The Fog," on its opening night.
"Hello, ladies and gentlemen, and welcome back to theater," Michael Legg, artistic director of the Montana Repertory Theatre, said.
"The Fog" is a 45-minute play written by Jean Ann Douglass. It's also the first UM-associated theater production presented since March.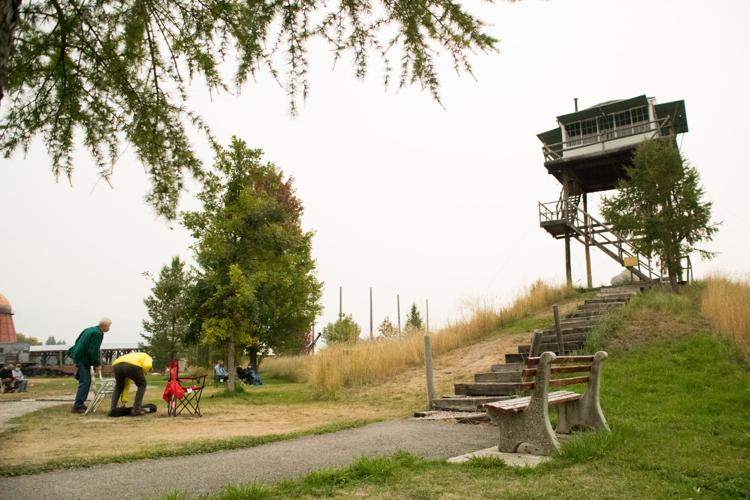 Every year, the Montana Repertory Theatre commissions the "Plays on Tap" series, a collection of original, short and site-specific plays. In the past, they've performed in offbeat places like hotel rooms and cars. But an indoor set wasn't an option this year. Without ticket sales at the door, it raised the question: Could theater survive during a worldwide pandemic?
"I've seen a lot of theaters closing, or trying to transition to a Zoom-based platform, but I didn't want to do that," Legg said. "I already spend four-to-eight hours on my computer every day, and I didn't want to add to that number."
Legg had to think about live performance differently to avoid transitioning to online theater. He was already armed with the unconventional experience from "Plays on Tap," so hosting the play outdoors didn't seem like such a stretch. And Legg had just the place.
He always loved Fort Missoula. Montana's rich history was interwoven through every inch of lush lawn and old log. More than anything, Legg was always captivated by the ancient fire tower overlooking Missoula and knew it would be the perfect performance space.
Next was finding a play. He reached out to playwrights across the country to see who could devise a piece in which the characters never physically came into contact with one another — without the play referencing COVID-19. If theater was going to survive, creating contactless plays that existed outside the pandemic was essential.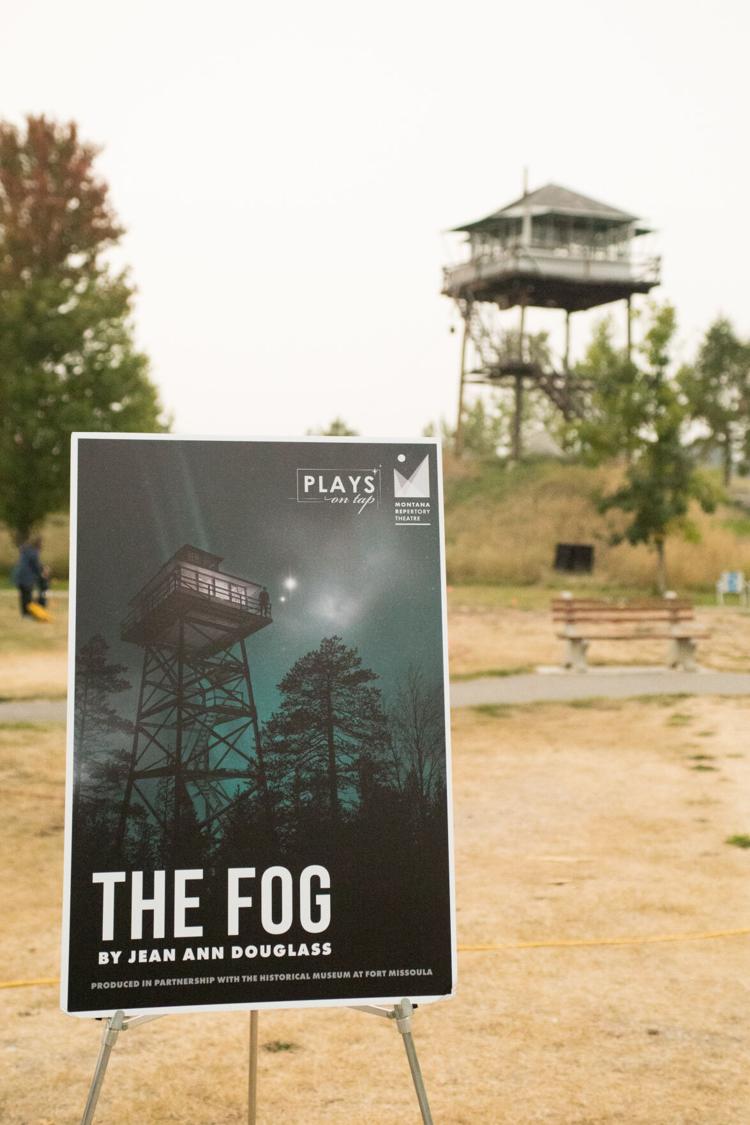 Legg had worked with Douglass before and had always enjoyed her work. When he contacted her in July, Douglass mentioned she had an idea based on Timothy Egan's book, "The Big Burn," a historical account of the U.S. Forest Service and the Great Fire of 1910.
The book describes a devastating wildfire that burned 3 million acres across Montana, Idaho, Washington and parts of British Columbia. Theodore Roosevelt acted as the protagonist of the book, battling Congress for increased conservation efforts with his head forester, Gifford Pinchot, by his side.
Though Roosevelt was an admirable main character, it was actually Pinchot who inspired Douglass' play.
Pinchot lost his fianceé, Laura Houghtelling, to tuberculosis before the couple could marry, but he never gave her up. He was convinced he could communicate with her in the afterlife, and proceeded with the wedding after her death. Essentially, Pinchot married a ghost.
"Gifford Pinchot is a perfect example of a daguerreotype boyfriend, handsome and moody and private, and unusually dedicated to the one woman in his life, even after her death," Douglass said.
Douglass centered the story around a fanatical Pinchot (played by Mark Plonksy), his ghost wife, Laura (performed by Erin Agner), who sits bored in the fire tower all day long, and a recent graduate of forestry named Gil, recently hired by Pinchot to work on conservation projects.
She wrote the play in her Brooklyn apartment with windows that look out at big, green trees on her street. Legg would send Douglass pictures and videos of the fire lookout to give her a sense of location for scenes.
Legg said scripts can take a year to write, often longer. Douglass wrote "The Fog" in less than three months, but continued to tweak the script until opening night.
Stephen Jay Clement, a UM sophomore who plays Gil, said they rehearsed over Zoom. Rehearsals at the lookout waited until three days before the show. He also said it was loud.
"When we were rehearsing the night before the show, there were people playing bagpipes across the road, we heard someone using a chainsaw and there was a football game going on," Clement said. "It was kind of funny, but that's just a part of a live performance."
"The Fog" presented itself as a live performance that was part love story and part cautionary tale. As indoor theater and performance suffer from COVID-19, some creative professionals are unwilling to give up their craft.
"We have an opportunity to reimagine what storytelling can be," Legg said.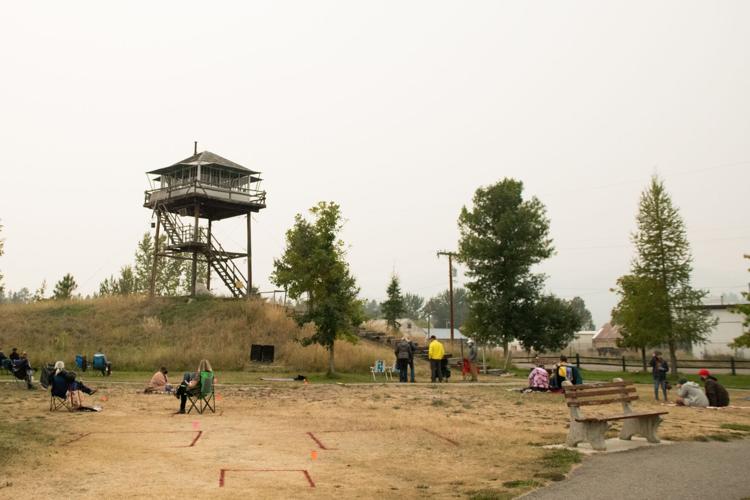 More socially-distant arts and culture stories: