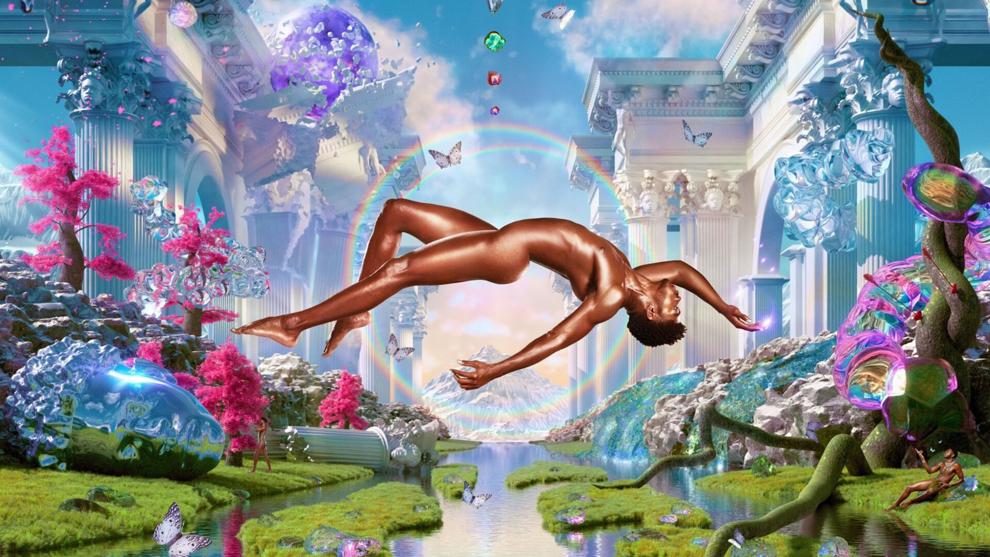 After his record-smashing success in "Old Town Road," Lil Nas X could have easily ridden off into the sunset and basked in the success of his popular, country-filled single. But Lil Nas X can't be written off as a one-hit wonder. 
And he certainly can't be put in a box. 
The 22-year-old gay pop star does what he wants, and if his debut album "MONTERO" is a testament to anything, it's that he's not afraid to show it. A 15-track album featuring a posse of trade-name pop stars, "Montero" is a bold and honest glimpse at the man behind the glam (and the memes). 
Lil Nas X's album opens with "MONTERO (Call Me By Your Name)," a title track named after his birth name — Montero Lamar Hill. But this song isn't about him; it's about his lover. Drawing a parallel to the protagonist who called his lover by his  own name in the gay icon film "Call Me By Your Name," Lil Nas X refers to his mystery man as "Montero." Backed by two entrancing chords and a memorable chorus, the track is shamelessly lustful, but also deeply personal. In other words, it's addictive, and the music video will have your eyes glued to the screen.
A visual spectacle of Lil Nas X being seduced by a snake (played by himself, casually), descending a stripper pole to hell and lap dancing the devil, "MONTERO" unapologetically uses biblical references to forge Lil Nas X's sexually-driven narrative. It's the running theme line for most of Lil Nas X's album, which is full of clapbacks at critics and conservatives. 
Nas X boasts his defiance the most in the triumphant "INDUSTRY BABY," where he reminds fans "long ago on the road/I got what you're looking for." The melody is tight and the tone is arrogant, but Lil Nas X can back up his cockiness with smart lyrics, supported by Kentucky rapper Jack Harlow. He also doesn't pull his punches. With verses like "I don't fuck bitches, I'm queer," Lil Nas X both works to normalize homosexuality in the rap industry and fully embraces his queer  status as a popstar. 
As an artist who constantly shatters sexual and racial hierarchies in pop, it's unsurprising that Lil Nas X also blurs the lines between genres. "MONTERO" is a mixed bag of pop, rap, '80s rock and R&B. A few of his songs are absolute headbangers, backed by '80s rock bombast, trap beats and hardcore riffs on flamenco guitars. The defiant track "DEAD RIGHT NOW" is one of the most memorable mixes, boasting gospel "hallelujahs," synth strings, Doja Cat and a tasteful helping of pilates references. 
Even if this album is bursting with heart, it's not perfect. Lil Nas X can carry a pop song, but sometimes his efforts end up a little half-baked. Without the music video, "THATS WHAT I WANT" reverses to the mainstay, pop clichés. His lyrics aren't always engaging, even if they pack a heavy punch, and his vocal abilities still remain slightly unknown. 
But that's fine, because his songs still address the more relatable aspects of his journey. "MONTERO" is successful because it bridges that gap between Lil Nas X and Montero Hill, producing an album that makes every crazy and chaotic moment personal.