Disney knock-offs are painful to watch. They're like that classmate in the school talent show who thinks she has the voice of an angel but misses every high note in "Hallelujah."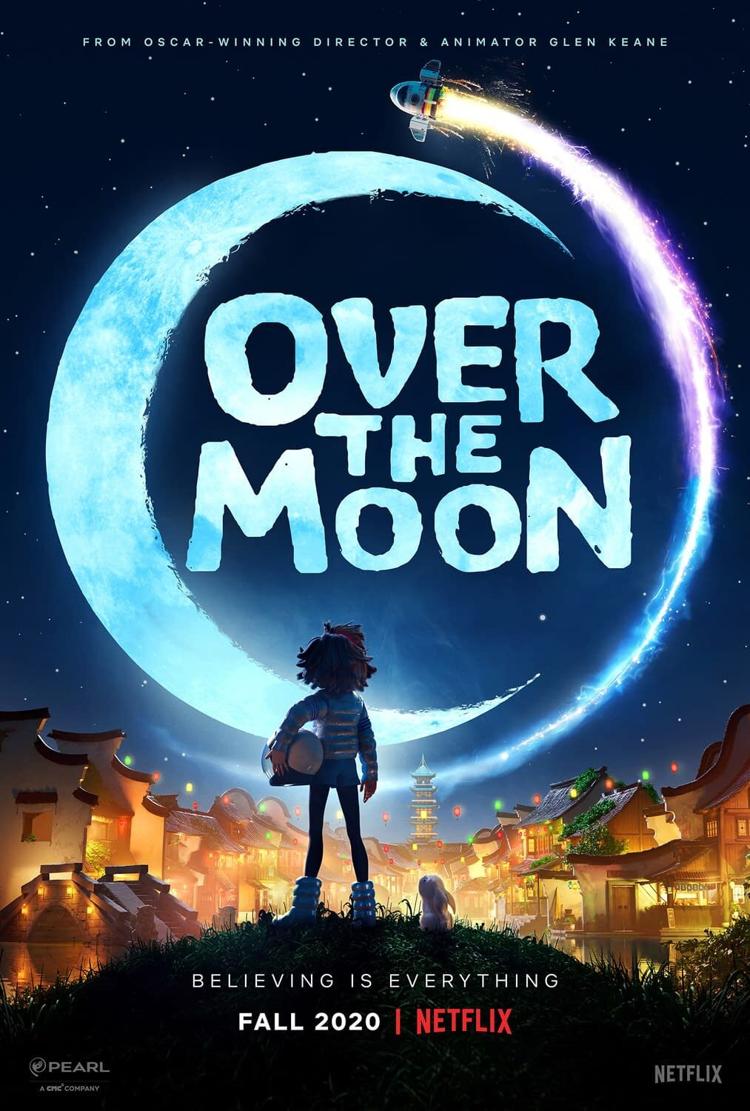 Movies like "Delhi Safari" and "Legends of Oz: Dorothy's Return" attempt to get by with celebrity voice actors and inane songs, but fail to achieve the depth, sophistication and heart that made classics of films like "Beauty and the Beast."I was ready to hate "Over the Moon." It seemed like another cartoon looking to fill the mouse house's shoes, this time from former Disney animator Glen Keane ("Dear Basketball").
But while Keane and his team rely heavily on the tropes that came before, they pack enough creative punch to make the film stand on its own.
Our protagonist is Fei Fei (Cathy Ang), a teenager who, shockingly, has a dead parent. Her dad (John Cho) finds a new fianceé (Sandra Oh), whom Fei Fei hates. Using her scientific smarts, she crafts a rocket ship to take her to the moon and prove the existence of the Chinese goddess, Chang'e (Philippa Soo). Fei Fei hopes that her dad will learn from the goddess, who has never let go of her lost love, and not remarry.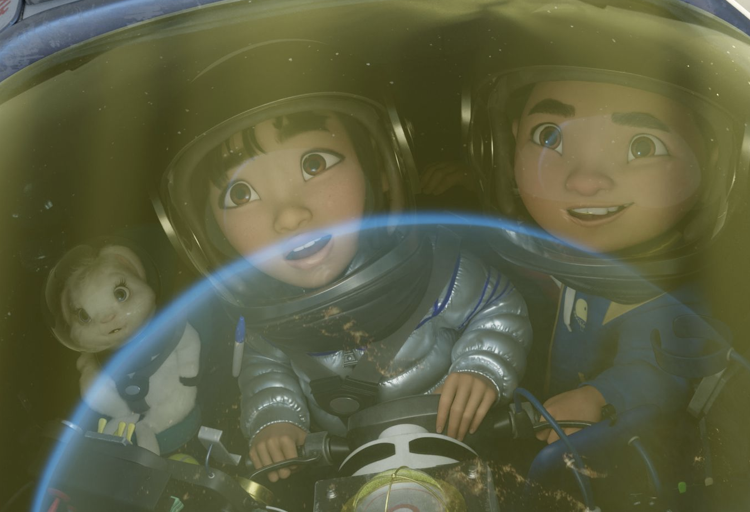 The plot introduces potentially interesting threads, like Fei Fei's rivalry with her stepbrother, Chin (Robert G. Chiu). But the film is undermined by uneven pacing and the unfortunate use of Disney-esque clichés. It would have been better without tired tropes like "no one's ever really gone" or the annoying comic relief by a notable voice actor (Ken Jeong as a dog-like pangolin named Gobi).
But what the film lacks in content, it makes up for in presentation. The kingdom on the moon is gorgeously animated, and its gummy-like design helps it stand out from the countless other animated worlds we've been introduced to. The film's vocal talents, particularly Soo, are strong and never feel like they're just celebrities talking into a microphone.
The songs, written by musical theater alumni Helen Park ("KPOP"), Christopher Curtis ("Chaplin") and Marjorie Duffield ("Someday"), are a hodgepodge of bangers and stinkers. The exposition-heavy "Mooncakes" comes across as a "Belle" wannabe, and "Love Someone New" is painfully on the nose when conveying the film's message. "Rocket to the Moon," though, is a soaring, memorable ballad for Fei Fei, and the villainous rap song, "Hey Boy," slaps way harder than it has any right to.
"Over the Moon" won't become an animated classic, but it has enough to distinguish it from similar offerings. If you're tired of watching "Frozen II" with a kid on repeat, this trip to the moon will be worth an hour and a half of your time.
More movie reviews from Clint 'Clinton Tarantino' Connors