As disastrous as 2020 has been, the world's prayers have been answered with a shred of good news: a good Hollywood comedy.
Granted, "The Broken Hearts Gallery" is far from a masterpiece, and it's not even as good as last year's "Good Boys."
But in our lackluster era of "Holmes and Watson," "Coffee and Kareem" and anything Adam Sandler shits out — bereft of talented actors, visionary directors or, you know, anything funny — we should take whatever we can get.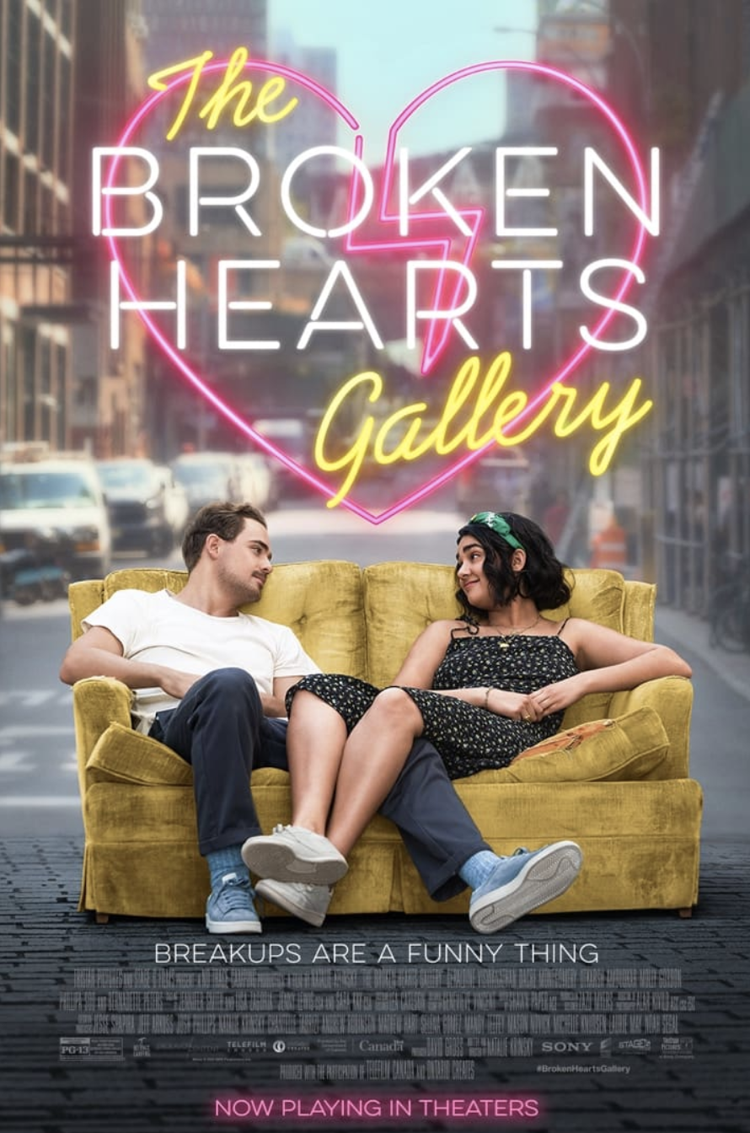 First-time director Natalie Krinsky takes the audience on the journey of Lucy Gulliver (Geraldine Viswanathan), an art gallery assistant trapped in a past filled with exes. Lucy isn't just nostalgic; she hoards mementos of past relationships in her house.
When her roommates (Molly Gordon and Phillipa Soo) force her to move the junk elsewhere, she stumbles across a start-up called the Chloe Hotel and its owner, Nick (Dacre Montgomery), who's cynical about love. The two get the idea to fill the empty building with Lucy's trinkets as well as the possessions of other hopeless romantics.
They transform the collection into The Broken Hearts Gallery with the intention of helping attendees, and — gasp! — Lucy and Nick, through their relationship woes.
A fantastic ensemble cast elevates this clichéd plot. Gordon and Soo are particularly entertaining, and it's a shame they don't get more screen time. Their deliveries ensure that even the weaker jokes at least get a smile, if not a laugh.
Krinsky has more visual flair than most comedy directors working today (looking at you, Etan Cohen). She uses framing and lighting, and the occasional editing trick, to deliver punchlines. The camera shifts its focus a bit too much, but in the grand scheme of comedic filmmaking, who cares?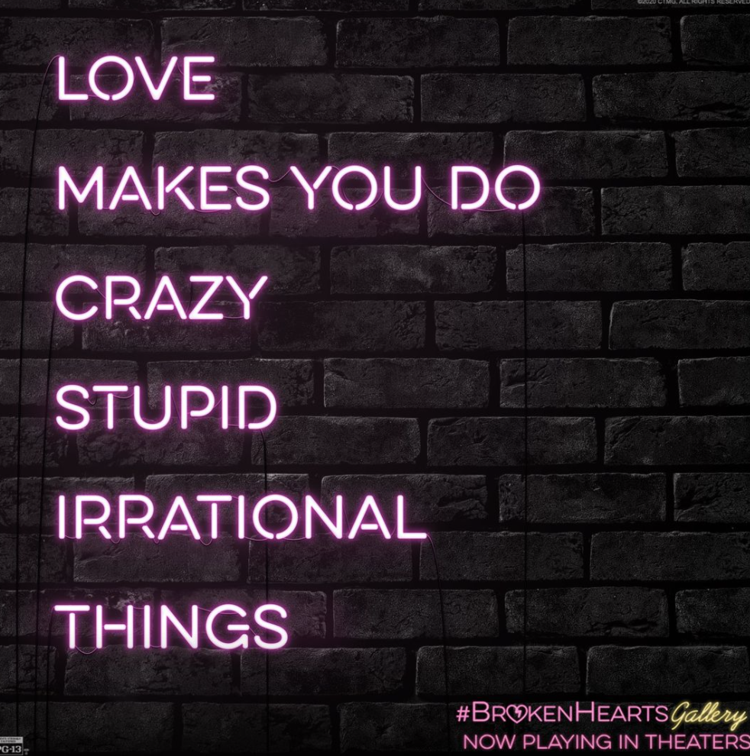 Unfortunately, that isn't the only problem with "The Broken Hearts Gallery." The rom-com tropes get harder to stomach in the third act, when we're treated to not one but TWO forced arguments that split our lovers apart. In addition, a minor twist revealing why Lucy hoards her trinkets comes out of nowhere and feels entirely unnecessary.
And there are so. Many. Shitty. Pop. Songs.
Still, Krinsky and the cast sometimes warp the routine plot points to create genuinely heartwarming moments. The story's themes of coping and adulthood will particularly resonate with college students.
"The Broken Hearts Gallery" won't go down in history as a comedy classic. But it will ensure viewers who are missing their "Anchormans" and "Superbads" that the genre may not be dead after all.
And in a COVID-19 world, we could all use a good laugh.