It was hard to keep my walk from becoming a run as the smell of overpriced popcorn filled the air. My "BoJack Horseman" binge had kept me content for the last five months, but the craving for moderately comfy cushioned seats was getting harder to ignore.
And now, at last, I could finally go watch a movie in theaters.
But would AMC 12 be a breeding ground for COVID-19? I decided to check the website to see what was in store.
A couple clicks took me to the AMC Safe and Clean (Some genius thought to trademark that name) policies. There was a grocery list of safety procedures you'd expect from a pandemic-friendly business: mask-requirements, extra sanitization, social distancing, etc.
Apparently, AMC is teaming up with Clorox for the cleaning it makes its staff do. I love it when my well-being is in the hands of a corporate sponsorship deal. Hey, at least the description of the cleaning used fancy words I haven't thought about since high school chemistry, like "ions" and "electrostatic."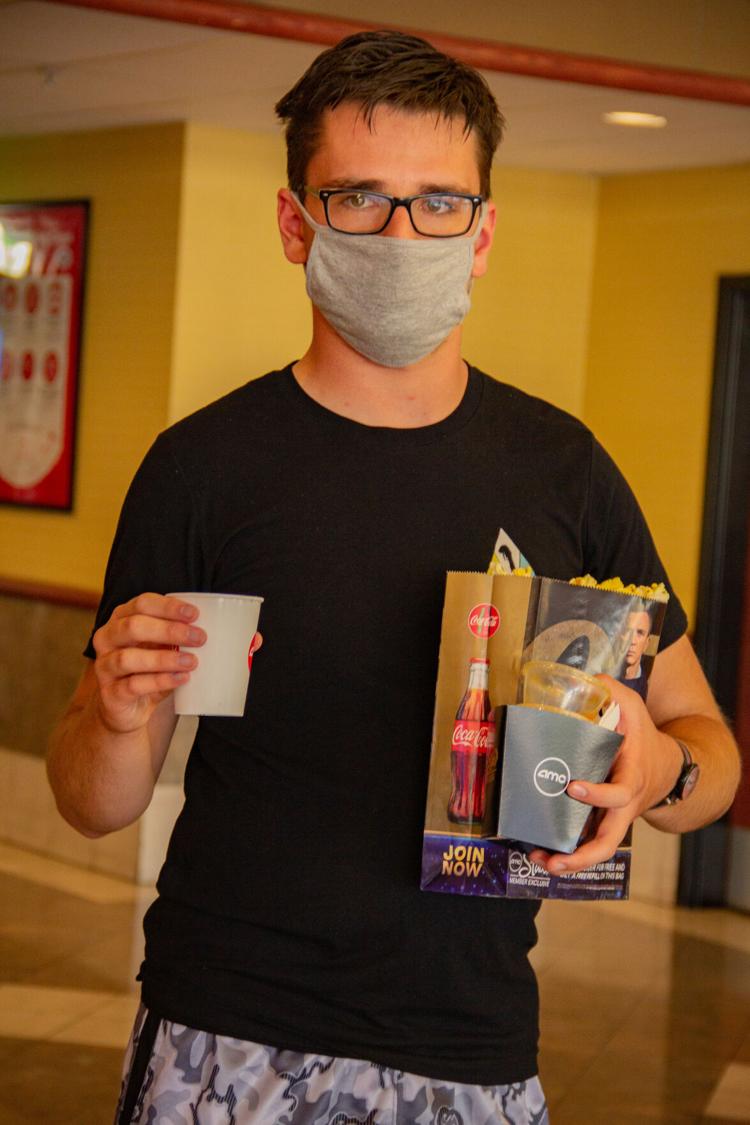 I purchased my ticket ahead of time seeing as each screening was capped to 40% capacity. Surely, everybody in Missoula was getting sick of forking over $20 to see something new at Redbox. I knew the AMC was going to be swamped with impatient cinephiles, and I didn't want to risk getting the boot when I stepped through the door.
I couldn't have been more wrong. The parking lot was a wasteland. The lobby was just barely above "slow day" status. Even the looming posters for delayed movies felt lifeless.
Where were the families of six that took eons to figure out their concession orders? Where were the nerds explaining to their friends and family how they would've enjoyed the movie better if they read the comics? It just wasn't the same.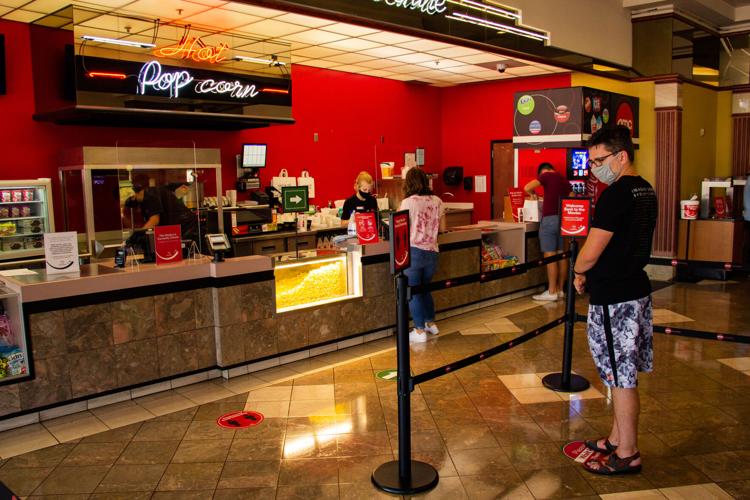 The instructional signs were also a little presumptuous. They were thanking me for maintaining social distance before I even did so. And for extra measure, they had warnings urging people not to come if they have symptoms. That'll show them.
The good news is that all the attendees seemed well-behaved. They were abiding by the social-distancing stickers on the floor and keeping their masks on.
I didn't see anyone use the hand sanitizer dispensers or the disinfectant wipes for the Coke machines. One miracle at a time, I guess.
With that, I ordered my courtesy cup for water (what real men drink) and my popcorn. I like to drown that shit in butter, but they had us use small cups instead of the dispensers for social distancing purposes.
Then, it was time to go into the theater. I was 15 minutes late and the previews were still going. Glad to see some things never change.
Several rows were blocked off, and there were only three other people at the screening.
Attendees were allowed to take their masks off to eat or drink. And if you're a popcorn garbage disposal like me, that's going to be a good chunk of the movie.
After the credits rolled, an employee came in with one of those HPEA Filter Vacuums that AMC's website promised us. He said he was hyped to see his first post-quarantine movie.
If only he knew that such an experience would be a little sad. Part of the joy of seeing a film on a big screen is the sense of community you get with a large audience. When you all laugh at the jokes, gasp at the jump scares and sigh during the tender scenes, you feel like you're going through a special experience together. It makes even a bad movie like "Sonic the Hedgehog" watchable.
With streaming on the rise, who knows how much longer theaters will be around, with or without COVID-19. I wanted to not just see but feel cinema while I still could.
Alas, as I walked out of the theater, the lobby was completely empty. To quote God knows how many movies, "It was quiet. Too quiet."
Theaters may have returned, but the magic had not.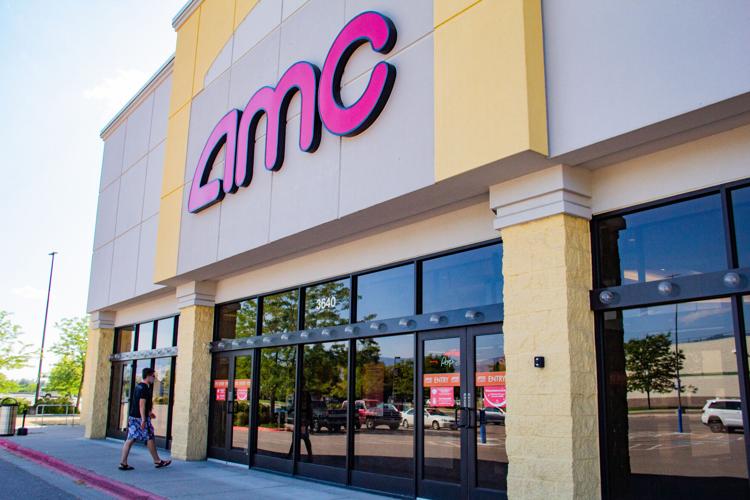 More about the movies from Clint: