It's very rare that a music critic gets to go into a review with no preconceived notions. Most of the time, we gravitate toward a new record because we expect it will be really good and we can't wait to listen to it, or it's going to be so bad that tearing it apart will be a piece of cake.
As I began to listen to "Nightcap at Wits' End," the fourth album from New Jersey-based band Garcia Peoples, I had no idea if I was going to spend the next hour waiting for the album to be over or if I would be grooving along.
I'm thankful to say, it was the latter. Break out your (socially-distanced) dancing shoes, folks — it's a good one.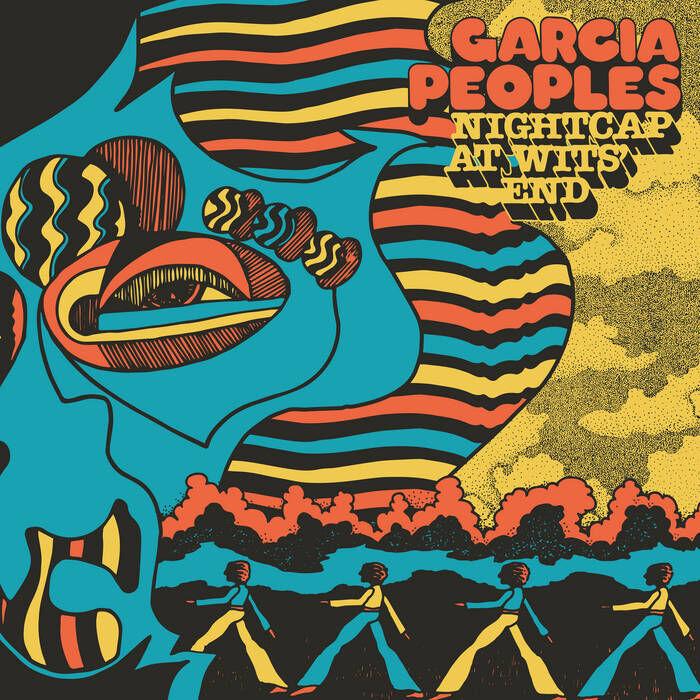 "Wasted Time," the second track on the album, continues along the "free love, man," vibe. Understated synth drives the song along as a sort of bass line that sounds nothing like a bass line. Vocals float along, drifting in and out of focus, but never dominating the track.
"Altered Place" confirms our suspicion that this band likes to walk on the wild side. I can't officially say that they did a shit-ton of psychedelics while working on this record, but I would buy the whole band shots if they didn't.
The slower parts of the album, like "Fire of the Now," may not be the best part of the record, but they don't drag it down. And of course, no classic rock album would be complete without a 7-minute song. "Painting a Vision That Carries" wins that category. Honestly, we didn't even notice it was so long until we got to the 6-minute mark. We could take it or leave it, but it doesn't sound like a dumpster fire. If you're into very long, Grateful Dead-inspired tracks, this might be your favorite song on the album.
It is extremely refreshing to have tried-and-true, but never boring, rock techniques utilized in modern music. It is so clear where Garcia Peoples are drawing their inspiration. They aren't trying to pass classic guitar riffs and song structures off as their own. But they also don't sound like Led Zeppelin wannabes.
There's a reason why these techniques — things like over-the-top guitar solos, drifting vocals, haunting harmonies and a sense of mystery — work. The sounds that dominated previous generations never really left popular music, but that doesn't mean those techniques were used well. Garcia Peoples knows when to let the music speak for itself.
More Music Reviews from the Kaimin: