I don't believe in idol worship. Unless, of course, it's Bruce Springsteen.
The standards I have for Springsteen are higher than the standards I have for God. No single white man has done as much for American popular music as the Boss, and that isn't up for debate. He's a national treasure, so it's hard to critique him and properly judge any album that isn't "Born in the U.S.A."
"Letter To You," Springsteen's latest album, his 20th, meets my expectations, but it doesn't exceed them.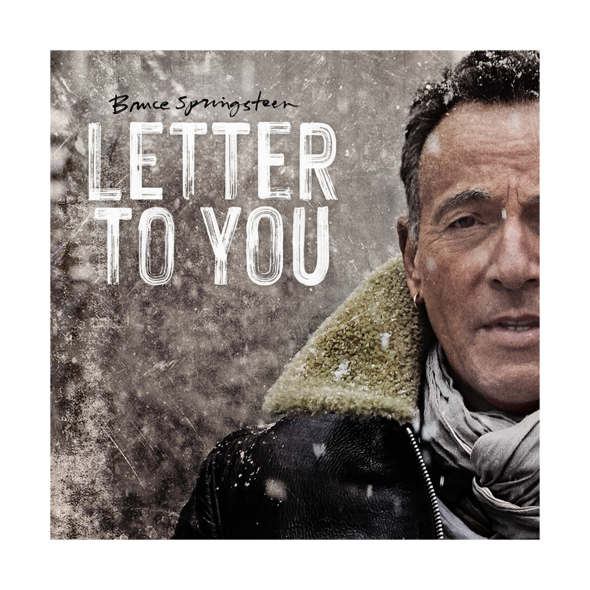 Once he gets into it, this record sounds exactly how we would expect: like a Springsteen record.
In case you haven't listened to one in a while, or your brain kicked out the Boss a while ago, the sound is standout piano, soft-rock guitars, harmonica and a gravelly voice that sounds like the local barfly belting his heart out after a long week at work.
They're old tricks, but they're still effective. Springsteen doesn't sound like an old man trying to relive his glory days. He sounds like an incredibly talented musician who has found his groove but doesn't really venture out of it.
"Last Man Standing," the most autobiographical song on the record, is a beautiful ode to working-class Americans. The lyrics refer to the Knights of Columbus, Firemen's Balls and a good old-fashioned game of pool. Anyone who grew up in or idolized small-town America will recognize the motifs of everyday life in Springsteen's words. Sometimes he can be subtle, but it's definitely not subtle here.
The songs on this record that could stand to, well, not exist are the extraordinarily, overly religious ones. When "The Power Of Prayer" came on, I felt myself wanting to turn it off or skip it. But maybe that Christian vibe is what really makes this record "American." I was hoping it would just be a blip, but the next song, "A Thousand Guitars," kept up the weird ambiance.
"Rainmaker" brings signature Springsteen back. It has a chorus that swells and soars, especially after the buzzkill of the previous two songs, that you may get a barely perceptible lump in your throat. Springsteen sings about desperately clinging on to whatever hope you can get your hands on.
Maybe the reason I have such a visceral, familial reaction to Springsteen is because the version of America he sings about has already happened. Or maybe it's the impending doom most people feel around them every day. Or maybe it's just plain-old nostalgia. But listening to Springsteen feels like coming back to a dream version of my working-class home, just at an arm's length.
Click here for the Apple TV documentary trailer
Click here to listen to 'Letter to You' on Spotify
More music reviews from the Kaimin: